In our second batch of exclusive first looks at Dynamite's titles shipping in September 2017, we take a look at the solicitations and covers for their Music and Games comics. These include the Atari titles Centipede and Swordquest and comics based on the bands GWAR and KISS.
CENTIPEDE #3
Cover A: Francesco Francavilla Cover B: Eoin Marron Writer: Max Bemis Art: Eoin Marron
Trapped on a planet by yourself with a murderous monster can be a stressful ordeal, but Dale is taking it relatively well. Relatively being the key word. He is doing his best to make sure the world killer stays on his heels while trying to find a way to hurt it before his time runs out, all done with the help of his imaginary friend…you!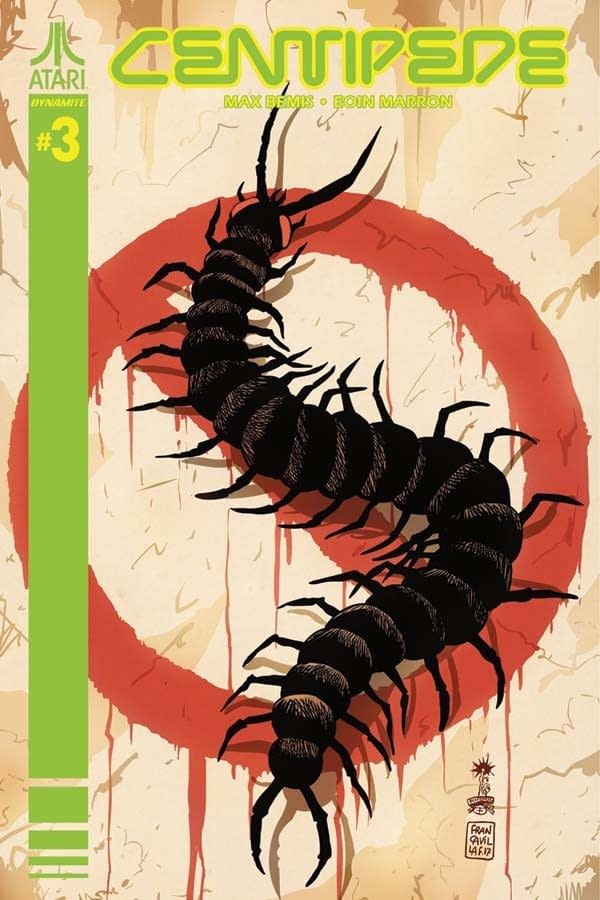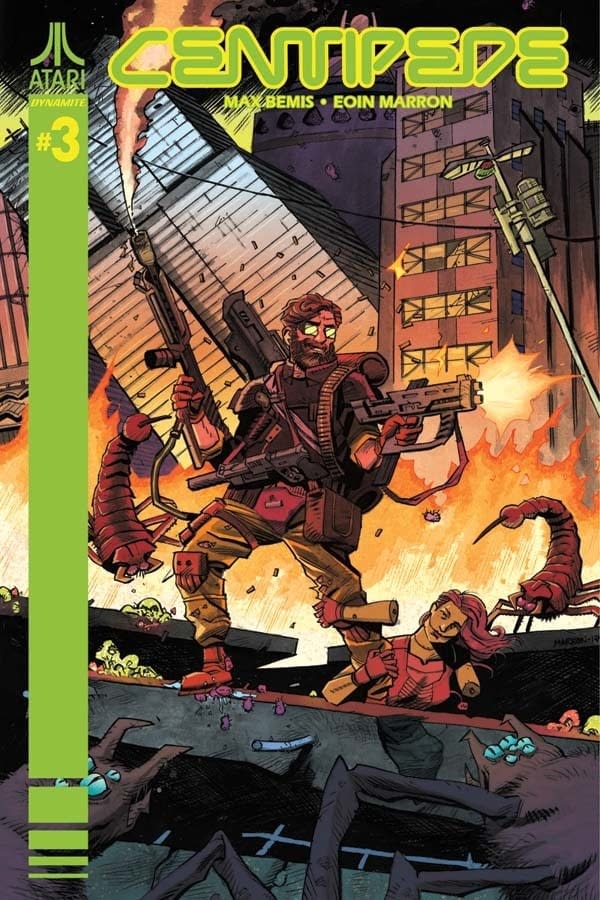 SWORDQUEST #4
Cover A: Goñi Montes Cover B: George Pérez Cover C: Ken Haesar Writer: Chad Bowers, Chris Sims Art: Ghostwriter X
Armed with the knowledge of the history of the Sword, Peter and his team continue their plan to plan to steal it, while dodging the conspiracies brought here from another world! Or are they a bunch of crazy people trying to steal a prize from a video game expo? YOU DECIDE!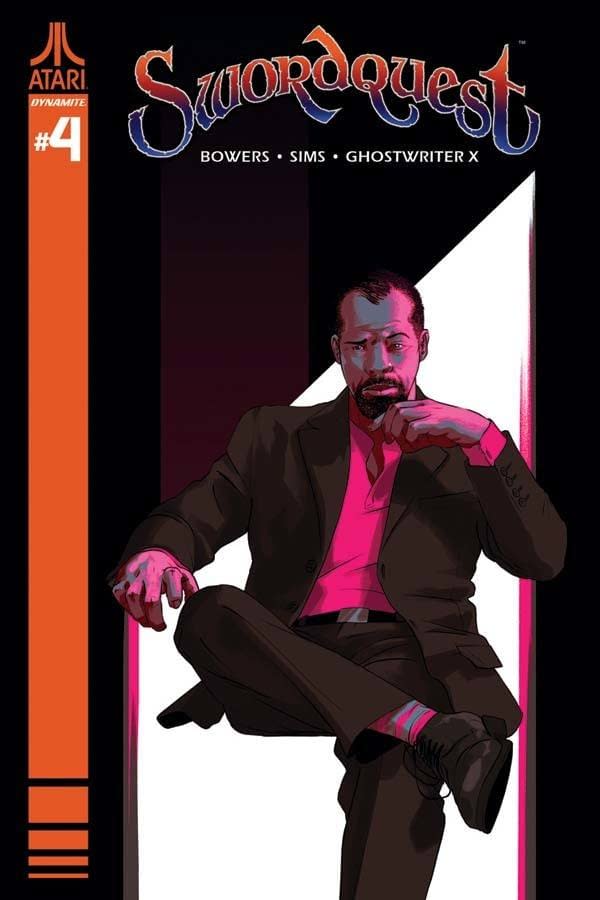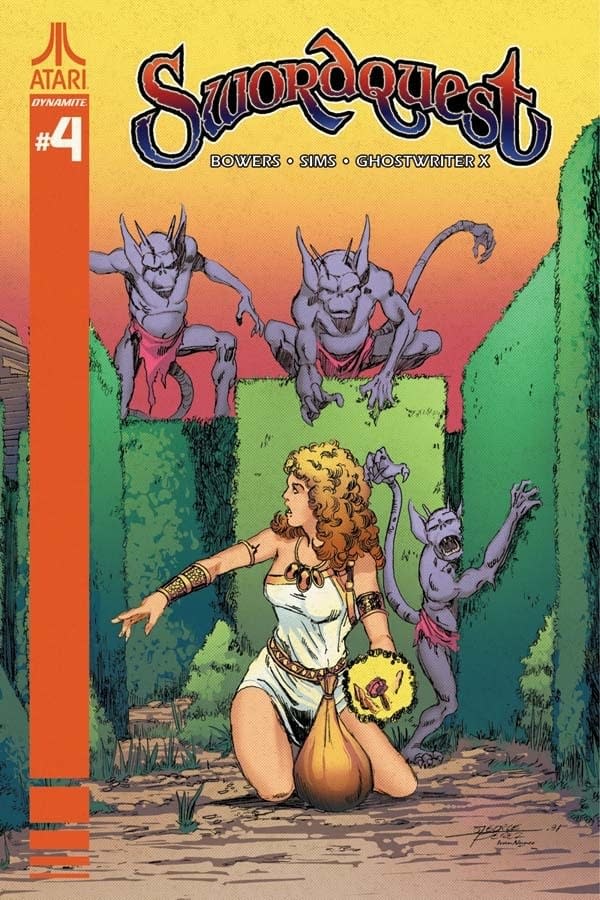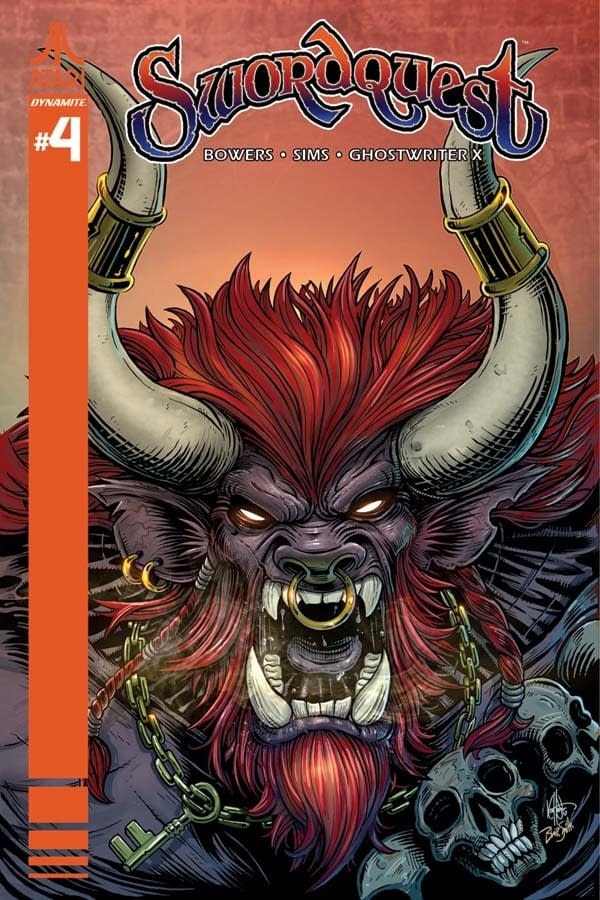 KISS/VAMPIRELLA #4 (of 5)
Cover A: Juan Doe Cover B: Carli Ihde Cover C: Roberto Castro Cover D: Cosplay Cover Writer: Chris Sebela Art: Annapaola Martello
KISS storm the head offices of the record industry to confront a demonic menace hellbent on taking down rock 'n' roll. When things go awry and get bloody, they'll take shelter with Vampi, Witchkraft and their roadie Lily, who's about to get a crash course in why she's really here.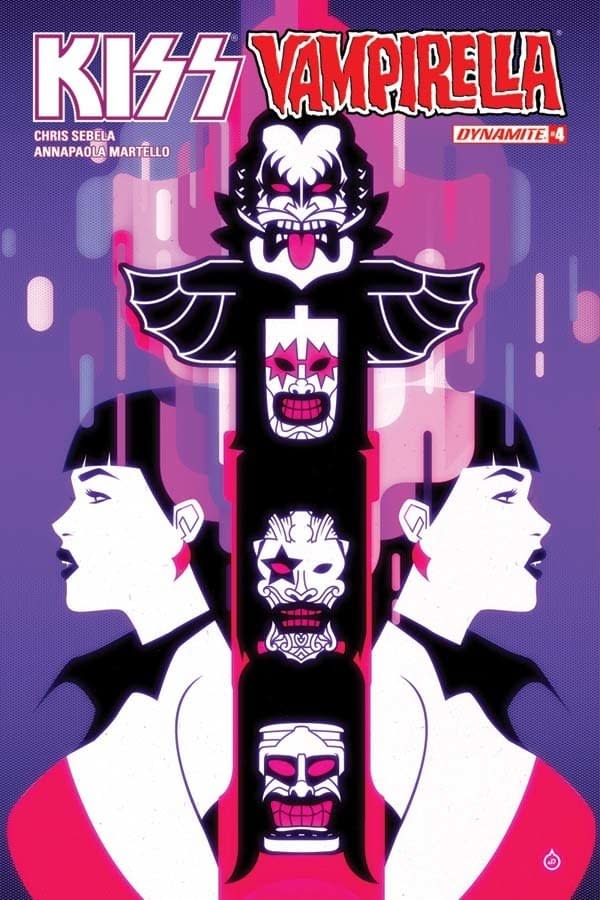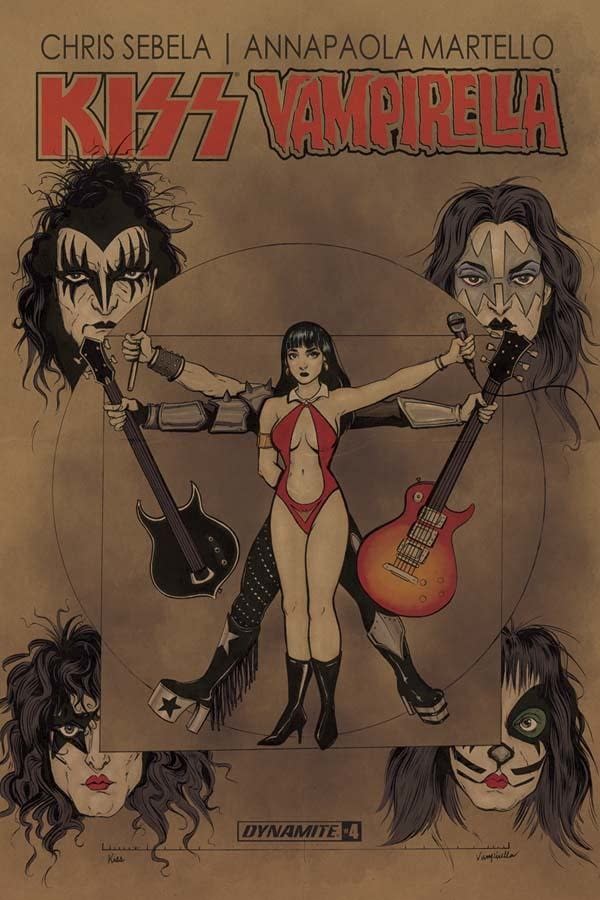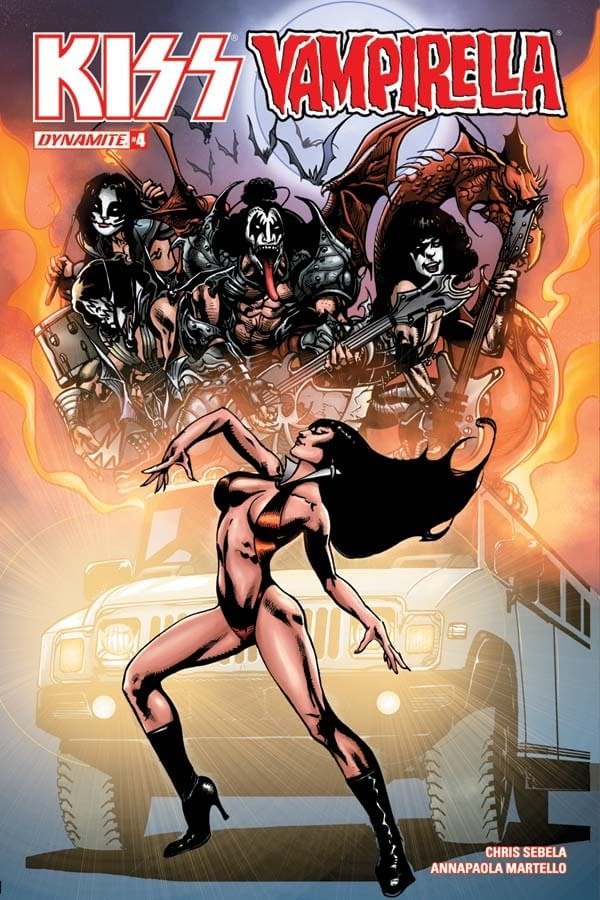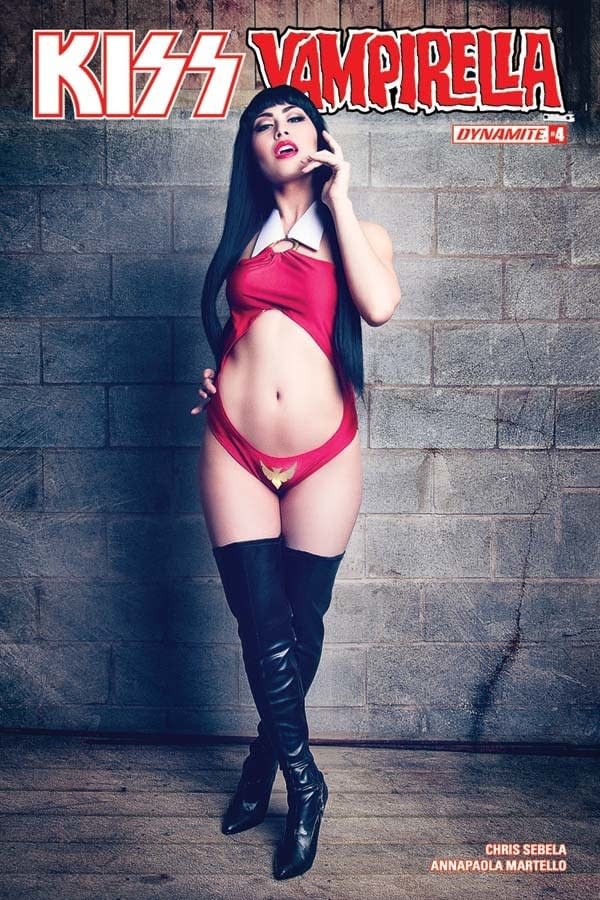 BETTIE PAGE #3
Cover A: Joseph Michael Linsner Cover B: Scott Chantler Cover C: Photo Cover Writer: David Avallone Art: Colton Worley
Between cultists, creeps, spies, mind-control rays, flying saucers and the LAPD, Bettie has had just about enough of everyone's crap. Watch out, Hollywood. Now you've made her mad. David Avallone and Colton Worley continue to help Bettie work through her issues, in The Secret Diary of BETTIE PAGE, Chapter Three.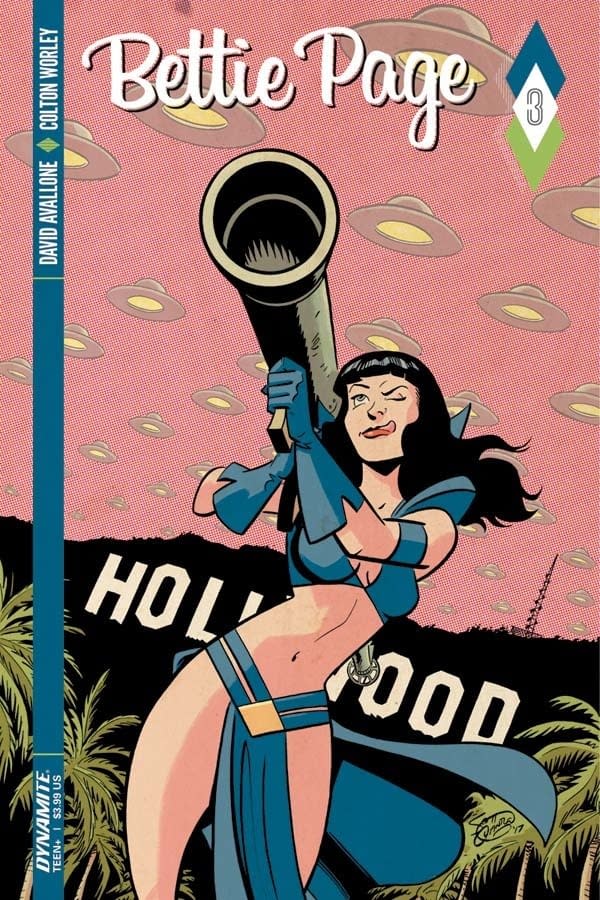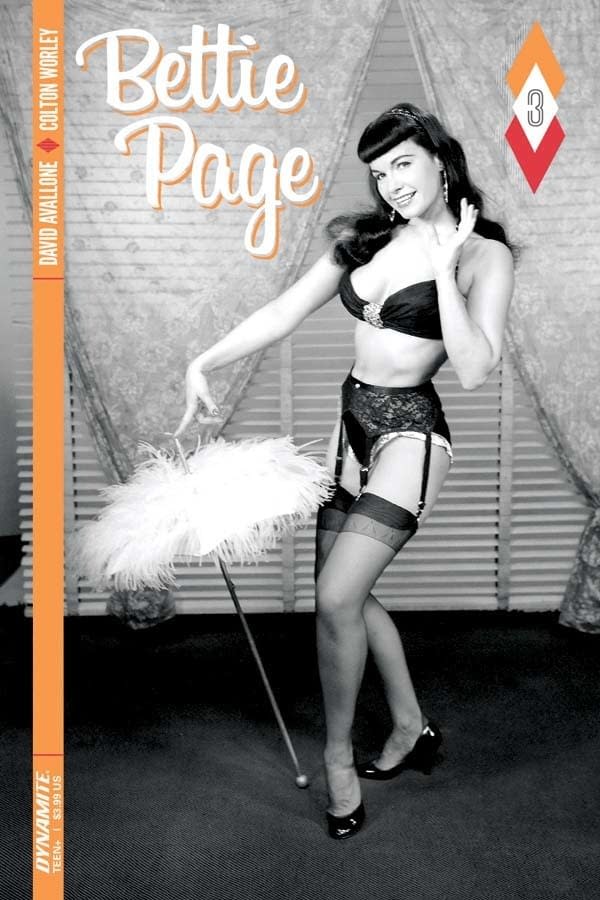 GWAR: ORGASMAGEDDON 4 (of 4)
Cover A: Jonathan Brandon Sawyer Cover B: Matt Harding Cover C: New Costume Reveal Photo Cover Writer: Matt Miner, Matt Maguire Art: Jonathan Brandon Sawyer
Join GWAR, SAWBORG and BOZO (the DESTRUCTO brothers), SEXECUTIONER, and ROBO-SLEAZY as they finish their quest to get back to the present, fix the future, and kick Mr. Perfect's stupid butt all over the timescape! The final issue has dinosaurs, samurai, nazis, penguins, robots, 30s gangsters, robots, robot penguins, crack dealers, grindhouse movies, and not only that but it reveals GWAR's new look! That's right folks: GWAR'S NEW COSTUMES AND THEIR ORIGIN right here! This explosive final issue wraps the craziest fever dream ride in 2017's comics. Join GWAR and creators in the finale to this ridiculously bonkers chapter of Scumdog Lore!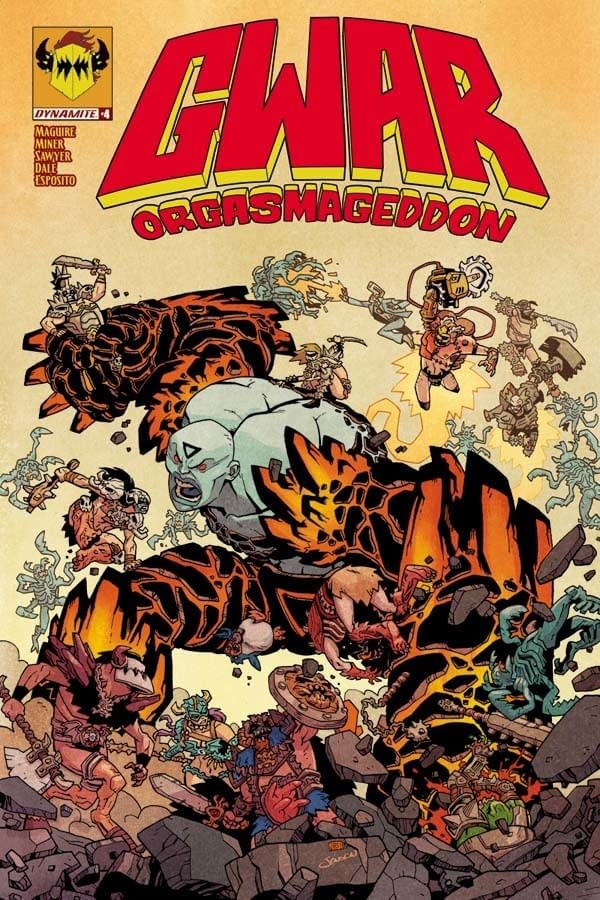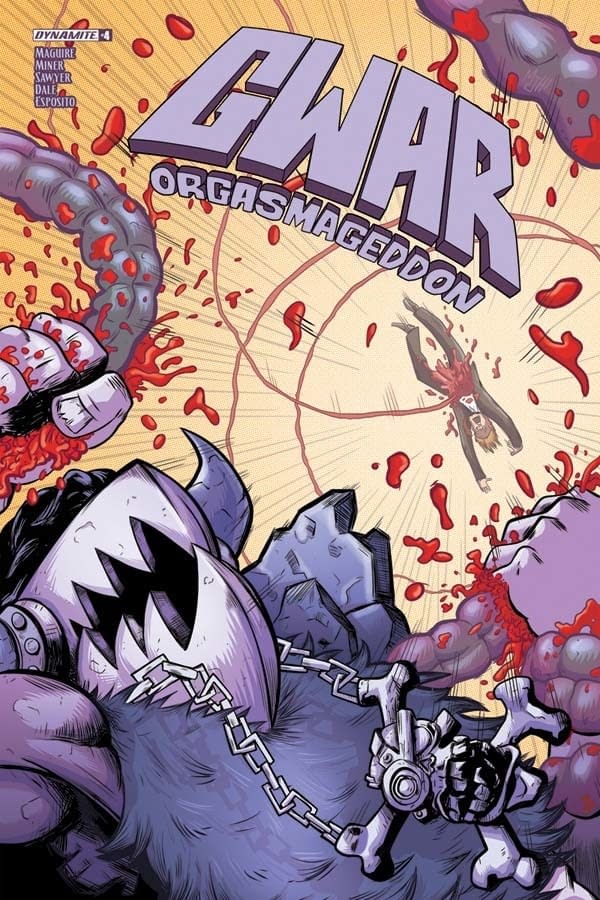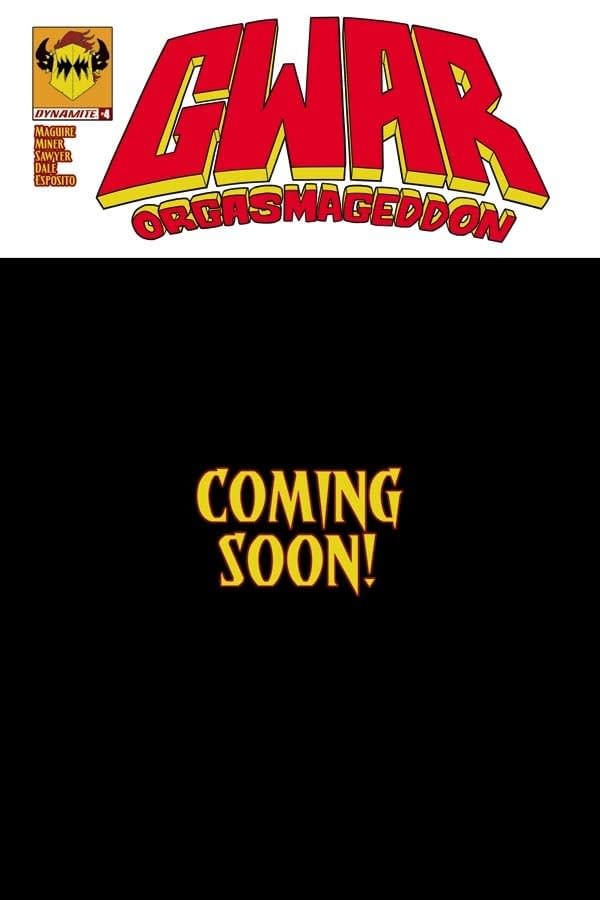 PATHFINDER: RUNESCARS #5
Cover A: Jonathan Lau Cover B: Pasquale Qualano Cover C: Andrea Mutti Writer: James L. Sutter, F. Wesley Schneider Art: Ediano Silva
With the legendary Runescar Stylus in the hands of the enemy, the race is on to stop a rogue Hellknight from waking an army of undead sorcerers and drowning Varisia in the blood of the innocent! Can Seoni and her team of adventurers overcome Lazku's devils—and their own fears—in order to stop the atrocity before it begins? Monsters and madness abound in the triumphant conclusion of the Runescars series, from Pathfinder co-creators James L. Sutter (Pathfinder Hollow Mountain, The Redemption Engine) and F. Wesley Schneider (Pathfinder Hollow Mountain, Bloodbound), with art by Ediano Silva. Contains pull-out poster map and official Pathfinder RPG bonus encounter!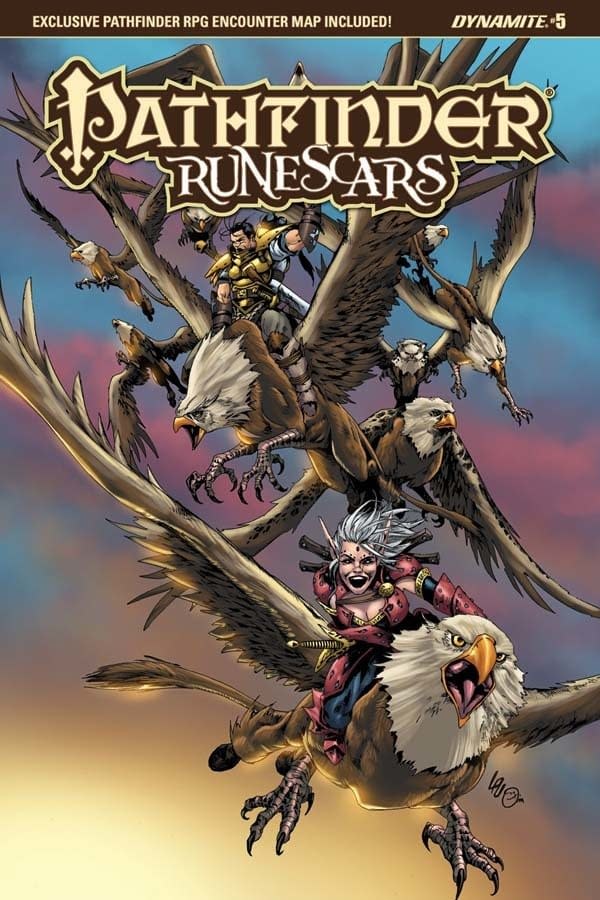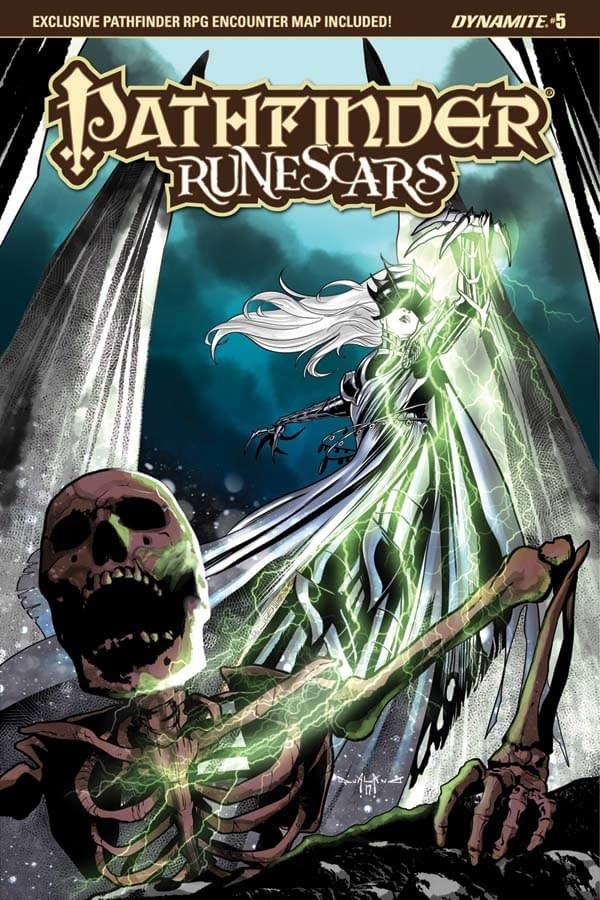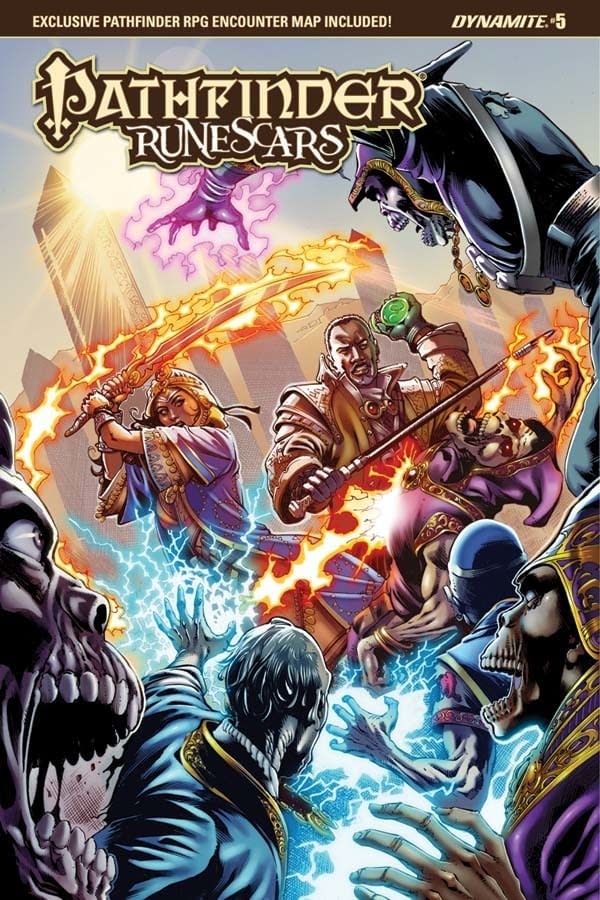 SKIN&EARTH #3 (of 6)
Cover A: Lights Cover B: Lights Writer: Lights Art: Lights
In issue 3 of Skin&Earth, Enaia Jin finds herself in a darkened state following a devastating romantic fallout. Still nursing her wounds while harboring a deep loneliness, she encounters a new and mysterious friend. The strange acquaintance seems to come into her life at just the right time. Does En finally have someone to share her borscht with? Will her desperation for companionship lead her down a dangerous path? Written and drawn by alt-pop phenomenon Lights, Skin & Earth ties directly into her next full length album, released in Fall 2017 on Warner Bros Records.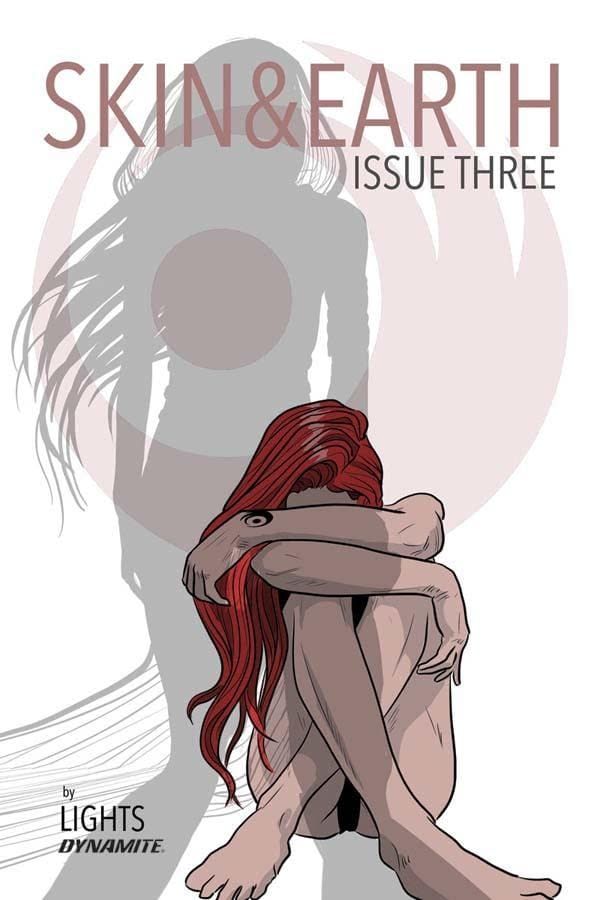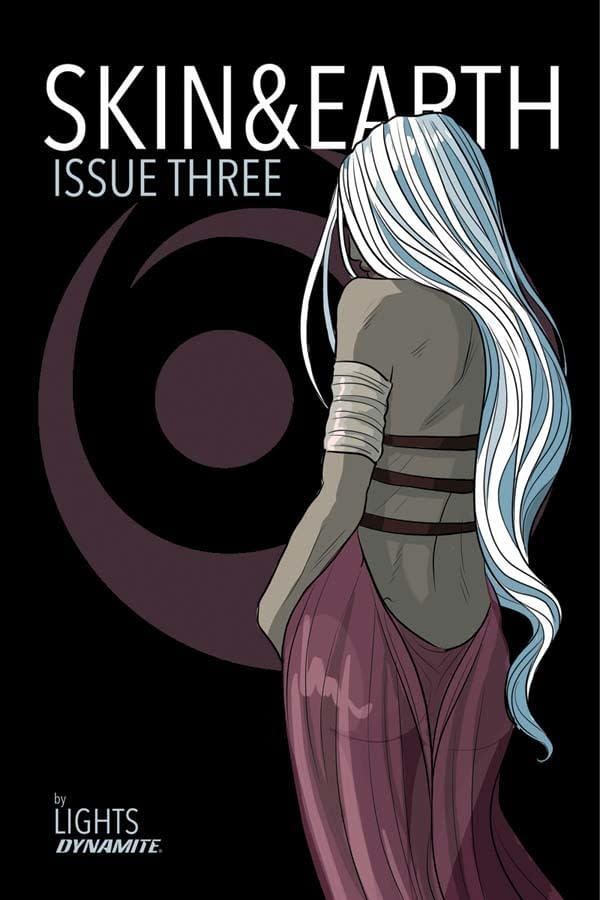 Enjoyed this article? Share it!