Two comics published today. Two X-Men books. Both revealing fates for Wolverine.
The first, Hunt Of Wolverine: Dead Ends is the capping book on that particular series of series. Everything comes down into one big double page spread as strands from each of the books are sifted. And the Bad Wolf is Soteira…

All set up by a certain Persephone, the new Big Bad.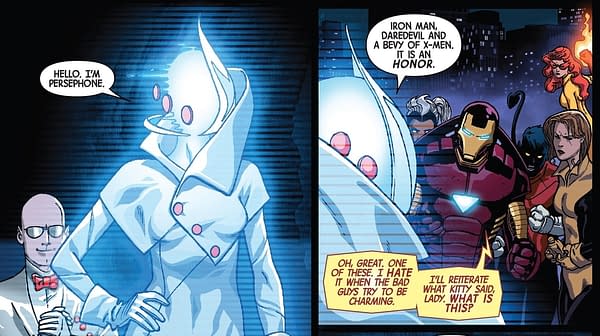 Especially as, despite all that Hunting For Wolverine, he ended up in her clutches.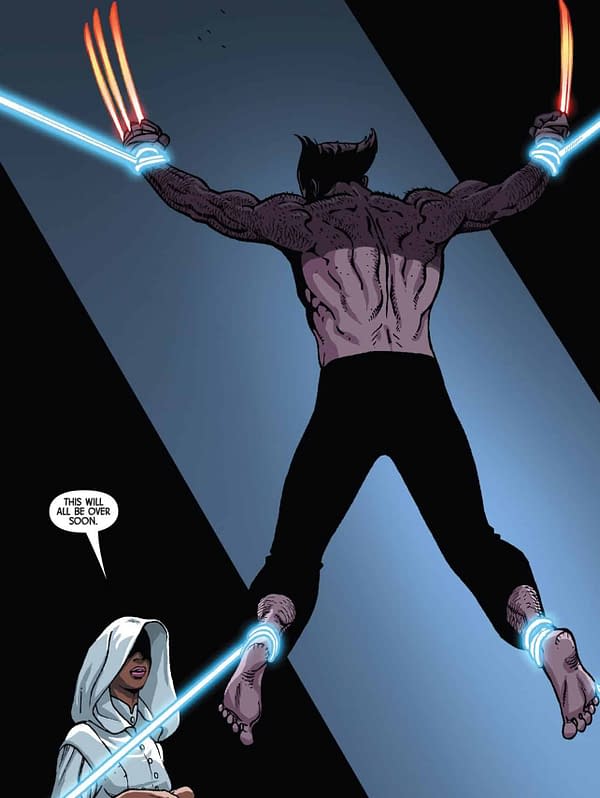 Loot out everyone, hot claws… Still, he's not the only Wolverine around. Old Man Logan is still hanging around the place over in Extermination #2.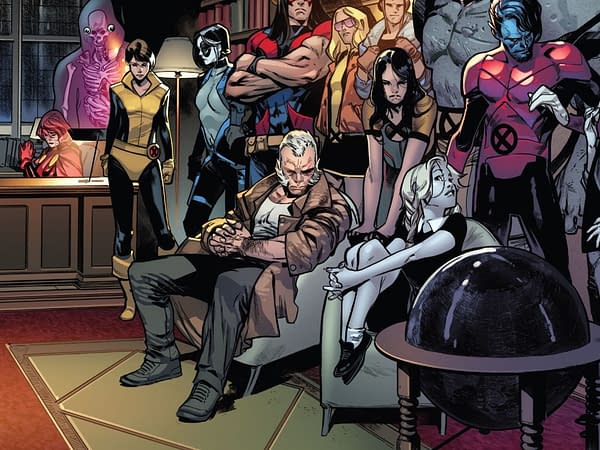 But he's not the only Old Man Logan to worry about. Remember, Ahab's future is still a long way off.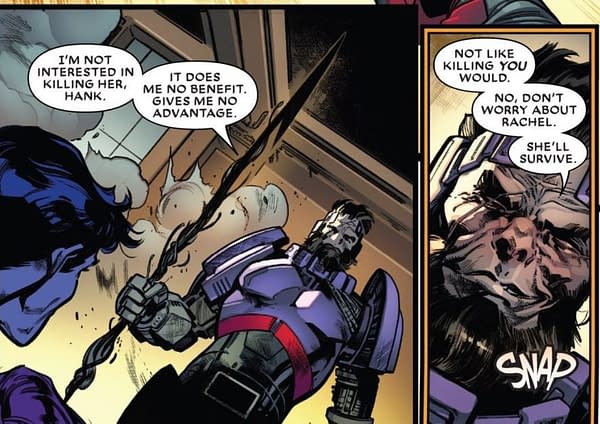 And that reality has a Logan too.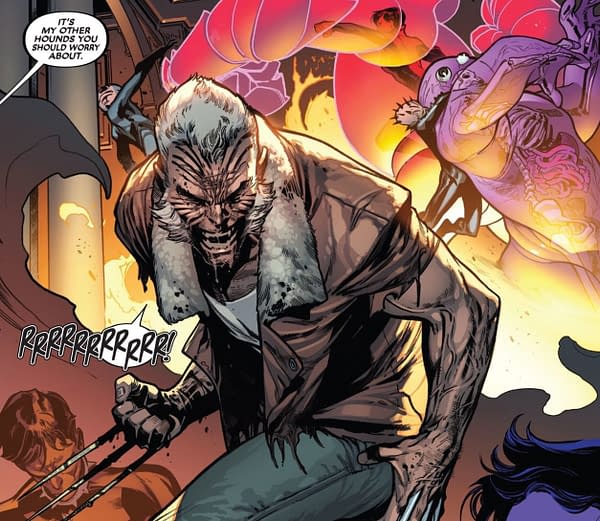 As a Hound. So… yup, another doppelganger to add to the mixture. Two Old Men Logans in the X-Mansion and a regular Logan as Persephone's wall ornament. Who could probably go either way,
Return of Wolverine will be along shortly, hopefully to tidy all of this up…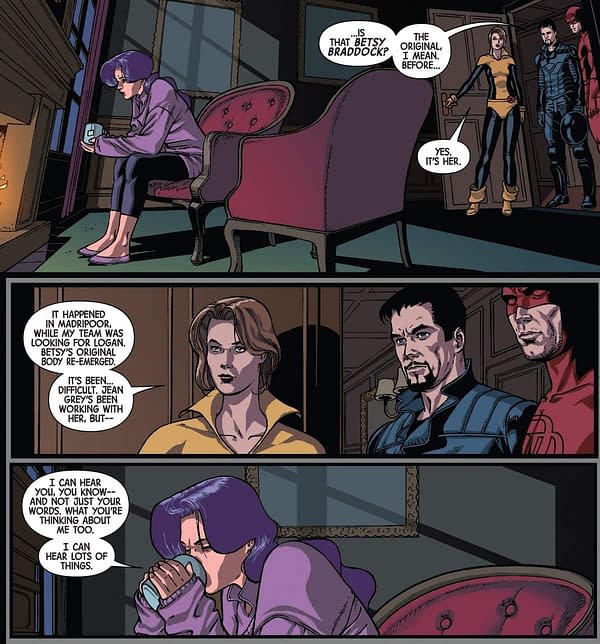 Okay, okay, some of it at least.
EXTERMINATION #2 (OF 5)
(W) Ed Brisson (A) Pepe Larraz (CA) Mark Brooks
Cyclops. Iceman. Angel. Beast. Marvel Girl. The original team of teen mutants brought together by Professor Charles Xavier many years ago have been shunted through time to find a world they barely recognize but were determined to help. Now, finding themselves targeted for death, the future of mutantkind lies squarely in the hands of its past. Writer Ed Brisson (OLD MAN LOGAN, CABLE) and artist Pepe Larraz (UNCANNY AVENGERS, AVENGERS: NO SURRENDER) answer the biggest question of all: can the fate of the X-Men be changed?
Rated T+In Shops: Aug 29, 2018
SRP: $3.99
HUNT FOR WOLVERINE DEAD ENDS #1
(W) Charles Soule (A) Ramon Rosanas (CA) Marco Checchetto
THE HUNT IS OVER.
The hunt for Wolverine is over… Now the time has come to put the pieces together and see what was learned. Kitty Pryde, Daredevil, Tony Stark and Sabretooth may have found what they were looking for…but it wasn't what they expected. Where has Wolverine been? What has he been doing?
Parental Advisory In Shops: Aug 29, 2018
SRP: $4.99
Enjoyed this article? Share it!