Posted in: Comics | Tagged:
---
Feeling Giant, Intellectual Things At An Evening With Neil Gaiman And Amanda Palmer
Hannah Means-Shannon writes for Bleeding Cool. We are not worthy.
Everyone was so well mannered (at first) that you might not have believed you were at the center of the blast zone for Gaiman-mania. Part of that was due to the fact that the Fisher Center for the Performing Arts at Bard College in Red Hook, New York had been preparing all day and had plenty of staff on hand to keep things running smoothly for their "Evening with Neil Gaiman and Amanda Palmer". The event, sold out far in advance, was the first "Evening with" performance for the couple since the Edinburgh Festival 2012, and Gaiman, armed with an iPad charged with materials from that show and more, took to the stage with Amanda Palmer, a ukulele, and a grand piano. Even as far as multi-arts events go, this was a marathon, running for nearly three hours with only a brief intermission, and it included several short story and poem performances from Gaiman, an album's worth of musical pieces from Palmer, and, pretty surprisingly, several duets. That's right. Neil Gaiman sang things. And he did a damn fine job, too. Gideon Lester, director of the theatre programs at Bard, introduced this feature event of the Fisher Center's 10th anniversary program, and reminded the audience that Gaiman had been teaching creative writing at Bard for the past 5 days (which Gaiman later explained was his first ever experience as a teacher), but that Gaiman and Palmer had established a relationship with Bard in the fall of 2012 when Palmer shot a video on campus for a new album and Gaiman publicly read a short story that filled the 900 seats of the theatre at short notice. Lester introduced "Amanda Fucking Palmer", who appeared on stage clad in a pale kimono with intricate rosy-hued designs over a striped sun dress that hovered somewhere between piracy on the high seas and the mid 1930's in style. It was edgy and there was more edginess to come. Palmer appeared suddenly in spotlight on a balcony, legs dangling, strumming her red ukulele, and was joined after a single verse of "Making Whoopie" by a duet from Gaiman on the stage below. The song was funny anyway, but Gaiman made it funnier by intoning the role of the downtrodden male and interjecting when Palmer sang "doesn't make much money", "Well….". Song concluded, "We've never done that with a balcony before", Palmer said, returning to stage. Gaiman kicked off his reading with a very recent short story, "something "I've never really read to an audience before", he said. This was "Down to a Sunless Sea", which appeared in the The Guardian in the UK less than two weeks ago. It was already a savage, gripping yarn, but hearing it performed brought out the intense human sympathy, as well as the natural revulsion in a story about a family tragedy based on lost sailors and cannibalism. Human brutality seemed one of the underlying themes for the evening as Gaiman performed his unpublished (but issued as a poster with art by Michael Zulli) poem "In Relig Oran", a questioning, rather mystical look at a legend involving St. Oran of Iona who reputedly came back from the dead once buried alive to inform St. Columba that "God is not what you imagine", only to be buried again as a heretic. This wasn't an evening for mellow reflection: every performance piece, even the most romantic, came with at least a little bit of a bite. The audience couldn't have been happier with the twists and surprises in lyrics, prose, and poetry, and the applause got increasingly louder as the evening progressed. The well-mannered behavior was not particularly condoned by Gaiman and Palmer, and the rowdier the crowd got, the more approbation they got from the stage. Palmer, a dyed in the wool performer with many stage-hours under her belt, total dominance over a piano, and a wide vial range, nevertheless was most impressive in the lyrical concepts for many of the songs she performed. "In My Mind" reflected on versions of identity, as she hammered out the chords on her ukelele, one heel propped on an amp front-stage and concluded, "Fuck, yes! I am exactly the person that I want to be". Another injected humor into the tragic emotions of losing a childhood home, while a following performance picked out the fine line between belonging with someone in a relationship and belonging to someone in a relationship. The chorus declared, "I'm not going to live my life on one side of an ampersand".
Palmer defined the dynamics of the "Evening with" performances by she and Neil, explaining that Neil talks about "giant intellectual things" and she is "Feelings, feelings, feelings". By the end of the night, she concluded, maybe the audience could absorb a little of both. But there was something else that their performances, separately and in collaboration, clearly had in common. They were each full-blown narratives. Storytelling in multiple formats with different goals to provoke humor, thought, horror. In short, they were well-designed to get a reaction. Maybe that's what Gaiman and Palmer realized they had hit on when they started the very informal "Evening with" performances over a year ago on the West Coast (while trying to structure a ten day road trip with some kind of activity for themselves): that performing together provides a unique showcase for them to polish and present material that they feel packs a punch immediately. This was no environment for slow burns. Gaiman took the opportunity to really dig deep with the dark humor in another (solo!) song of paranoia and murder, "Psycho" by the legend Leon Payne, which built up subtly enough (possibly because it's hard to imagine Gaiman actually being dangerous) to conceal a twist ending. Recent works were the particular focus of the evening, maybe with the goal of watching audience reactions for future tweaks. Gaiman performed two short stories from his twitter-inspired project based on the months of the year, an "October Tale", and a "July Tale". Both turned on the concept of relationships and what there is to value and to lose in the exchange. Gaiman's ability to build up poetic weight in short phrases while infusing them into everyday speech patterns works particularly well in live readings, perhaps even better than in written form, though it may be heresy to suggest it. Lest the evening get too serious, it included an unfortunate microphone crotch-collision that produced plenty of laughter, and a suitably awkward but enlightening Q and A session, conducted, resourcefully, by Gaiman and Palmer placing question cards around the lobby before the event to see who would notice them and fill them out. Among other things about their current and past lives, the couple were asked how they met and got together. Palmer recalled that her first e-mail to Gaiman was to thank him for saying kind words about some of her songs online, and that they knew "just enough" about each other before formally meeting to think the other was "cool", but "not enough to fuck up our relationship" later. Gaiman explained that though he had "some songs on a playlist" by Palmer, it was a "giant playlist" and Palmer frankly admitted that she "knew about Sandman" from people "wearing Sandman t-shirts". Other highlights of the Q and A session involved Gaiman's revelation that he prefers to work on writing projects in other people's houses (with permission!) and Palmer's honest admission that she finds it "torture to be isolated" when trying to work, and often seeks out public spaces to create.
While the evening was full of rather soulful flourishes, and plenty of poking of fun at societal norms, Gaiman placed the focus on storytelling in context by mentioning that he had just completed the introduction for the 60th anniversary edition of Fahrenheit 451. "So everything's connected", he said, explaining that while at Bard that week, he found himself teaching what he personally found to be "incredibly important" and it reminded him of his short story, penned by hand and completed the moment the taxi arrived to take he and Palmer to the previous "Evening with" event in Edinburgh almost two years prior, "The Man Who Forgot Ray Bradbury", a stream of consciousness reflection on the absolute value of words and the human necessity to assure the immortality of stories.
"An Evening With Neil Gaiman and Amanda Palmer", sprawled across a spacious stage, a podium, several couches, and a piano, conjured some of the aspects of a salon event with more than a little of the vaudeville thrown in. There was a certain intensity to the performance pieces that suggested Gaiman and Palmer take this interaction with fans in a public space seriously, and are exploring the intersection between genres and mediums in the search for more and more visceral forms of communication. There may be more "evenings" in the future for this irreverent traveling show, but in this first East Coast event for the US, Gaiman and Palmer made it count.
---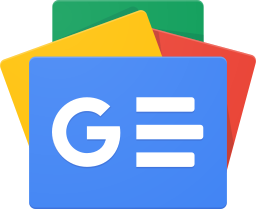 Stay up-to-date and support the site by following Bleeding Cool on Google News today!