Feet or No Feet? Carlos Pacheco Weighs in on Uncanny X-Men Cover Debate
Superstar artist Carlos Pacheco has finally weighed in on the artistic debate sweeping comics with the upcoming relaunch of Uncanny X-Men: feet or no feet? In case you've been living under a rock, here's how the line has been drawn so far:
David Marquez set the tone with the teaser art for the relaunch, in which he did not draw a single foot despite including dozens of characters, all of which are known in continuity to possess at least two feet (one of Forge's is artificial and Multiple Man's varies):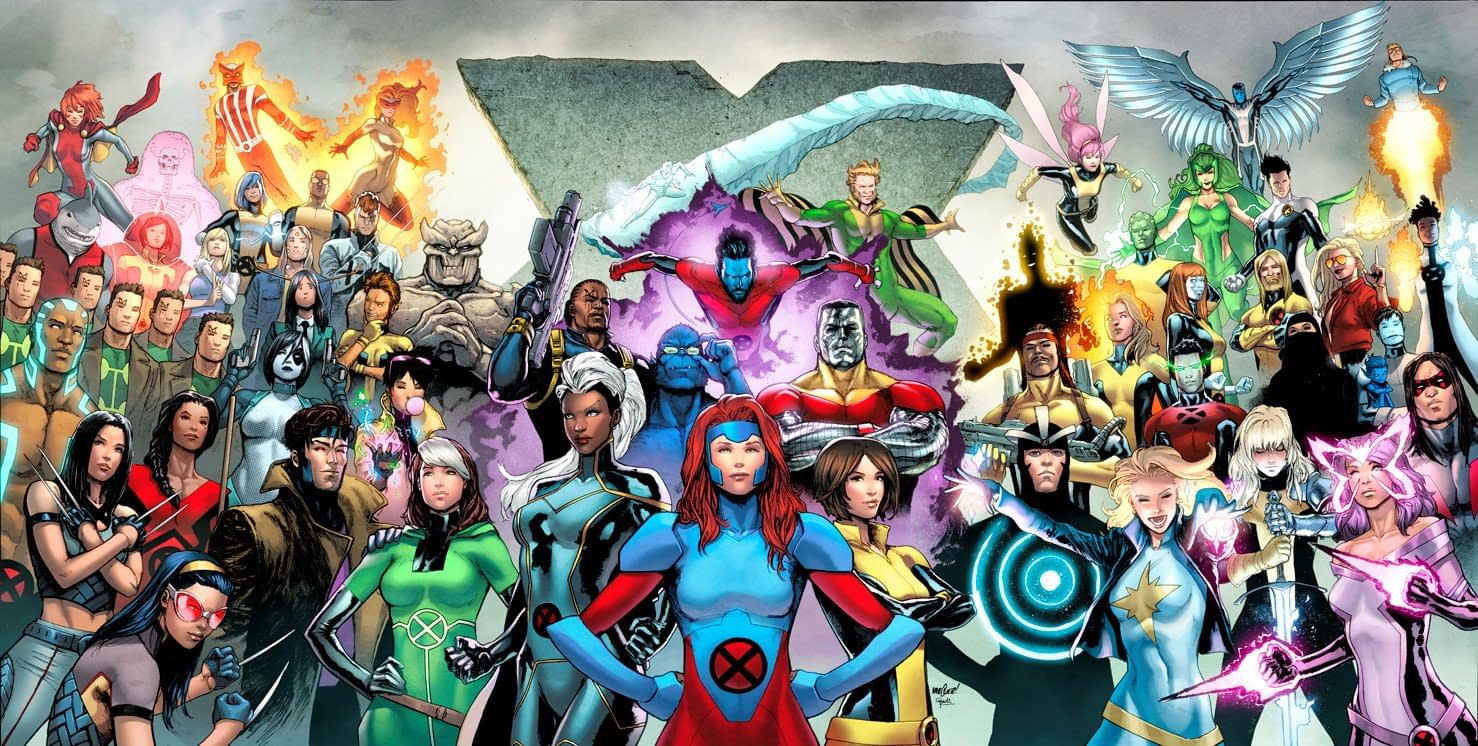 Leinil Francis Yu is decidedly on the side of "no feet," as the covers for Uncanny X-Men #1 and #2 clearly demonstrate:
Though Yu has also flirted with the "feet" side in his Uncanny X-Men #3 cover: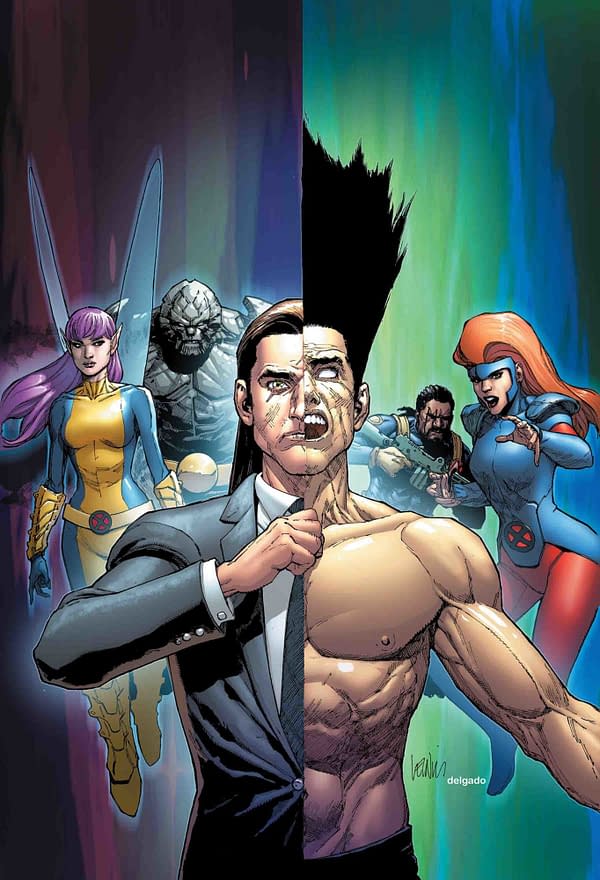 Legendary artist Dave Cockrum is on the side of "feet," though to be fair he is deceased and drew this variant cover for the 2018 relaunch of Uncanny X-Men 40 years ago, showing that he truly was ahead of his time: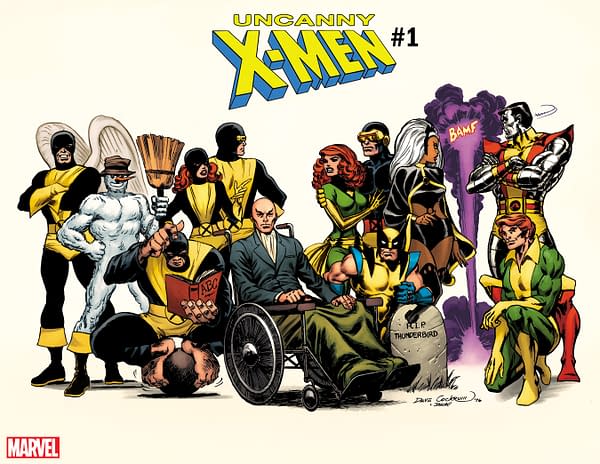 It probably comes as no surprise that Rob freakin' Liefeld is in the "no feet" camp, as seen in his variant cover for Uncanny X-Men #1: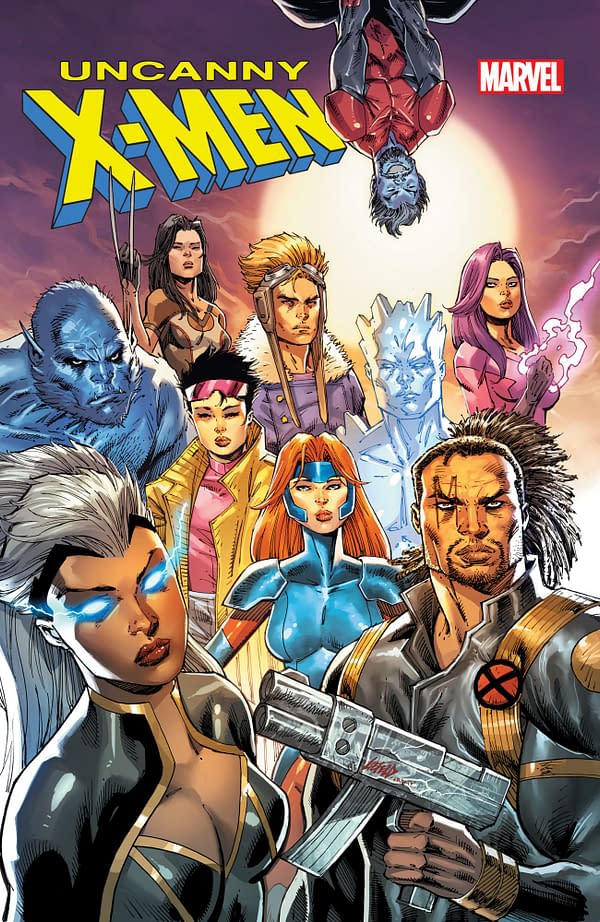 Jen Bartel is rather strongly in favor of "feet," as her Uncanny X-Men #1 cover shows: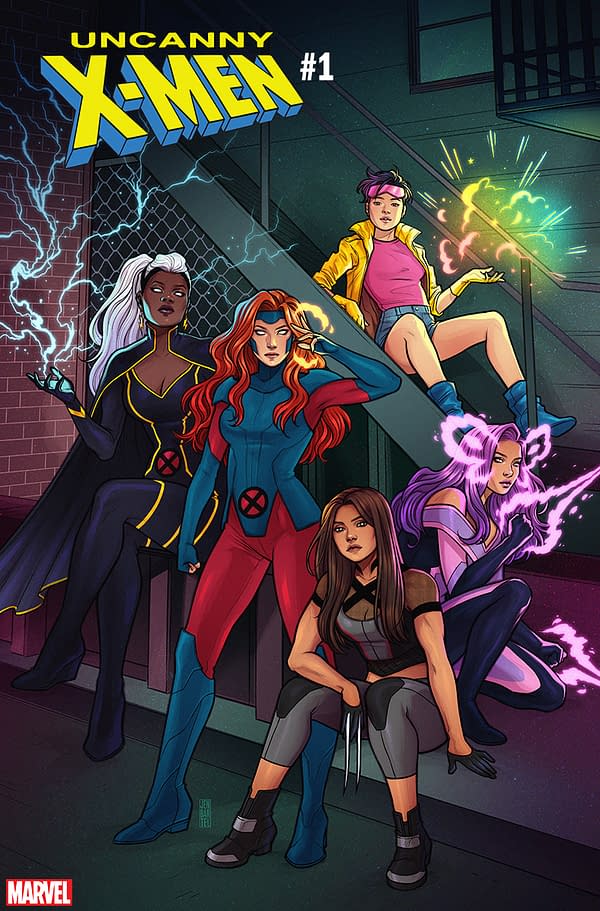 And in possibly the boldest pro-feet statement so far, Elizabeth Torque's covers for Uncanny X-Men #4-7, and especially #6, feature feet quite prominently, with toes and everything!
John Tyler Christopher's Uncanny X-Men #1 action figure variant, somewhat surprisingly, supports the "no feet" movement: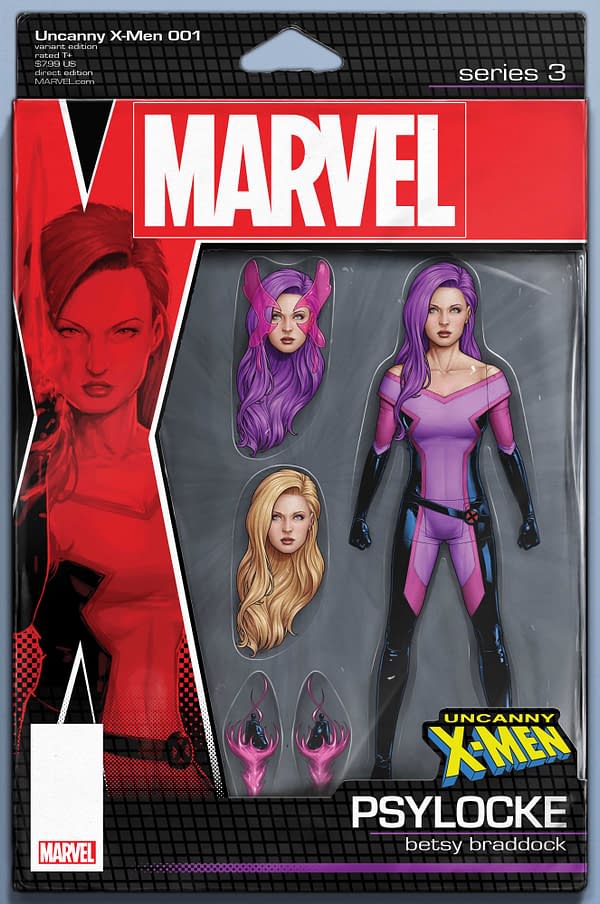 So where does Carlos Pacheco stand? On feet, or in a pile of conveniently obscuring smoke?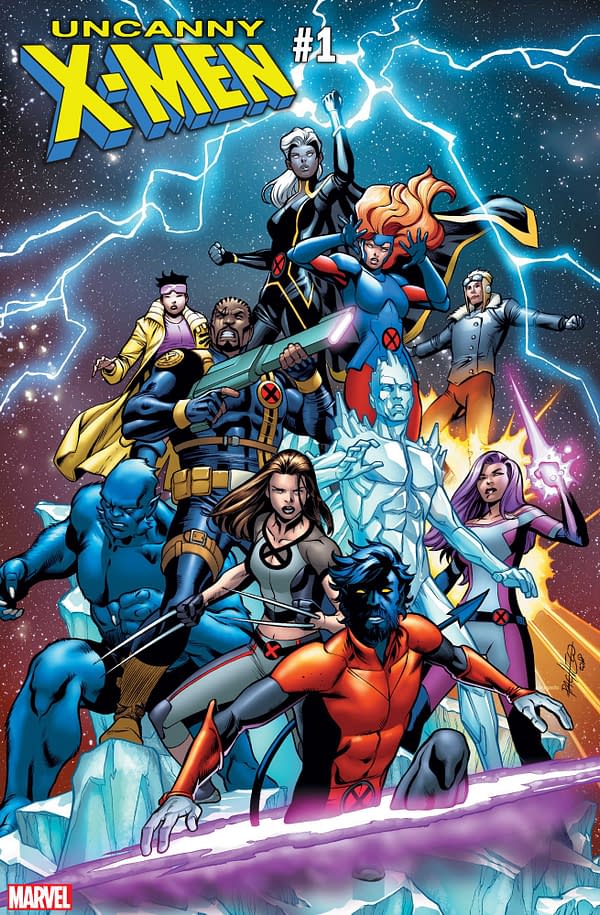 At first glance at Pacheco's Uncanny X-Men #1 variant, it might appear that Pacheco is in the "no foot" camp, but on closer inspection, we can see one of Bishop's full feet, and half a foot on each of The Beast, X-23, Nightcrawler, and Psylocke. Very subtle, perhaps even subversive, but decisive nonetheless.
Uncanny X-Men #1 hits stores on November 14th.
This November, UNCANNY X-MEN returns with a new ongoing series, bringing together nearly every mutant left on earth in a story that threatens to destroy them. It's an epic tale of mystery and tragic disappearance, with an adventure so earth-shattering, it could very well be the X-Men's FINAL mission!

In celebration of the much-anticipated launch of UNCANNY X-MEN #1, Marvel is excited to reveal a new variant cover from superstar artist Carlos Pacheco!

Don't miss UNCANNY X-MEN #1, coming this November to local comic shops – X-MEN DISASSEMBLED will have fans talking for years to come!

UNCANNY X-MEN #1 (SEP180791)
Written by KELLY THOMPSON, ED BRISSON and MATTHEW ROSENBERG
Art by MAHMUD ASRAR, MARK BAGLEY and MIRKO COLAK
Cover by LEINIL FRANCIS YU
UNCANNY X-MEN PACHECO VAR (SEP180803)
On Sale 11/14/18