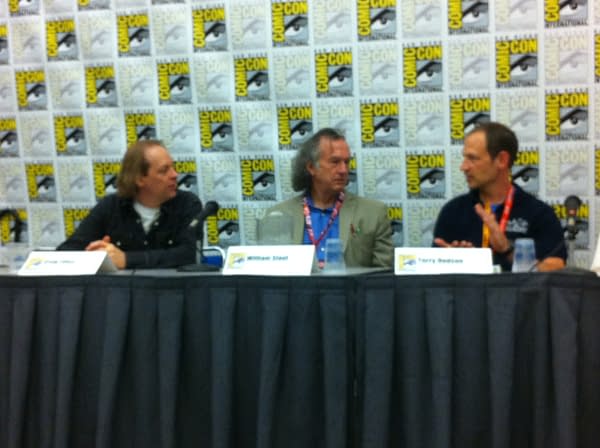 Joshua Stone continues to report some highly interesting tidbits from the Flesk Publications panel:
Terry Dodson discussed his next release, Songes, which is a two volume graphic novel released by a French Publisher. Both volumes will be released in America in the Fall as a collected work. The next book is he going to work on for American audiences will take place in 1970s Los Angeles and star a female character. Terry said he just turned down the renewal of his Marvel contract so he can focus more on his own work.
Enjoyed this article? Share it!