Forbidden Planet Will Be Opening Up English Comic Shops on June 15th
There has been a lot of speculation regarding the future of Forbidden Planet in the UK, especially the London Megastore. I have cycled past it a couple of times, but a lack of posting on social media and the websites closing for maintenance has led to a fair amount of panic, and someone even setting up a Facebook page out of pure worry. Well, I guess, it is nice to be missed. Today, Forbidden Planet finally decided to say something. First, tweeting out "Hi all – we're dealing with an issue on our network and we've had to take down our website. Apologies for the radio silence – for now, if you've a specific query regarding an order please email info@forbiddenplanet.com" and then announcing that they would be opening all their stores in England, including their central London store on June 15th, along with other non-essential shops in England being given the nod by Prime Minister Boris Johnson. They tweeted out "We are also excited to confirm we'll be reopening our stores on the 15th June! We can't wait to see you all again."
Now, this only concerns the Forbidden Planet stores part of the Titan group run owned by Nick Landau and Vivian Cheung, not the Forbidden Planet International chain that includes most of the Northern stores. Two companies, two websites, one name. But both are the biggest comic book chains in the UK.
At least, for some, this may bring calm to the otherwise rampant speculation. I intend to head into town on Monday, 15th of June to see how the Centrl London comic books shops are looking, and may pass by a few of the outer London comic book shops on my way as well. All the time sporting my #BakcTheComeback and buying something from every shop I'm allowed to shop in. While wearing a scarf wrapped tightly around my face and pretending I'm Chamber from Generation X. Hey. we all deal with things in our own way.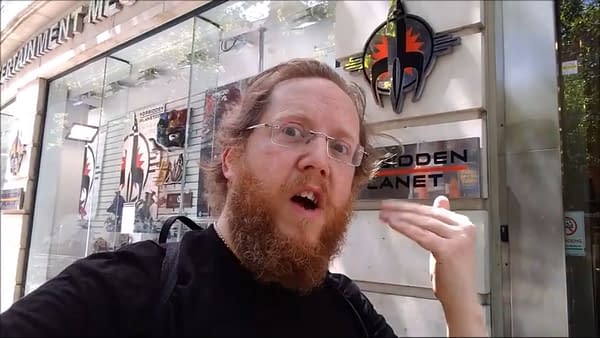 *5