Steve Geppi, CEO, owner and founder of Diamond Comic Distributors sent me a #BackTheComeBack T-shirt which arrived this morning, just as I was about to go on a bicycle ride, now that we have unlimited hours to exercise a day. So I cycled into London for a lookaround – which also going to the bank and stocking up on a few essential groceries. On returning, the good lady wife insisted it go in the wash along with myself. Well, it is a hot day, and better to be safe than sorry.
So come with me on an abbreviated cycle into London, featuring the exteriors of Orbital Comics, Forbidden Planet, Gosh Comics at this time of shutdown and three surprise venues that also sell comics. Spoilers, they are all to a man, closed, though I did hear some scurrying around in Gosh Comics. #BackTheComeback
English comic shops are meant to reopen on June 15th, along with other non-essential shops, according to Prime Minister Boris Johnson. Wales, Scotland, Northern Ireland, they have their own devolved decisions to make. #BackTheComeback
Already a number of English comic shops have been operating mail order, or making pick-up arrangements, but most remain firmly closed. But 15th of June may see that change. Frog Bros Comics of Bournemouth, on the south coast of England, have been making plans. Frog Bros Comics of Bournemouth, on the south coast of England, have been making plans, tweeting out
We'll be reopening on the 15th June all being well Folks.. still running the mail order so if there's anything you want, or need (including Masks?!) just Holler! Stay safe, sane and well.. see you all soon!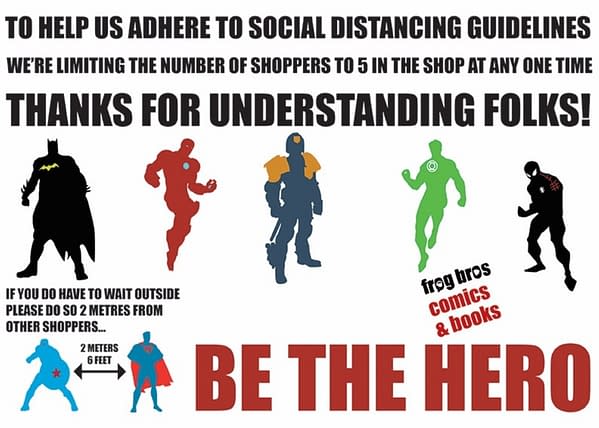 While The American Comic Shop of Chatham, Essex, posted on Facebook
Following the latest Government announcement it looks like 'The American Comic Shop' should be re-opening on JUNE 15th 2020!!! We'll keep you all updated. In the meantime stay safe!
Only a couple of weeks… #BackTheComeback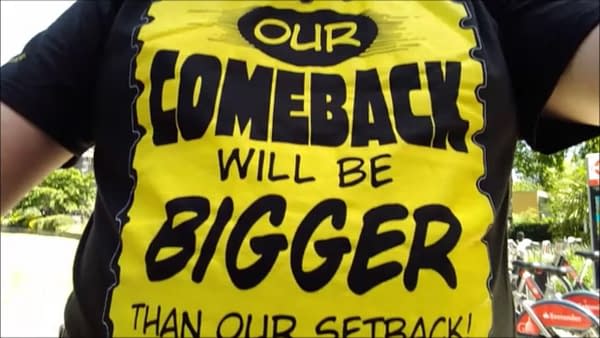 Enjoyed this article? Share it!