BOOM! Studios has announced a new Fraggle Rock mini-series from their Archaia imprint, eponymously titled Fraggle Rock. The release commemorates the 35th anniversary of the show, and features "all-new stand-alone adventures, each by distinct creative voices and presented in an 8" x 8" format perfect for longtime fans to share with the next generation." The first creator (and only one named so far) is Jared Cullum, who will write and paint (in watercolor) the first story in which "Mokey Fraggle is losing her love for creating her art and needs her friends' help to rediscover her inspiration."
Cullum also provides the cover to Fraggle Rock #1, while Jake Myler provides the first of four interconnecting variant covers. And according to the press release, through the magic of retailer incentives, shops who order all four of the connecting variants will unlock a fifth connecting variant, also for the fourth issue. Will you have to buy two of Fraggle Rock #4 to get the whole picture? It's unclear, but don't think too hard about it. Comic book professionals train for years to understand variant cover logic.
"Fraggle Rock was an exceptionally unique show where the characters were never two-dimensional. They have authentic feelings, character flaws, and learned, as we do in life, through stumbling to the right decision in a very immersive and connective way," said Cullum in a press release. "It will always resonate with our hearts."
"We're proud to celebrate 35 years of Fraggle Rock with all-new stories from an eclectic group of creators," said BOOM! editor Cameron Chittock. "Each issue captures the spirit of the series in an exciting way, honoring the tradition Jim Henson established of telling stories with genuine heart and a confident belief that what we share outweighs our differences."
The first issue hits stores in May. Check out the covers below: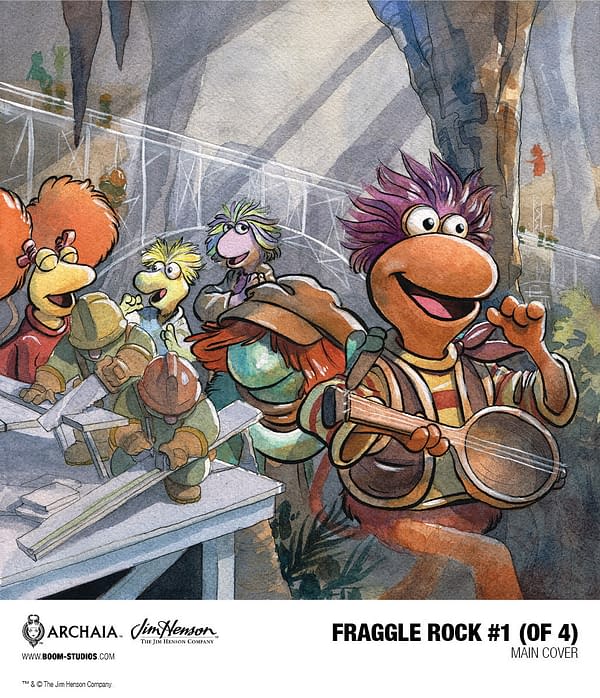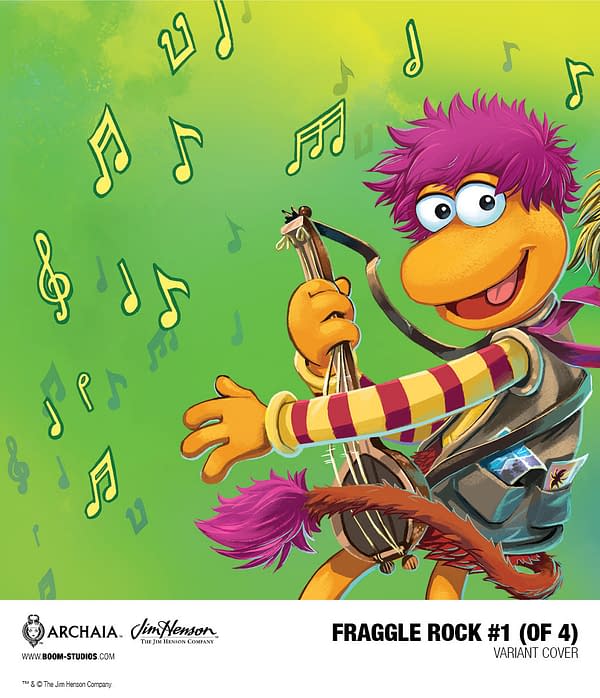 Enjoyed this article? Share it!