At the last MCM London Comic Con, recently bought out by NYCC's Reed POP, we ran the news that October's London show would have some big DC Comics guests. Including a certain Frank Miller — part of getting the whole Dark Knight III: The Master Plan creative team across the pond.
Well, the Frank Miller aspect appears to have been confirmed — though for a one-on-one with the man you'll be paying the price. £150 worth… better get your full photograph/autograph value out of the event.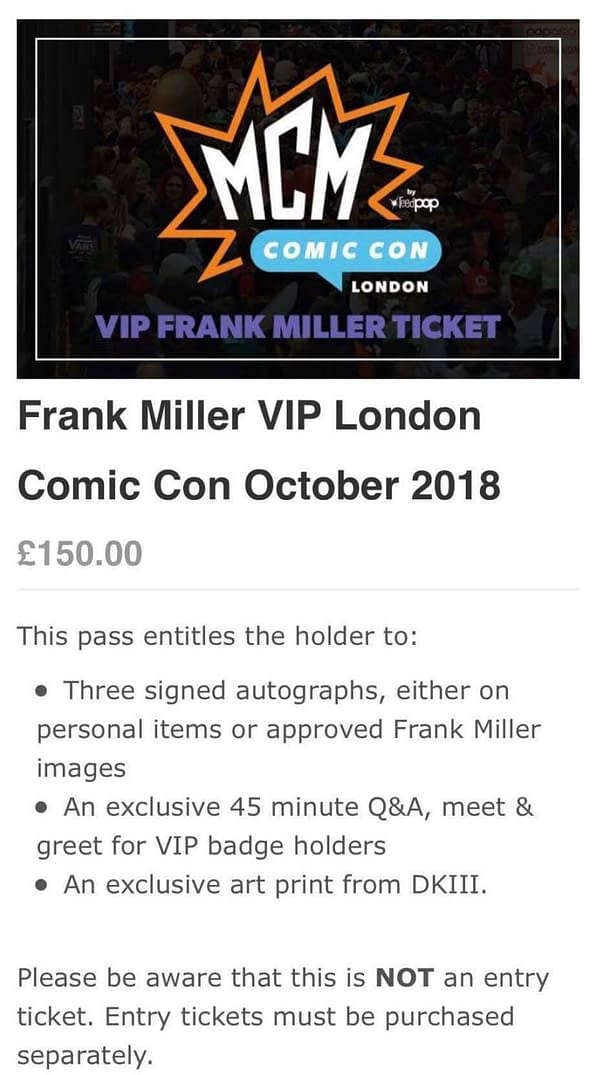 Writer/penciller of Dark Knight Returns, creator of Sin City and reinventor of Daredevil. What will London inspire in him come October?
Enjoyed this article? Share it!