Gail Simone And Jim Calafiore Smash $100,000 On Kickstarter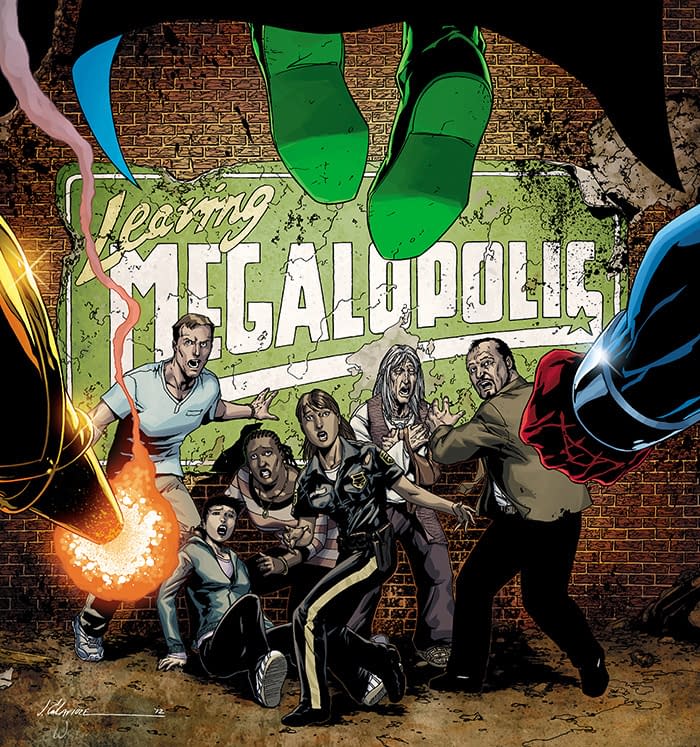 There's just one day to go on the funding of Gail Simone and Jim Calafiore's Leaving Megapolis comic project on Kickstarter. Originally aiming for $34,000, they have now more than tripled it, with $107, 382 raised with one day to go.
This is the kind of budget that is well beyond the likes of Marvel and DC for a new project, with a creative team that DC has split up previously and bringing in far more than such a new project would raise through the direct market. And all in advance as well.
Repeatedly Kickstarters shows how the direct market is repeatedly unwilling or unable to reward innovation, and how a fanbase can be completely out of step with retailers who order comics to supply to them. Publisher sconstantlky dip into the same well, and when they o experiment, find indifference or rejection. So they don't do it often. Leaving Megaopolis, from a new publisher with the same creative team, would have been lucky to get six or seven thousand copies and unlikely to actually make money on that. Instead they have had around 4000 preorders before the book is even offered to the direct market, and are able to keep far more of the proceeds, and all in advance as a cash lump sum. Even after printing and shipping costs, that's a really good deal for the creators.
And they own it completely as well.
No wonder so many creators are moving this way.