Once upon a time, Marvel Senior Vice President – Sales and Marketing has a great idea. Twilight was hot. Why not restart Marvel's vampire comic books, and get the vampires to fight the X-Men, like they did in the early eighties. And so it came to pass. 2010 saw a new X-Men comic written by Victor Gischler with the Curse Of The Mutants storyline and the X-Men going up against the vampires, who were going all terroristy.
As part of the attacks, Jubilee, who had been depowered by the Scarlet Witch in House of M, was infected and turned as a vampire. After the whole vampire thing died an undeath at Marvel, Jubilee remained a vampire, with a special amulet to dull her vampiricness, even adopting a baby.
In today's Generation X #86, she takes her fight to Monet. Who has turned herself, in a different fashion.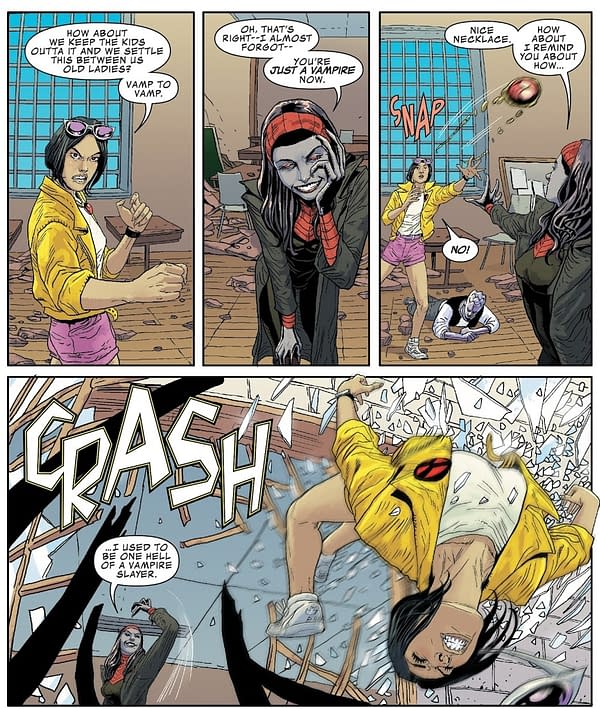 It doesn't go well. Especially depriving her of her vampiric protection.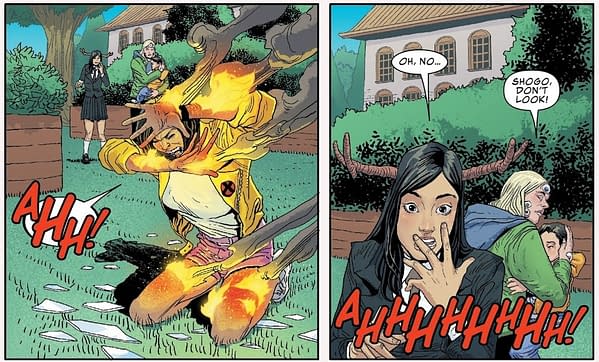 Which has got to hurt, vampire or not. Even her old eighties shades wouldn't protect her from this. But that's okay, Quentin Quire, all Phoenixed up, has got her back. What one Scarlet Witch can take away…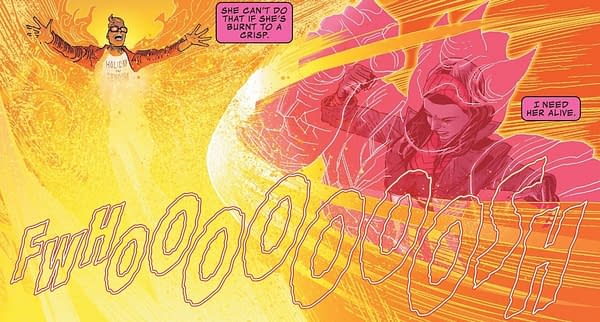 The Phoenix can put back.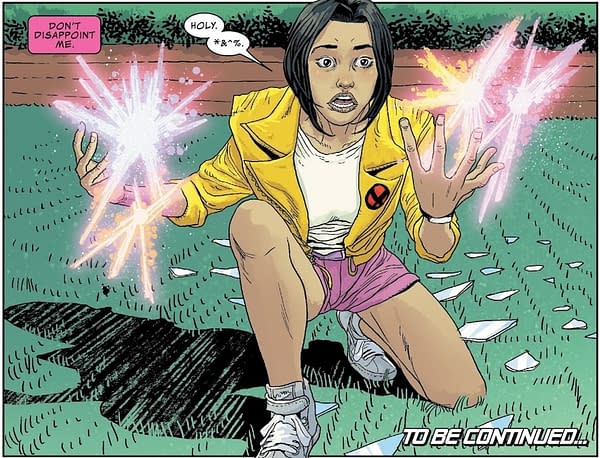 Jubilee? "No More Vampires". And all your mutant powers back too. Generation X may be going away as a comic, but it's sorting out one or two characters before it leaves.
Talking of which, of course, there are other things of note going on as well…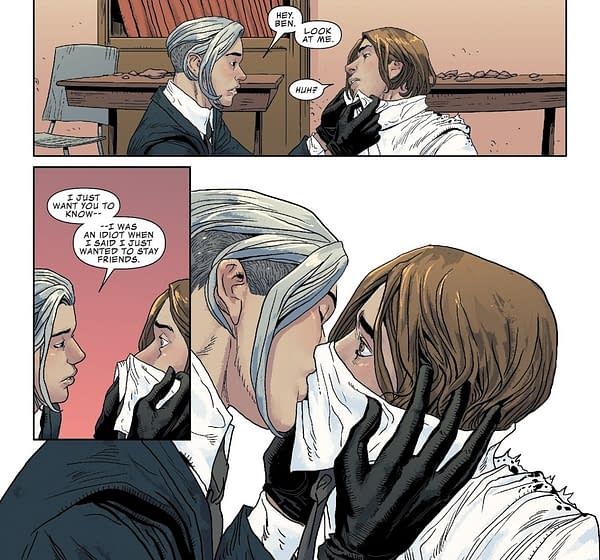 Swit swoo!
GENERATION X #86 LEG
(W) Christina Strain (A) Amilcar Pinna (CA) Terry Dodson
Survival of the Fittest PART 2
•  The kids of Generation X are trapped inside the X-Mansion with M-Plate stalking them!
•  Now, without Jubilee, Gen X must defend themselves from the vampire mutant.
•  All this, plus…the return of another original Gen X-er! Who is it? You gotta read to find out!
Rated T+In Shops: Jan 17, 2018
SRP: $3.99
Enjoyed this article? Share it!