Posted in: Comics | Tagged:
---
Get Yourself a Silver Metal Lover on Christmas Eve
Drew Ford writes,
This past July, Rich Johnston was kind enough to make an announcement on Bleeding Cool about forthcoming reprint from my IT'S ALIVE! imprint, Tanith Lee's The Silver Metal Lover graphic novel adaptation by Trina Robbins. Well, less than a week ago we finally made it official, by launching the Kickstarter to publish The Silver Metal Lover.

Before owning my own imprint, I worked as an editor at Dover Publications, where I helped to publish over forty reprint collections, including The Puma Blues by Stephen Murphy & Michael Zulli, and U.S.S. Stevens: The Collected Stories by Sam Glanzman, both of which were nominated for Eisner Awards.
After leaving Dover, I launched IT'S ALIVE!, where I continued my mission of rescuing lost and forgotten graphic novels and comic book runs. Saving the history comics one book at a time, so to speak.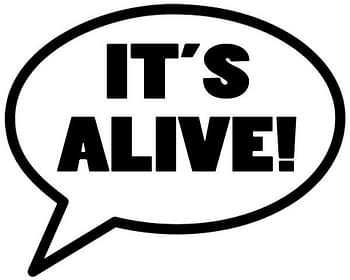 Sadly, not even two books into my new publishing endeavour, I was robbed by an overseas bank, while trying to get books printed outside the US at a price I could afford. Some of my books were even held hostage and eventually had to be abandoned. At first, I didn't know what I would do. I felt embarrassed and helpless. But I quickly received a lot of advice which ended up sounding the same…don't be ashamed to ask for help. So I told my story publicly and launched a GoFundMe campaign to try and recoup a portion of what was taken from me. Enough funds came in for me to get my graphic novel Dope by Trina Robbins delivered to all Kickstarter backers, and I am using the rest of the funds to finish up and print Voyage to the Deep by Sam Glanzman and Family Man by Jerome Charyn and Joe Staton. Trying to save my business after losing so much money has definitely been an uphill battle. But I have made a promise to myself that I will not give up, which leads us to my most recent Kickstarter.
The other piece of advice I continued to receive was to push forward with my publishing plan, so that is exactly what I am doing. I am proud to announce this new crowdfunding campaign for The Silver Metal Lover!
Originally published in 1985, it has never been reprinted in any form. This cult classic science fiction romance is an important early example of 'the graphic novel' as a storytelling vehicle, delivering the story of a young girl's first love…who just happens to be a robot! We are very honored to shine a light on the brilliant work of the late Tanith Lee. And we are thrilled to be working on our second book with the legendary Trina Robbins! Also, we must send out a huge THANK YOU to Colleen Doran, Gail Simone and John Kaiine for coming along for the ride! This new edition will have a new cover and afterword by Colleen Doran, a new foreword by Gail Simone, a special essay by John Kaiine (the late Tanith Lee's husband), and a new intro by Trina Robbins herself. All of this will be printed at 8.5" x 11, full color, on glossy paper, all tucked inside a beautiful hardcover.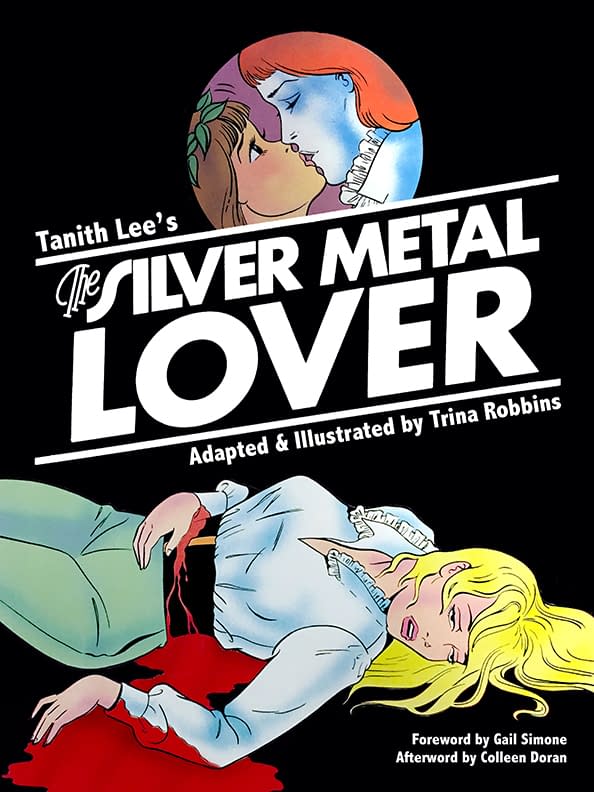 ​
I hope you will give it a look, and consider making a pledge. But more importantly, I want to publicly thank everyone who has backed my past Kickstarters, and of course my recent GoFundMe campaign. I couldn't do what I love to do without all of you, and I am incredibly grateful to have been given this massive opportunity. Thank you all so much, and Happy Holidays!
Drew Ford
P. S. As a big thank you to Rich Johnston, Bleeding Cool and Bleeding Cool readers, I have created a special little bonus for anyone who reads this post and makes a pledge. Just go to the Kickstarter campaign, make your pledge, and send me a message through the Kickstarter letting me know you heard about the campaign through Bleeding Cool, and I will send you an issue of a science fiction comic book anthology I published many years ago, entitled COSMIC WAVES. There are three issues in total, with the second issue featuring a cover by Scott Kolins and a story by the legendary comic book writer Steve Skeates!
---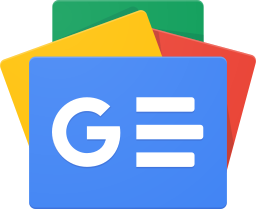 Stay up-to-date and support the site by following Bleeding Cool on Google News today!