Sunday Press Books is a publisher of archival comic books, with 15 Eisner nominations and a couple of wins under their belt. Prominent work includes Thimble Theatre, the pre-Popeye comics of E.C. Segar, Crazy Quilt by Frank King, predating Gasoline Alley, Little Nemo in Slumberland, Dick Tracy and more.
Just the kind of books that IDW likes to publish as well. And the rumour coming out of San Diego Comic-Con is that that's just what's happening. Certainly that they are 'acquiring' someone. Or whatever the correct terminology for a deal like this would be. And that San Diego-based publisher IDW will be announcing the news publicly on Friday.
IDW says that on Friday they will announce "an existing publishing house joining our family." More details as we discover them! pic.twitter.com/39yE5hwBXt

— Newsarama (@Newsarama) July 17, 2019
Well, Newsarama, Bleeding Cool has had the tip-off from a very good source indeed, at San Diego right now, that it's Sunday Press Books.
Which may be well-timed ahead of Friday night's Eisner Awards, for which Sunday Press Books has another Eisner nomination, for Thimble Theatre. And if they win it, it could count for IDW as well…
Neither IDW nor Sunday Press Books had responded to Bleeding Cool enquiries, at time of going to press. Could be someone else of course. But this would make a lot of sense…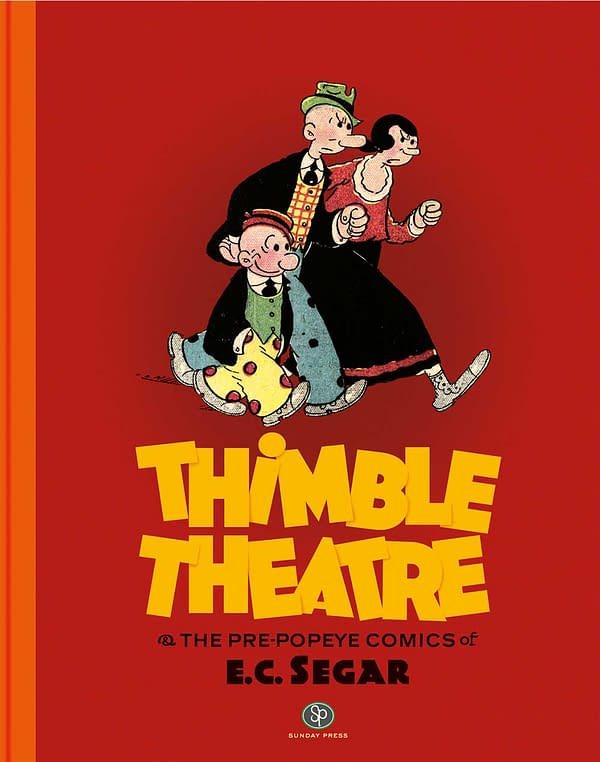 Launched by Peter Maresca, a former digital comics creative director at GoComics and a longtime collector of classic newspaper comics strips, Sunday Press Books has specialized in the painstaking digital restoration of classic broadsheet newspaper comics strips and the publication of these strips in full-size full-colour hardcover editions.
IDW is a San Diego publisher of comic books, graphic novels, art books, and comic strip collections, as well as a multi-media studio behind the likes of Wynonna Earp, Dirk Gently's Holistic Detective Agency and Locke & Key. But the publisher is best known for its licensed comic book adaptations of movies, television shows, video games, and cartoons, including Star Wars, Transformers, My Little Pony, Ghostbusters, GI Joe, Star Trek and even Marvel comic titles such as Spider-Man, The Avengers and Black Panther. It also has an extensive archival comics publishing operation, including the Artists Edition oversized titles.
Enjoyed this article? Share it!