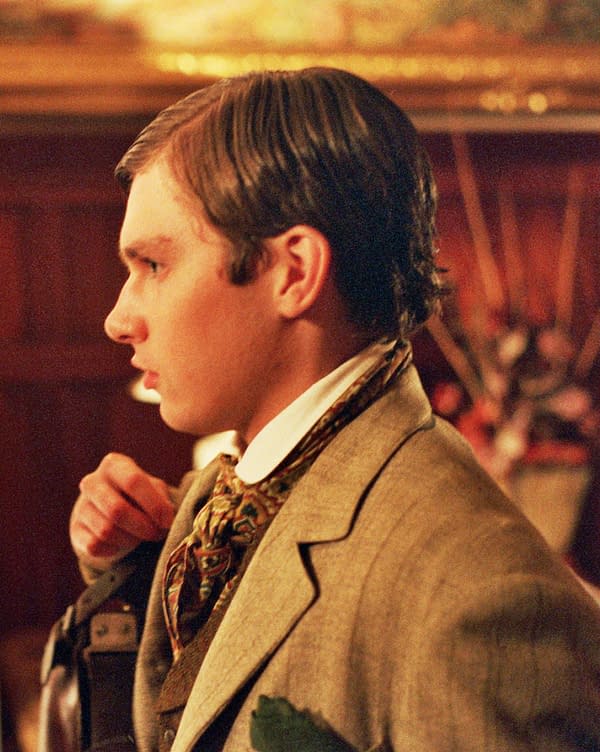 Humoropedia by Roman Marshanski. Like reading funny comics? Then we have an offer you can't refuse.
Roman Marshanski writes,
I had an illustrious career as a stuttering actor. I stuttered not on the stage but in real life though. Thanks to this fact I worked with protege of Steven Spielberg. Apparently everyone else was stuttering both in real life and when they were acting.
It was the first film she directed after working with Spielberg on Munich. So whether my work with her counts or not I don't know. But I gained something else. What I gained through my acting career was a love for expressive images.
But first things first. I was going to talk about my love for comics, so let's begin where it all began.
My journey into the land of comics began long before I read my first comic. But when it happened, I did not have a clue it would lead me to create a site – and hopefully an app – for sharing comics.
My love for comics began with my love for stories, in the history class. But with movies and film school it grew. Eventually my love for stories culminated into something of a passion. This happened when I was acting, learning how to direct non-stuttering actors.
The stories were also a reason I eventually stopped going to auditions and became a Web Developer. Simply put, most of the film projects had terrible stories. But even then, my love for stories continued, as I wrote screenplays. But something in that medium seemed to be missing.
The words are not as attractive as images. And even though I enjoyed – and enjoy – writing more than anything else, it lacks the charm necessary to attract big masses, at least on the Internet. Comics, on the other hand, have everything a storyteller needs: a vehicle to promote his work through visuals. But at that point I have not yet discovered comics. I was doing something else.
I was developing my humor-sharing site Humoropedia.com It would eventually feature funny comic strips. As I took it online, I felt that something was missing. I was not sure what.
One day I read awesome public domain comics. It dawned upon me that stories are best expressed as films or comics. But since film requires so much preparation and finance – and I simply did not have the latter – I would concentrate on comics. I was not a comic book artist though. And thank God I did not become one, or you would have to put up with my terrible comic book art.
By choosing comics, I started to think how I can incorporate them into my site without stealing. Turned out there were public domain comics, and in my opinion, a need to present them in a more coherent, clearer, way. I started uploading them to my humor site and writing descriptions of their storylines, so people could find them through Google by searching for keywords found in them.
I thought it would make sense because most of public domains comics were poorly described and so could not be easily found through search engines by typing in long phrases. You could find vague matches, such as "humor comics" or "funny comics", but not comics with very specific storylines.
There was other problem with public domain comics. Most of the sites featuring them were slow. You had to click – and then wait for the next page to show up – after reading just one page of comics. This was far from perfect, so it dawned upon me that this should be improved.
"How would I be improving that?" I did not know. However, I was confident that there is a way to make the browsing of public domain comics more enjoyable. So I started thinking how I can use my skills to do that. The moment of clarity came by an accident. I don't remember "how". But I am proud to share with you the result of it.
I link comics' storylines to comics, so you can click through to the comic after reading its storyline. The new part is that I carefully describe each storyline, so let's say five pages have the same theme, then all five pages are within that storyline, and you can find them all through Google. Plus, each webpage contains a significant number of comic book pages, so you don't have to click through after reading just one page of comics. So the browsing of comics becomes slicker and faster.
Check out this way of browsing comics by following one of my favorite comic book heroes through his time travels. You may even have heard of him. He is a caveman who works with a crazy scientist. His name is Alley Oop.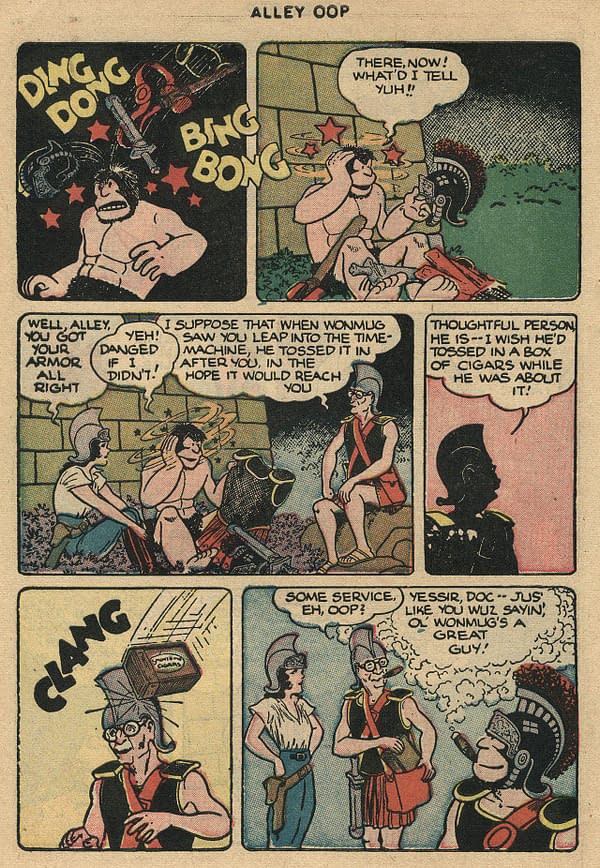 My journey throughout comics-land was good until one problem came up. My site has cheap hosting and limited amount of space it can occupy on the server. One thousand six hundred pages of comics have already used up too much space.
That means I have to purchase more expensive hosting package, to be able to upload more public domain comics, for you and all other comic book fans to enjoy. That's why I will be running a Kickstarter campaign.
I have not yet launched my Kickstarter campaign. But I am looking for feedback. I am looking feedback from guys and girls just like you, my fellow comic book lovers and geeks. So if you have a couple of minutes to spare, please visit my Kickstarter Project and leave any thoughts you may have. That would help me improve the project, so you could eventually have a better way of finding best public domain comics, both on your computer and the smartphone.
Did I mention "smartphone"? Oh yeah, I did. And that's another ambition of mine: to create a groundbreaking app for sharing comics, so that anyone with a smartphone could share his favorite comics with the rest of the world, and help others find comics they are most likely to enjoy.
This groundbreaking mobile app is another reason I will be running a Kickstarter campaign. But this app would be developed – both for Android and iOS – only if we raise 13k, as developing apps is not cheap. But with positive energy and comic book fans like you, nothing is impossible.
If you visit our Kickstarter Project and find it worth pledging, please to receive a notification when it goes live. This way you could receive all the amazing rewards we have to offer.
Enter The Secret Code "7779" when subscribing and you may receive an awesome gift. So do Subscribe now. Only the first 50 subscribers will
be eligible to receive this awesome gift. What will this awesome gift be? Only one way to find out.
Roman Marshanski
roman@humoropedia.com
Enjoyed this article? Share it!