Courtesy of Brooklyn rapper ILL Bill, the video for his latest track Cannibal Hulk, sees him creating Hulk graffiti on the streets of New York City to accompany his words…
The concept for the Cannibal Hulk album was born out of the rapper ILL Bill and producer Stu Bangas love of classic comic books.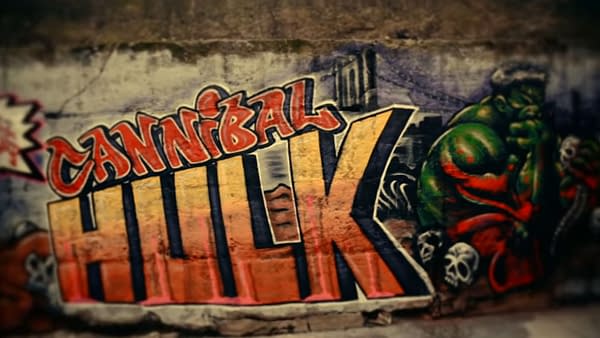 And the album cover art was produced by Skam2, as an homage to the classic era of Marvel Comics. Let's hope the neither the trademark police or the street art police don't come a calling over this one.
Skam2 has produced a number of hip-hop covers for the likes of Eminem, A Tribe Called Quest, and ILL BILL's La Coka Nostra brethren Slaine. While ILL Bill is a lifelong comic fan and used to work at a comic book store when younger, to surround himself with the medium and study it.
The 10-track Cannibal Hulk album also recruited special guests Vinnie Paz, Goretex, Slaine, Snak The Ripper, and DJ Eclipse.
Enjoyed this article? Share it!