Image Comics To Publish Isola Prologue Separately, Free With Isola #6
First there was Image Comics including an exclusive ten-page prologue in Barnes & Noble's version of the Isola Vol 1 trade paperback by Brenden Fletcher, Karl Kerschl and Msassyk, out yesterday.
A number of retailers objected to this. Exclusive covers were fine, exclusive content was not.
Then it was pointed out that this prologue had already run in the back of issues of Motor Crush, teasing the release of Isola and maybe even helping its sales a touch. So comic book retailers had it all the time.
And the creators had made the prologue available to read for free on their website.
Well, someone, somewhere seemed to have decided not to fight this. And maybe make some money at the same time.
So the Isola Prologue is now going to be issued as a seperate comic book. And rushed through the solicitation process. The 16 page prologue and bonus material will now be made available to comic stores. But there's a catch.
Retailers will get one free copy with every copy of Isola #6 (either cover) they order.
Given Isola Vol 1 is likely to be a perennial and is being pitched at those deprived of Saga, it may be worth retailers bumping their orders of Isola #6 in order to be able to sell those Prologues to their customers who just pick up the trade paperback.
Just a thought… Isola #6 and Isola Prologue will both ship on January 16th.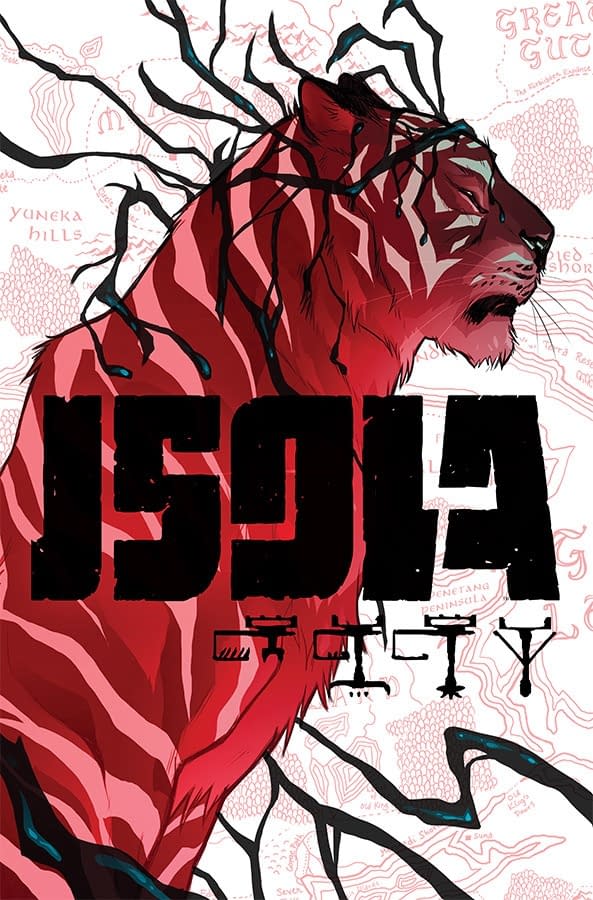 ISOLA #6
(W) Brenden Fletcher, Karl Kerschl (A) Karl Kerschl, Msassyk (CA) Jen Bartel

NEW STORY ARC Olwyn has returned from the land of the dead, but did she return alone?The journey to Isola continues…NOW BI-MONTHLY! In Shops: Jan 16, 2019 SRP: $3.99