Getting a head start on C2E2 announcements a week and a half before the convention starts, Dark Horse has announced the next comic in the Black Hammer universe: The Quantum Age. From the creative team of Jeff Lemire, Wilfredo Torres, Dave Stewart, and Nate Piekos, and featuring a cover by Torres and a variant by Christian Ward, The Quantum Age is a six-issue mini-series set a thousand years in the future of the Black Hammer universe.
From the "C2E2 2018" press release:
In the world of the Eisner Award-winning Black Hammer series—but a thousand years in the future—a collection of superheroes, inspired by the legendary heroes of Black Hammer Farm, must band together to save the planet from an authoritarian regime. The Quantum Age follows a young Martian as he works to reform The Quantum League to save the world, while also solving the riddle of what happened to the great heroes of the twentieth century. Black Hammer fans can sneak a peek of The Quantum Age heroes in Dark Horse's 2018 Free Comic Book Day Gold Offering months before the new series is set to launch!
The Quantum Age: From the World of Black Hammer #1 is on sale July 4th. Check out the cover below: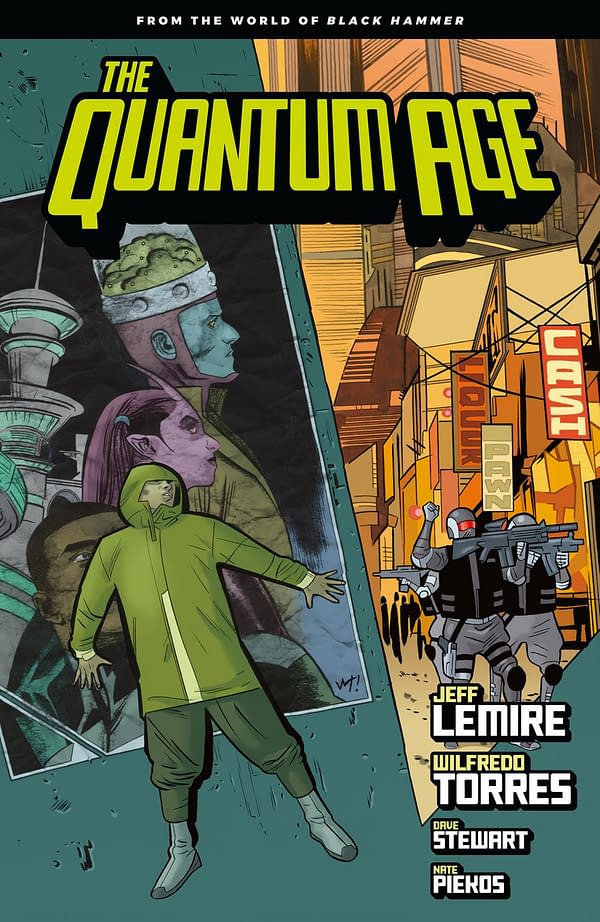 Enjoyed this article? Share it!