Posted in: Comics | Tagged: comic review, comics idw, HRL, idw, Jem, jem and the holograms, Lacey reviews, Review, The Misfits
---
Jem And The Misfits TPB Review: Everyone Loves A Good Villain
Is this the end for The Misfits? That is the big question in Jem and the Misfits trade paperback, a book collecting #1-5 of the titular comic. After their antics get them kicked from their label the girls find themselves blacklisted from the industry and forced to turn to the worst of all evils: reality TV. Previously, I reviewed the comic that takes place around the same time as this one and found myself pretty fond of it. But let's be real — everyone loves a good villain. And The Misfits are the best baddies there are.
With this many characters in a book, it would be so easy to neglect or lump a pair together — most notably dynamic duo Jetta and Roxy. But that's not what this collection of issues does. Each girl is given their turn in the spotlight with a tale that highlights their driving force and ultimately allows them to understand each other better. This could be a pitfall for cliches and painful writing – especially in newcomer Blaze's case – but I'm pleased to say that The Misfits avoid the trappings of teenage angst.
Instead what Kelly Thompson offers us is a much-needed look into the way each girl thinks. Fittingly, the first band member we focus on is Pizzazz — lead singer, superstar, and usually pretty full of herself. Without the antagonizing nature of the Jems around we get to see Pizzazz as she is: spoiled, but with more than a little love for her friends. She admits her mistakes and sets our story in motion, reminiscing about how she put the band together.
The best parts of these issues aren't the tragic childhoods of characters like Pizzazz or the secrets that Blaze is hiding, though they certainly make an impact. What's truly stand out about this issue is the incredibly difficult topics it covers. From body positivity to learning disabilities, The Misfits handle it all together with love and acceptance that we normally don't get to see from them. Supported with the downright gorgeous and expressive art by Jenn St-Onge every emotion rings loud and clear.
That isn't to say that in private the Misfits are the next touchy-feely Jem and the Holograms. There is plenty of bite in this comic, whether it's the girls' infighting or, better yet, them fiercely protecting each other no matter the consequence. And that's what ultimately shines through in these issues. The Misfits will do whatever it takes to stay together and support one another. Even if you're not that interested in the Jem universe, I'd suggest giving this book a try. The camaraderie and love is well worth stepping outside of your comfort zone. And if you're already a fan, it's well worth the price.
You can pick up Jem and the Misfits now for $19.99.
---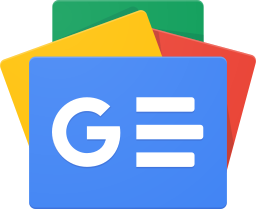 Stay up-to-date and support the site by following Bleeding Cool on Google News today!