Cosplay Spotlight: Straight Outta Cosplay
Here at BC, we get the opportunity to do a lot of cool things — from reading the latest comics to interviewing our favorite cosplayers. The latter is what I get the pleasure of doing today with Corey Morgan, aka Straight Outta Cosplay.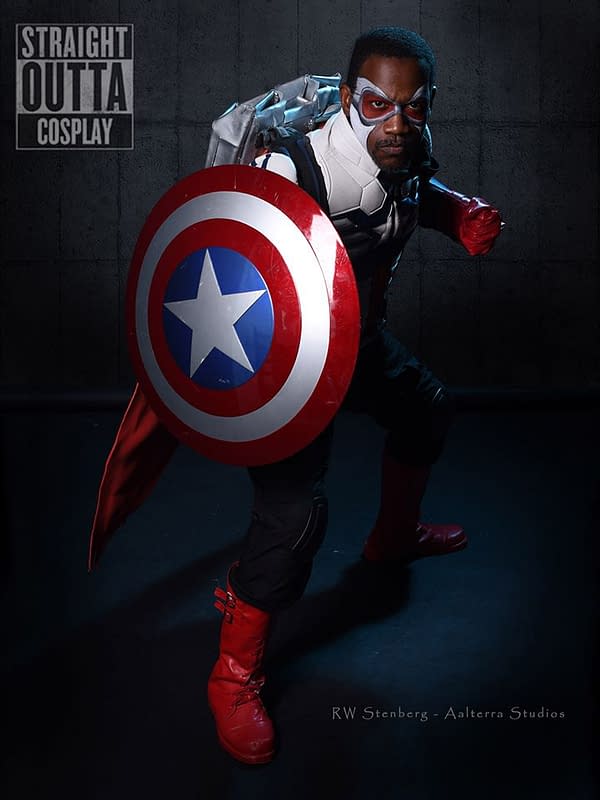 BC: How long have you been cosplaying? What interested you in cosplaying?
I have been cosplaying for three years now. I got started in cosplaying after helping one of my daughters choose a character for her to cosplay as (Captain Marvel/Monica Rambeau). She sewed her own costume together, and as I am a face and body artist, I painted her mask. I had always admired the costumes that people wore at comicons, and thought about what character I'd like to cosplay as. In the end, I decided to stop thinking about it and start getting it done. My first cosplay was Mr. Terrific from DC Comics, and I've been addicted to cosplaying ever since.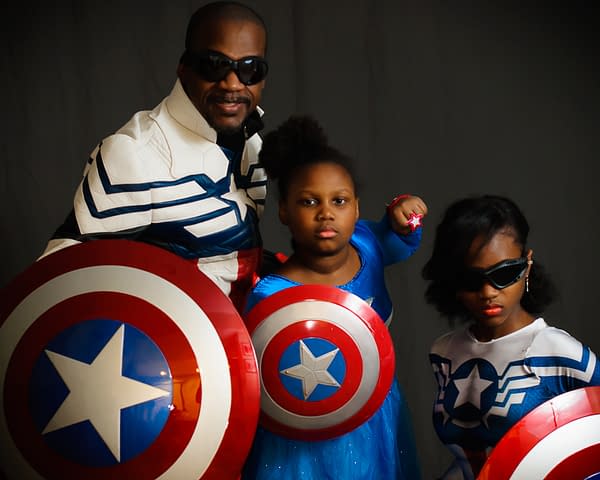 BC: What's your favorite cosplay?
That's a tough one. Mr. Terrific will always be a favorite of mine. But I also enjoy cosplaying as The Falcon. I have seven different Sam Wilson/Falcon/Captain America cosplays, so I guess he would be my favorite character to cosplay as.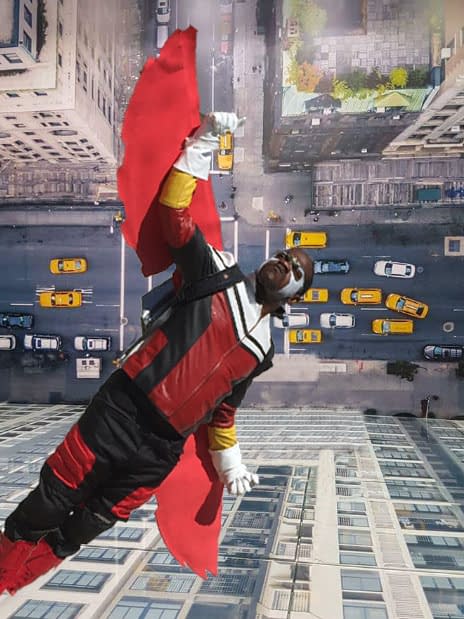 BC: What do you find challenging about the cosplay community? What would you like to see change?
The biggest challenge I see with the cosplay community is not devolving into the various cliques and hierarchies that tend to separate cosplayers and divide them like every other aspect of society. Cosplayers found refuge and comfort in a community that set themselves apart from the attitudes that weren't tolerant of "nerd" or "geek" culture. As cosplay becomes more mainstream, popular and "cool" with the general public, many within it gradually become the people that we started cosplaying to get away from.
What I would like to see change, is a greater acceptance of all cosplayers regardless of race, gender, sexual orientation, or disability/ability. Nobody should be told what they can or can't cosplay because of the color of their skin or their gender. No cosplayer should feel ostracized from the community, or be made to feel like they are less than anyone else, because of who they are or what they look like. A good friend of mine once said that "You can't get make-believe wrong." The cosplay needs to take that to heart.
BC: What's your most memorable moment?
I was cosplaying at a comicon as Mr. Terrific, and an African American father with several children asked me about my character. As I explained the character to him, the father was thrilled that there were people cosplaying as Black superheroes, as he had never seen such a thing. He was so inspired, that he immediately took his children home and brought them back, dressed up in their Halloween costumes. They found me and took photos with me because they were so happy to see that there were indeed super heroes who looked like them.