Joe Glass Is Teasing Something Non-Pride at Thought Bubble… If You Can Find Him
Former Bleeding Cool contributor Joe Glass is exhibiting his Pride superhero comic book at Thought Bubble this weekend. But some people are not entirely sure where to find him. And not just because the show is now in Harrogate.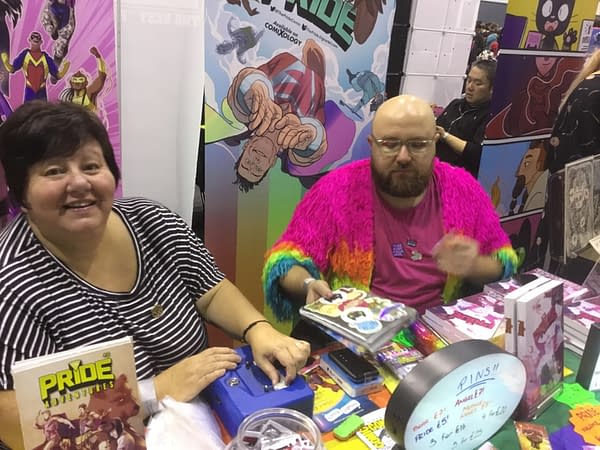 Because Glass is exhibiting in the ComiXology Originals Main Hall of Thought Bubble. And not, as one might presume, the Pride Hall. Which uses his comic book's logo on its posters. It's all a little bit confusing.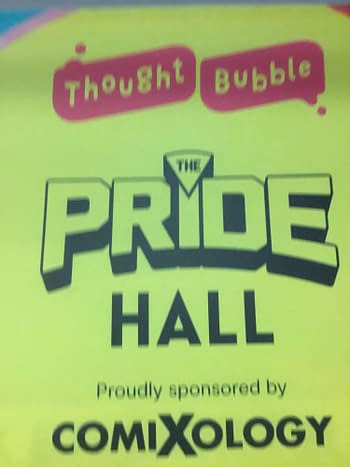 But he is worth tracking down, if only for a look at his new banner. The previous one was Pride-focussed, this one highlights his name more, and shows off a number of his characters. Including new characters who haven't appeared in the Pride. And who won't. Because Joe Glass is teasing something new…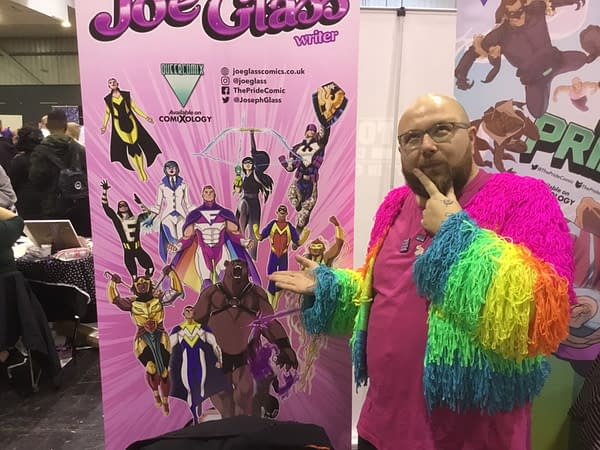 Including that character sitting atop of his hand… you can find Glass at Thought Bubble in the ComiXology Originals Main Hall, table 207.