The Joe Kubert School – Spring Open House and Ads on the Back of DC Comics Today
Last year Bleeding Cool reported on The Joe Kubert School Of Cartoon and Graphic Art of Dover, New Jersey being bought out by Anthony Marques. Today we get a look at a high profile being planned for the most prominent English language comic book school of all. And they have bought full-page ads on the backs of all this month's DC Comics titles, looking for applicants for their 2020/2021 yet, with an illustration by Emma Kubert and Andy Kubert.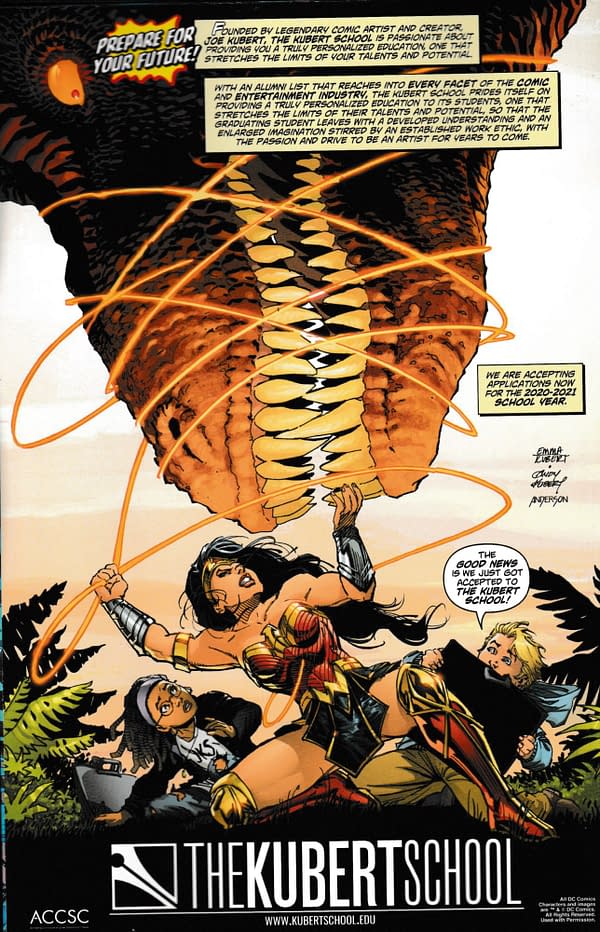 On Saturday, April 25th, they are having a Spring Open House
This is a great opportunity for high school students and aspiring professionals to tour the facility, meet with faculty and staff, get portfolio reviews, and apply for the upcoming 2020/2021 school year!

We're looking forward to meeting you!

For more information please visit www.KubertSchool.edu or contact us at Info@KubertSchool.edu.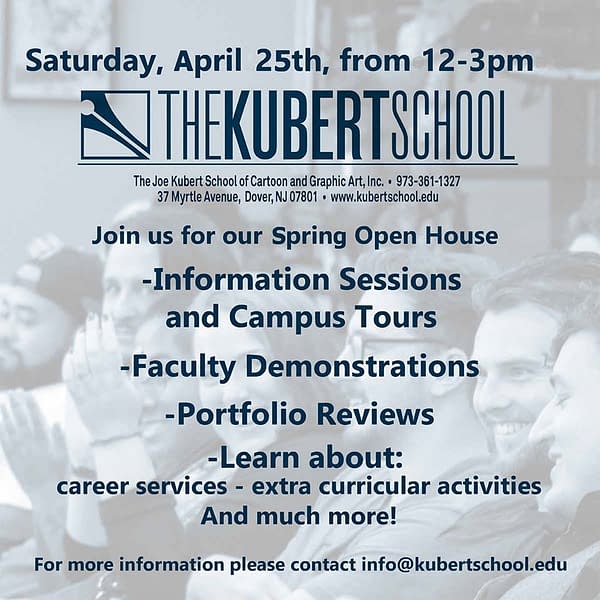 I found this ad on the back of a bunch of DC Comics I bought from Piranha Comics in Kingston-Upon-Thames. Piranha Comics is a small south London comic store chain with a small south-east store in Kingston-Upon Thames's market centre, which runs Magic The Gathering nights on Fridays, and a larger south-west store in Bromley, which also runs Magic nights and has an extensive back issue collection and online store. If you are in the neighbourhood, check them out.