Bleeding Cool ran what we considered were vaguely amusing pieces on what we saw as a little 'fan service' in the recent Heroes In Crisis #4. But there was once scene featuring Batgirl that we didn't run, the confessional nine-panel grid, with Barbara Gordon, rather than saying anything, simply showing the scars of the assault that once paralysed her.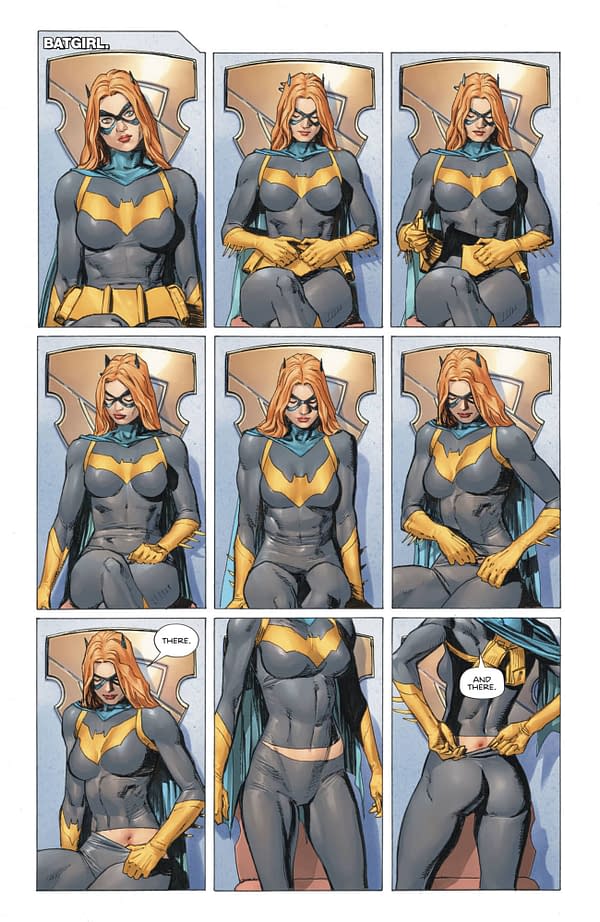 But some found the scene too focused on Batgirl's body, sexually exploitative, taking the male gaze for something meant to be disturbing rather than something fun and/or sexual. Focusing on the character's sexual attributes, boob socks in her costume and rising up at the back, body paint rather than anything protective. And, combined with her bullet wound, creeping loads of folk out.
Heroes in Crisis #4 swerved the series from 'well intentioned mess' to 'baffling miss.'

Expect those Batgirl pages to show up in every 'what's wrong with comics' thinkpiece from now to eternity.

— JC (@_Maxjes) January 2, 2019
Remember the pulled Poison Ivy cover for Heroes in Crisis #7? There's a panel of Babs/Batgirl that is almost as bad in HiC #4. (No, she's not in danger. But it's more sexualized trauma.)

— Corrina Lawson (@CorrinaLawson) December 31, 2018
Holy buckets the Batgirl costume in Heroes in Crisis #4 is A W F U L

— Veronica James (@VeronicaAwakens) January 3, 2019
Did the solicitation for Heroes in Crisis reveal that Barbara would be squaring off against the Male Gaze? #dccomics #batgirl

— Syren Callista (@PetSupergirl) January 2, 2019
So, on Heroes in Crisis 4, the issue was ridiculously sexualize as many ppl are saying. #Truth And on Babs, why would you sexualize a scar that she received from a sexual assault? Use common sense! #HeroesInCrisis #HIC #Batgirl #BarbaraGordon

— L.S. (@LSComicGirl) January 3, 2019
Which may well have been the narrative intent. It was a reference to the wounds she suffered when assaulted by The Joker in Batman: The Killing Joke by Alan Moore and Brian Bolland.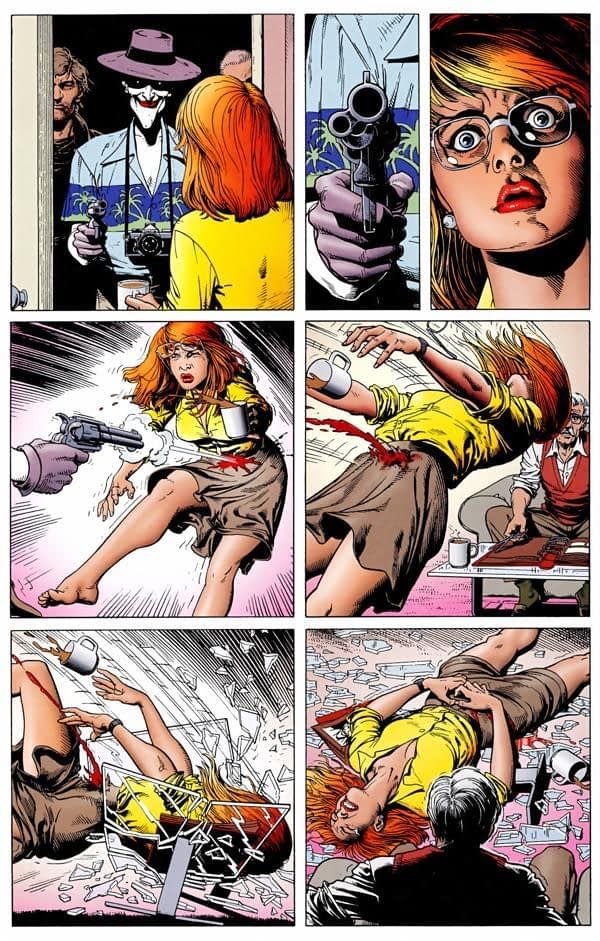 And while the portrayal of her there as a forty-something governor didn't stick, that she was now paralysed from the waist down, did. Barbara Gordon was transformed into Oracle, one of the Birds Of Prey.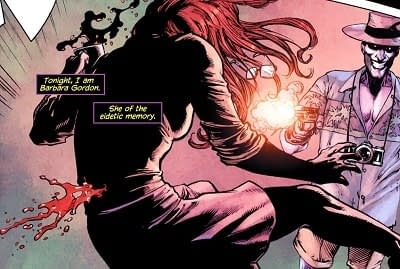 That changed back in 2011 as the original Batgirl was revived in a series by Gail Simone and Ardian Syaf. But her history followed here – even though there was one valiant attempt by Cameron Stewart and Babs Tarr to suggest that her assault by the Joker, a plotline often criticised as one of the central 'fridging' in comic book history, was just one of many faulty memories implanted into Gordon.
But DC Rebirth took that possibility away again.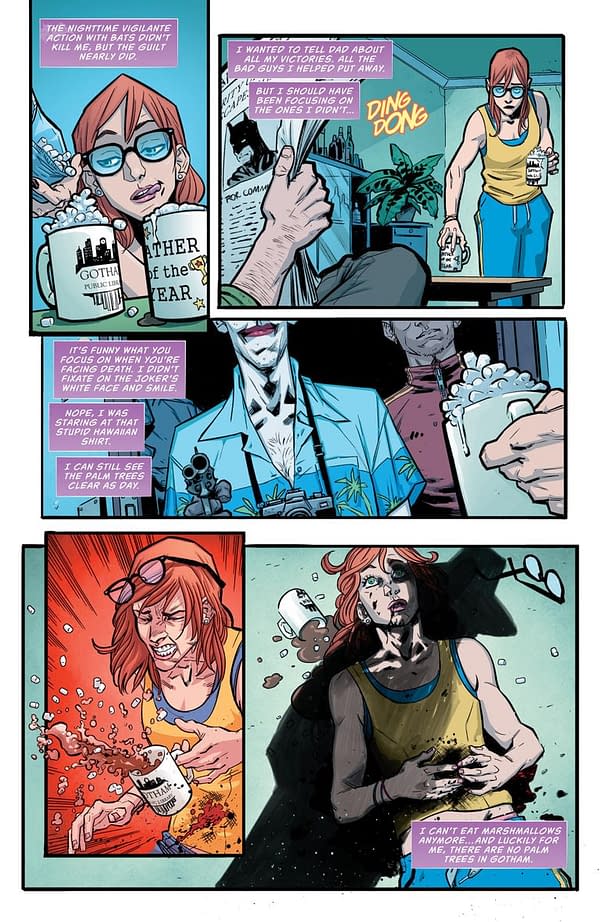 And it is likely this scene will be used and reused and reinterpreted and rejigged forever. Far more than, say the Death of Superman, the back break of Batman or the loss of Aquaman's hand. But for those of you who couldn't get past the Heroes In Crisis #4 Batgirl scene, and there are clearly many, Tom King and Clay Mann give you your own page that may reflect your feelings…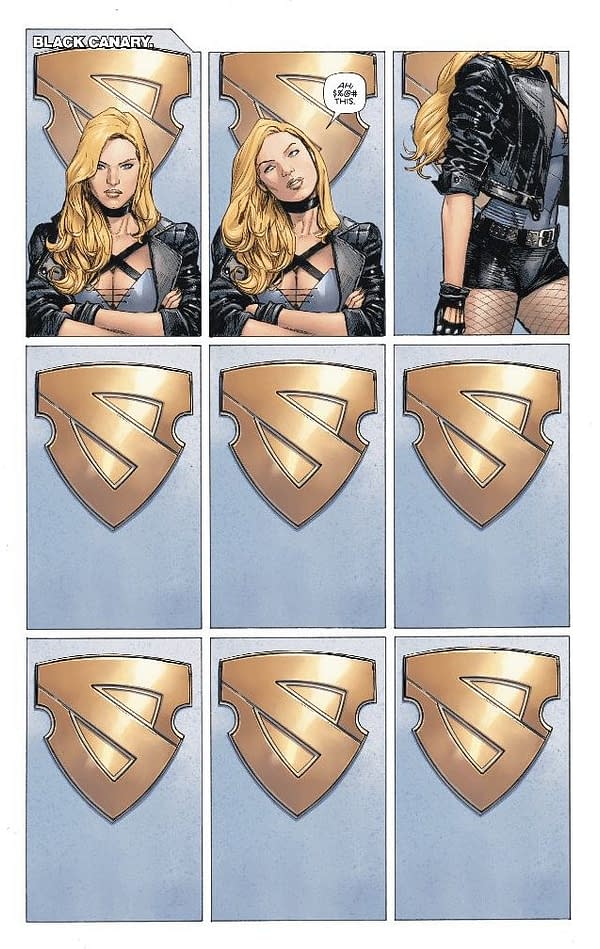 He giveth with one hand and taketh away with another…
HEROES IN CRISIS #4 (OF 9) VAR ED
(W) Tom King (A) Clay Mann (CA) Ryan Sook
Wonder Woman versus…Booster Gold?! Diana finds out the hard way that Booster can be a formidable opponent when his back's against the wall. Of course, being the prime suspect in a superhero massacre and exposing a secret trauma hospital for metahumans will do just that. Meanwhile, Batman and the Flash combine their detective skills to investigate what went awry at Sanctuary and uncover a serious glitch in the system-not to mention an explosive, spoiler-ific secret!  In Shops: Jan 02, 2019
SRP: $3.99
Enjoyed this article? Share it!