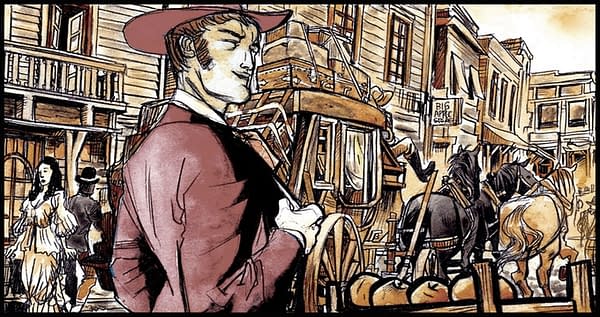 After four years in the making, Pariah, Missouri, the occult western graphic novel series will be concluding with book 3: Stone Age Pagans. The self-published book, by Andres Salazar and Jose Pescador have launched three Kickstarters and toured the west coast of comic book conventions and the entire saga and is now available on their last Kickstarter. Andres writes,
I've hustled to tell this story; traveling to conventions, building relationships with comic book stores building a fan base, all of which has been fun and exhausting at the same time. In the end, Pariah will be 330 pages and while it's no Cerebus, it does represent four years and the response for far has been great.


Pariah, Missouri, set in 1857 follows a charismatic and foppish cheat, Hiram Buchanan, an undercover spy who creates a rag-tag team to ferret out evil, both an underground crime syndicate and the supernatural. It's a mix of Huckleberry Finn and X-Files, where the town is the main character and how the settlers' relationships change over time. My original plan was a series of five graphic novels, but I started to realize last year that five books is a lot to commit to one genre, and while I love the American frontier and westerns, I want to be able to work on other projects in different mediums and types of storytelling. Once I get the pencils from Jose, I do everything else from coloring, lettering, and book design. We publish the stories as trade paperbacks, over-sized hardcovers with commentary and now an omnibus, it's a big job and there's little time for anything else. I might go back to Pariah stories in a few years, but I am excited to end this with a bang. It won't be a happy go-lucky ending, but I believe it's the best one yet."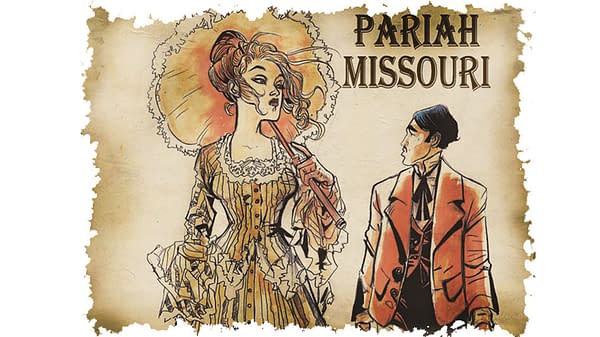 People have asked me, "Does this have a fair representation of minorities?" My job is to tell a good story, that's what I'm interested in. I try to make this as realistic as possible considering the fact that it's fiction that showcases magic and monsters. It's the 1850s, there's slavery, and there are free black people. There's Democrats and Federalists, it's a crazy time and the whole country is literally about to explode and that's what I am interested in. Yes, there is a black man, an Indian and a woman as the lead. Do they act, think and talk the way we would now? No, but I think they are honest and compelling characters.
The title, Stone-Aged Pagan refers to the Indian nations near Missouri. I call them Indians and not Native Americans because that's what they refer themselves as according to my recent sweat lodge experience where I met some members of the Lakota tribe. Book three, like book one and two is taking a subgenre of the horror tropes. Book one was a vampire-like story. Book two is a cult story and book three is a monster-in-the-woods story. I won't talk about the monsters more than that and spoil it, but we are going to be focusing on Toro, the Mexican-Comanche bounty-hunter and his journey. This is the action-movie of the series.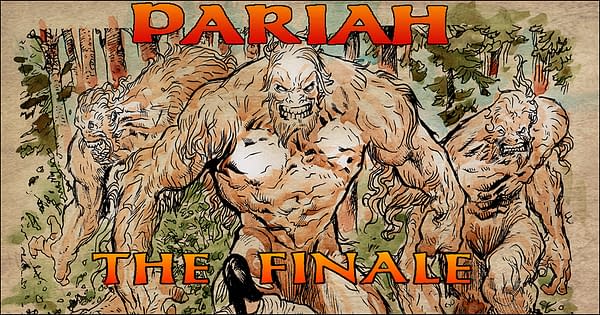 This final Kickstarter will have the three trade paperbacks, the omnibus, and deluxe edition, over-sized hardcovers. I'm a big gamer, so in addition to the Role-playing game, I'm also throwing in a print-and-play version of the game called T.I.M.E. Stories published by Space Cowboys. I finished a 130 card set for that gaming system with the Pariah world and it will be FREE to all backers.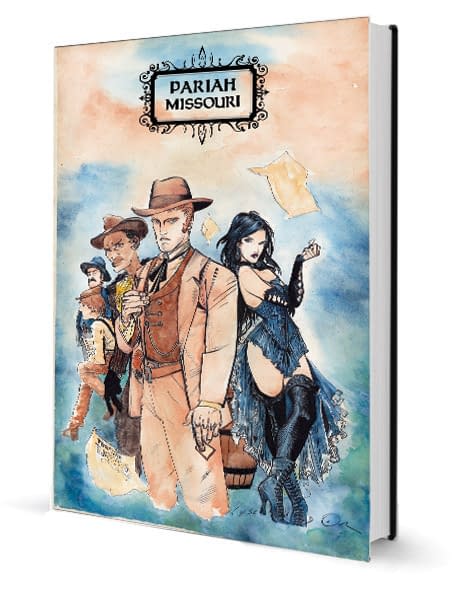 Go to www.pariahmissouri.com to read the preview pages of books 1,2 and 3 and check out the Kickstarter campaign.
Readers of Bleeding Cool that support the project will get on the "uber-cool" list and will receive a special 6-page prologue to the story of Pariah. This story will fill in the gap of what happened to Marshal Cody, it's the first thing that we made and has never been published like this before.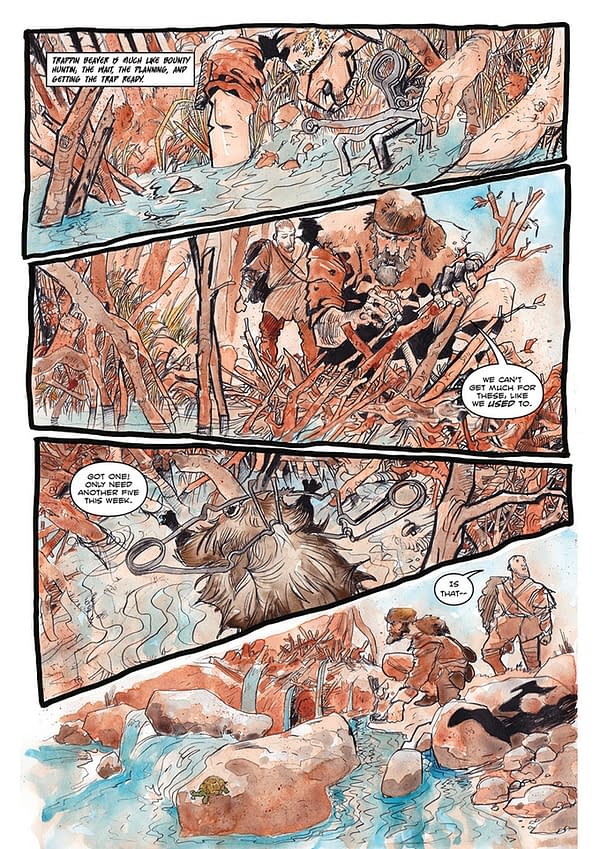 Enjoyed this article? Share it!