Posted in: Comics | Tagged: arrow, Baymax, Cammy, deadpool, harley quinn, Hero 6, Long Beach Comic Con 2015, Mystery Science Theater 3000, Peewee Herman, robocop, superman, wonder woman
---
LBCC 2015 – Spotlighting Cosplay, Plus Photogallery
By Michele Brittany, West Coast Correspondent
As I walked downstairs into the exhibition hall of the Long Beach Comic Con being held at the Long Beach Convention Center this weekend, September 12 and 13, one of the first cosplay characters I encountered was Baymax from Hero 6. It was rather amusing to watch as the cocooned person in an inflatable costume took each step with care, receiving guidance from a Harley Quinn cosplayer.
Throughout the day, I encountered a few characters that are not usually seen, such as Clayton Forrester from Mystery Science Theater 3000, Peewee Herman and Robocop. And, there were several popular characters, such as Superman, Wonder Woman, Arrow, and Cammy. There may have been one or two Stormtroopers patrolling the hall as well as a few Deadpool characters loitering and looking for trouble.
There was no shortage of original costumes. The fantasy-oriented costumes were particularly elaborate and impressive. One woman was dressed in mummy wrappings and accented her costume with veils and white skin paint – the dead never looked so beautiful.
I managed to be outside near the front steps when a call went out for all Marvel characters to gather for a group photo. I am always amazed at how many fans love to dress as Deadpool. And, there are so many deviations from the original character as well!
Below are photos taken on Saturday, September 12th.
All photos courtesy of Michele Brittany.
Michele Brittany is an independent popular culture scholar and semi-professional photographer and editor of James Bond and Popular Culture: Essays on the Influence of the Fictional Superspy (McFarland & Company) as well as the forthcoming book Essays on Space Horror in Films, 1950s – 2000s. Read her reviews and analysis on the spy/espionage and space horror genres via her blogs at Spyfi & Superspies and Space Horror Films. Follow Michele on Twitter: @mcbrittany2014.
---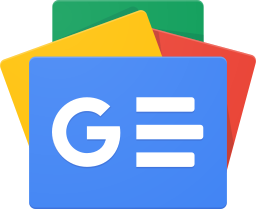 Stay up-to-date and support the site by following Bleeding Cool on Google News today!