Lonnie Nadler & Jenna Cha's The Sickness in Uncivilized June Solicits
The Sickness by Lorrie Nadler and Jenna Cha is to be published by Uncivilized Books in their June 2023 solicits and solicitations.
---
Apologies! Not from Sumerian Comics! My error! The Sickness by Lonnie Nadler and Jenna Cha is to be published by Uncivilized Books in their June 2023 solicits and solicitations, alongside Cartoon Dialectics #4 by Tom Kaczynski… as so below…
THE SICKNESS #1
WRITER | LONNIE NADLER
ARTIST | JENNA CHA
COVER A | JENNA CHA
COVER B | SHINTARO KAGO
COVER C | SAM WOLFE CONNELLY
COVER D | TREVOR HENDERSON
0423UB357 | 0423UB358 | 0423UB359 | 0423UB360
B&W | PAGES | $6.00
IN-STORE DATE | 6/14/2023
FOC DATE | 5/14/2023
COVER D 1:30
Feeling sick? The Man may be following you… 1945: Daniel Buss, an anxious teenager living in small-town America, has been experiencing strange symptoms: mood swings, increased sensitivity, and terrifying hallucinations, threatening to ruin his summer vacation before freshman year. Worse, a stalking presence watches Daniel's every move. 1955: George Brooks—war vet and tireless doctor— nears retirement from his decorated past. When a local housewife murders her entire family, her son—the sole survivor—is put into his care; George grows obsessed with uncovering what could drive an ordinary person to such brutality. Though they live a decade apart, their fates intertwine through a horrifying illness and the haunting figure who follows wherever they go. Jenna Cha is a comic book artist from California. In 2019 she made her debut publication as the co-creator/artist for the Bram Stoker Award longlisted series Black Stars Above, published by Vault Comics. Her other publishing credits include Z2 Comics, Oni Press, Image Comics, Tiny Onion Studios, and the horror anthology Razorblades Magazine. She somehow ended up in Canada and will indubitably stay there. Lonnie Nadler is a multidisciplinary writer from Canada. He is best known for his work at Marvel Comics writing for titles like Cable, X-Men, and Guardians of the Galaxy. He released his critically acclaimed debut graphic novel, The Dregs, in 2017 from Black Mask Studios, named one of the best 100 horror comics of all time by Paste Magazine. In 2019 he co-created and wrote the historical fifiction, cosmic horror concoction, Black Stars Above, which was longlisted for a Bram Stoker Award. Nadler has also written for Ubisoft, Oni Press, Image Comics, Aftershock Comics, Z2 Comics, Razorblades Magazine, and numerous other publications. He can frequently be found crushed in between imposter syndrome and delusions of grandeur.
CARTOON DIALECTICS #4
WRITER | TOM KACZYNSKI
ARTIST | TOM KACZYNSKI
COVER ARTIST | TOM KACZYNSKI
0423UB356
B&W | PAGES | $6.00
IN-STORE DATE | 6/21/2023
FOC DATE | 5/21/2023
The TERRAFORMERS are coming! Take an archaeo-mythological detour through antediluvian Sumer in Utnapishtim's ARK as we search for the ultimate SOURCE of human nature in DEEP TIME. Also, visiting Doctor Zizmor's offifice becomes a PSYCHE-ANALYSIS of the COMICS-CONSCIOUSNESS continuum. Can comics think? Including Aesthetic Education, CARTOON HERMENEUTICS, and barbarians. ETERNAL ideas in a convenient disposable COMIC BOOK package. The most dialectical comic book on the planet. Nuff said!
Uncivilized
---
---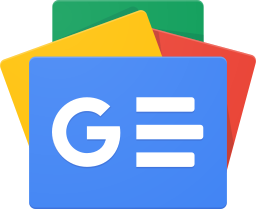 Stay up-to-date and support the site by following Bleeding Cool on Google News today!