Major DC Comics Changes Rumoured – The New 22? (UPDATE: Dan DiDio Denial)
Bleeding Cool has been hearing this from multiple sources through the week, spinning out of the initial reports we ran regarding changes at the top of DC Comics. That saw a number of senior and vice presidential redundancies, including John Cunningham, Mark Chiarello and Bill Morrison. We also said there would be more to come and maybe sooner than originally anticipated.
Right now we are receiving rumours that go to the heart and soul of the comic book publisher and its role in the comics industry.
Bleeding Cool has previously reported how DC Comics has been reducing the number of titles they publish, but the rumour is that this is only the start of it.
I am told that DC editorial and publishing are being told to look at publishing as few as twenty-two superhero comic books a month, as well as other imprints and licensed properties on top. Some may be twice-monthly, but not many. The New 22 is the nickname being used for such down-sizing.
Is this an exaggeration? Maybe. There are certainly denials but something like this seems to be happening. I am hearing that all manner of contracts have not been renewed with creative folk as would have been expected, and people already on exclusive contract told DC may not be able to live up to the expected terms.
Fewer titles, as we have seen, can lead to a greater average sale per title, and it's why DC Comics may fall behind Marvel on marketshare overall, but per-titles are level pegging, and that's without thirty variant covers for every launch.
I am told to look for an increase in the kind of titles being distributed through Walmart, Target, Gamestop and others, away from the comic book store and the non-returnable market. The monthly Walmart titles, recently up from four to six a month, and the one Target title are just the beginning. Apparently, returns have been far fewer than expected and DC and Walmart believe this is a market they have room to build up.
Whatever is happening, look to the upcoming ComicsPRO comics retailer meet next week in Charlotte, North Carolina to set the scene. Looks like the January statistics have been delayed until then as well. DC Comics publisher Dan DiDio will be attending and he will have a lot to tell the assembled retailers. Do let me know if you're going… registration details are right here.
Take it away Taylor.
UPDATE: While DC Comics did not respond to enquires made yesterday, today DC publisher Dan DiDio did post on Facebook a simple,
Dan DiDio: Denied. Lol.

Dan DiDio: Jeepers. Is this anyway to start a three day weekend?
Whether that's the details or the general thrust is not elaborated upon.
---
---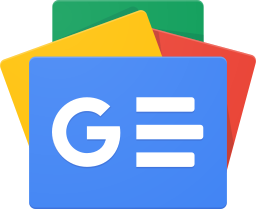 Stay up-to-date and support the site by following Bleeding Cool on Google News today!