Marvel Announces Dark Agnes by Becky Cloonan and Luca Pizzari, and Conan: Battle For The Serpent Crown, at MCM London
Lots of big news announced by David Gabriel of Marvel Comics at London MCM Comic Con 2019's October show, straight from the Diamond retailer meeting. Follow along with our MCMLondon tag for this and many other new stories being announced today.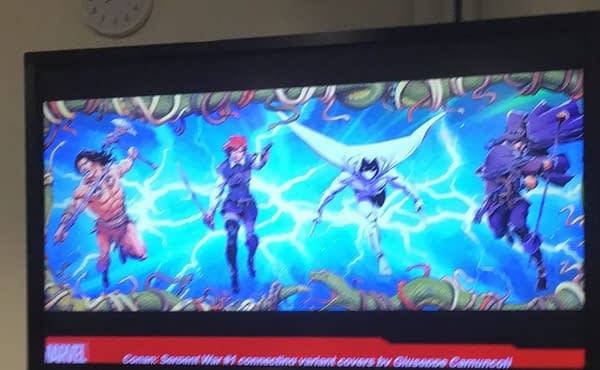 Marvel Comics is launching its big Robert E Howard crossover series, Conan: Serpent War. With Soloman Kane, Conan and Dark Agnes. But this is not the end, it is the beginning.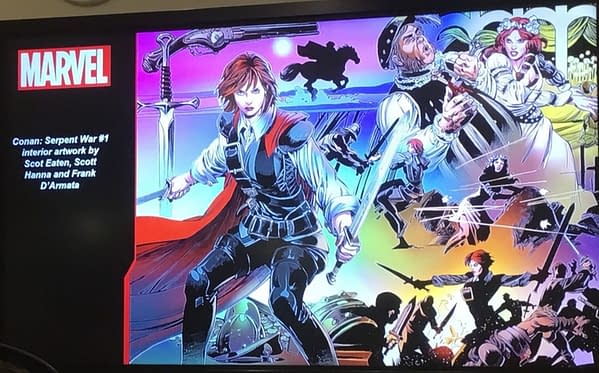 In February, Marvel Comics will be launching Dark Agnes, a new series by Becky Cloonan and Luca Pizzari in February 2020.
Dark Agnes de Chastillon was the protagonist of three stories by Howard set in 16th Century France, which were not printed until a long time after the author's death. The character of Agnes was beaten by her father and almost forced into an arranged marriage. She avoids this by killing the bridegroom and running away. She meets Etienne Villiers, who at first attempts to sell her to a brothel, and Guiscard de Clisson, a mercenary captain who trains her as a swordswoman. When de Clisson is killed, Agnes heads for Italy with Villiers.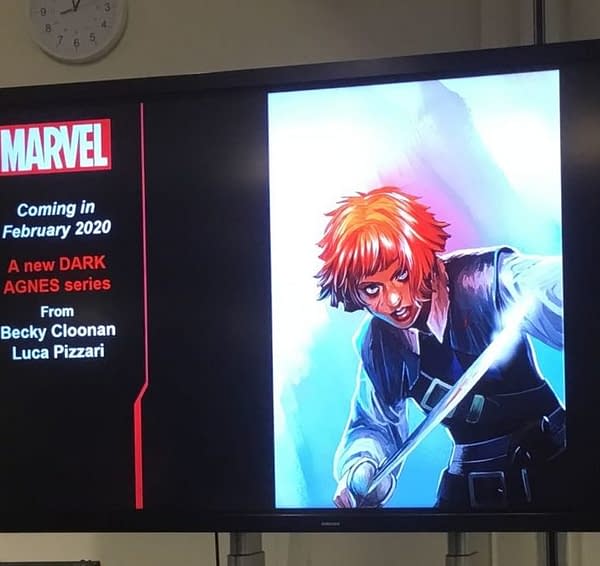 Like the later character Red Sonja, who was based on another Howard character, Red Sonya of Rogatino, Agnes has red hair and a short temper. But while Red Sonja's skill in the handling of swords is a divine gift, Agnes's skill is a mixture of innate talent and training.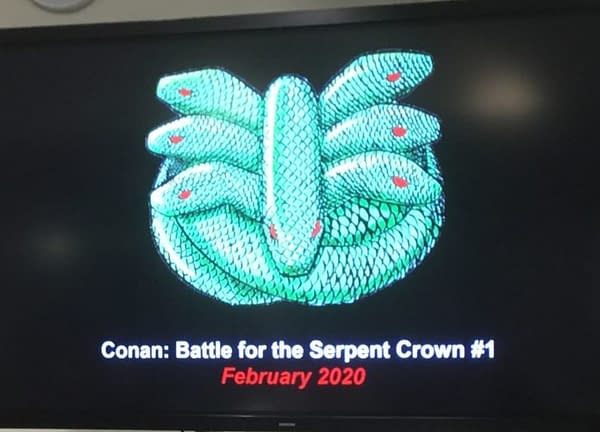 And it will be accompanied by a new Conan Serpent series, Conan: Battle For The Serpent Crown by Saladin Ahmed, Luke Ross and Guru-eFX, also out in February.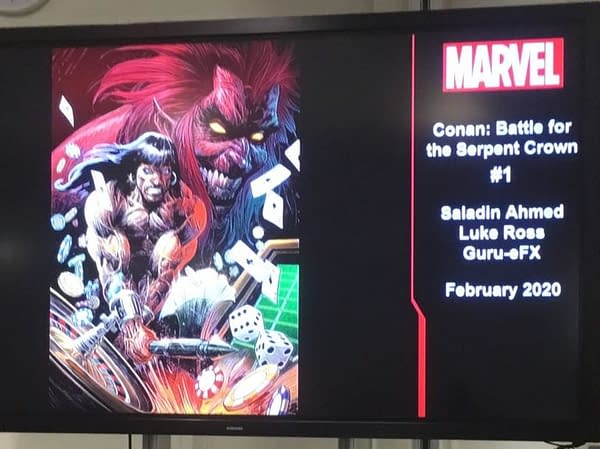 And much more to come…