Marvel Comics Announces Incoming #1 by Al Ewing, Dan Slott, Jonathan Hickman and More
Today, Marvel released its special edition of THE PULL LIST, unveiling exclusive information for titles coming to comic shops this December… catch the rest of them here.
And that includes the heavily teased Incoming. Now revealed as an anthology with plenty within for December the 26th, Boxing Day, lining up the Marvel universe for 2020.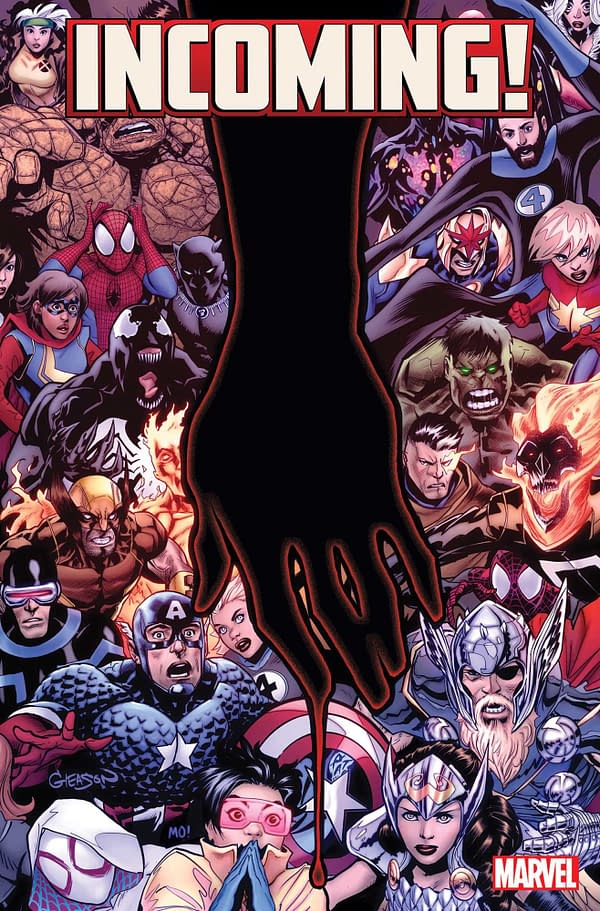 INCOMING #1

Written by AL EWING. DAN SLOTT, CHIP ZDARSKY, KELLY THOMPSON, GREG PAK,

EVE L. EWING, MATT ROSENBERG, ED BRISSON, SALADIN AHMED, TINI HOWARD,

JONATHAN HICKMAN, GREG PAK, DONNY CATES & JASON AARON

Art by HUMBERTO RAMOS, JIM CHEUNG AND MORE

Cover by PATRICK GLEASON

ONE WILL UNITE THEM!

A mysterious murder brings together the heroes of the Marvel Universe in the search for a killer – but no one can imagine where the trail will lead, or how it will affect everything in 2020 and beyond! Who is the victim and who is the assailant?

The closing chapter to MARVEL's 80th year, which will connect the dots of everything that happened in 2019 and propel the narrative into the year that is to come! Featuring the Avengers, the Fantastic Four, the X-Men, the Guardians of the Galaxy, Daredevil, Spider-Man, the Champions, the Agents of Atlas, Valkyrie, the Immortal Hulk, Jessica Jones, Venom, Ghost Rider, the Masked Raider and more!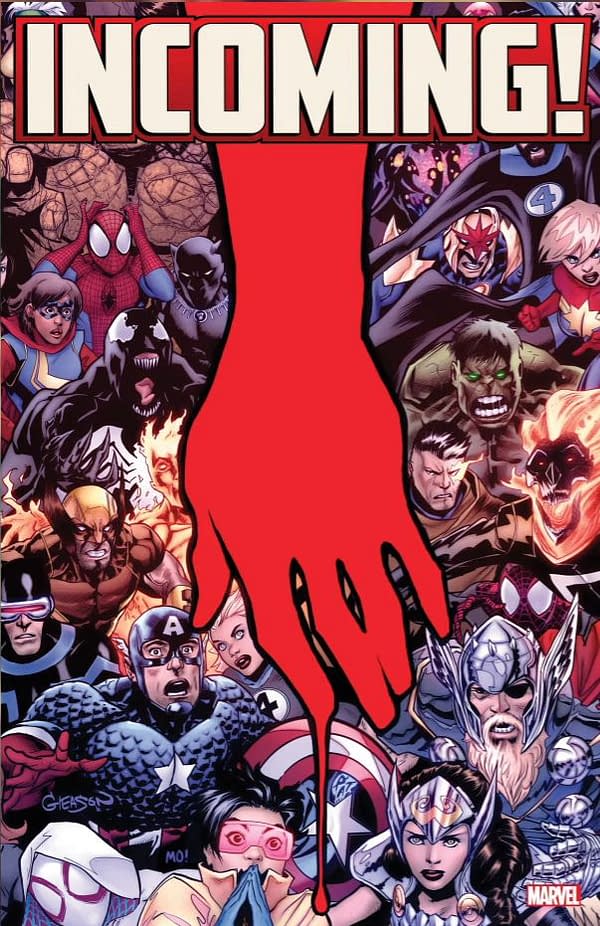 Here are previous teases… from the Avengers side of the fence.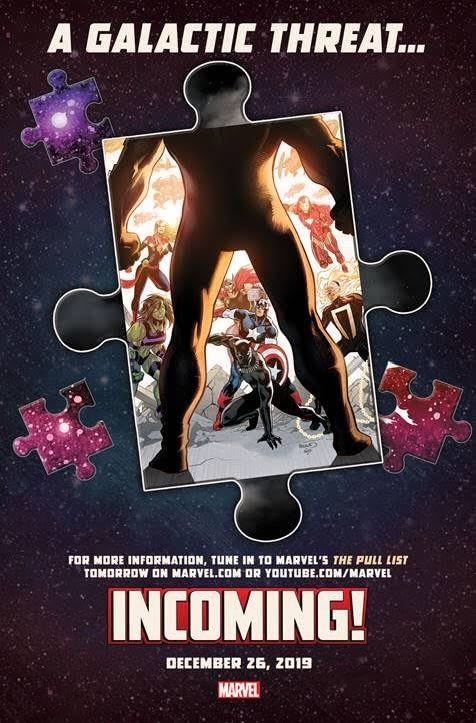 The rest will be pulled out tomorrow on Marvel's Pull List video…
Another day, another part of Marvel's Incoming puzzle, their big new Point One-style anthology for December 26th, leading into whatever it is Marvel has planned for 2020. And this has the Champions clustered around a TV screen featured what appears to be a politician at a podium making the sign of… well what? Middle and ring fingers together? A Reverse Spock? Any ideas?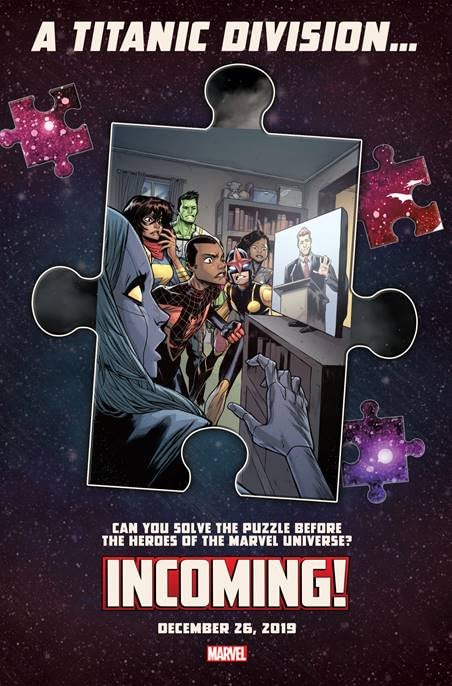 They join Professor X, Apocalypse and Magneto, straight from House Of X and Powers Of X…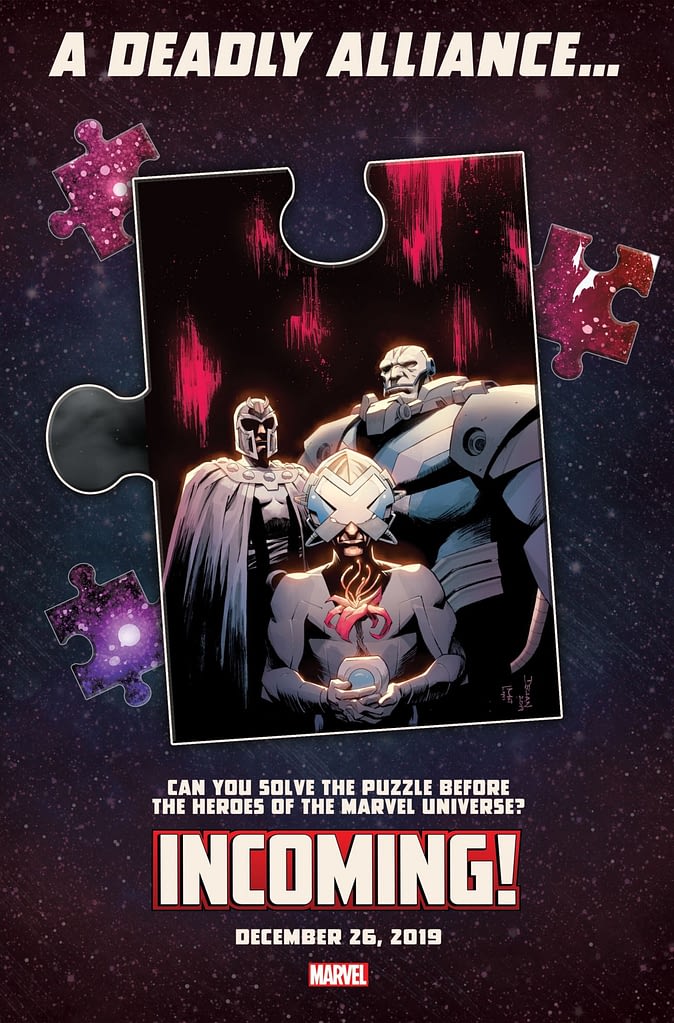 To be added to 2-Faced and the Masked Raider…
A big whodunnit for the Fantastic Four, Iron Man, Black Panther, Captain Marvel and Valkyrie…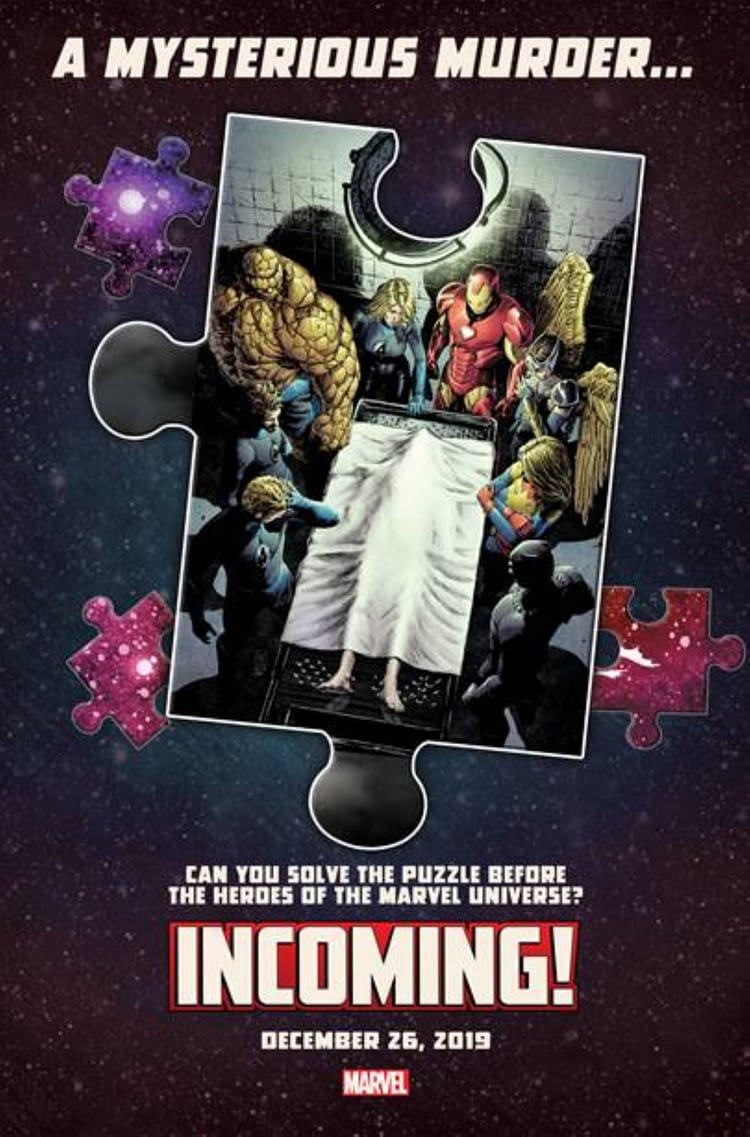 …and a cosmic battle for unity with Hulking and the Kree/Skrull Empire…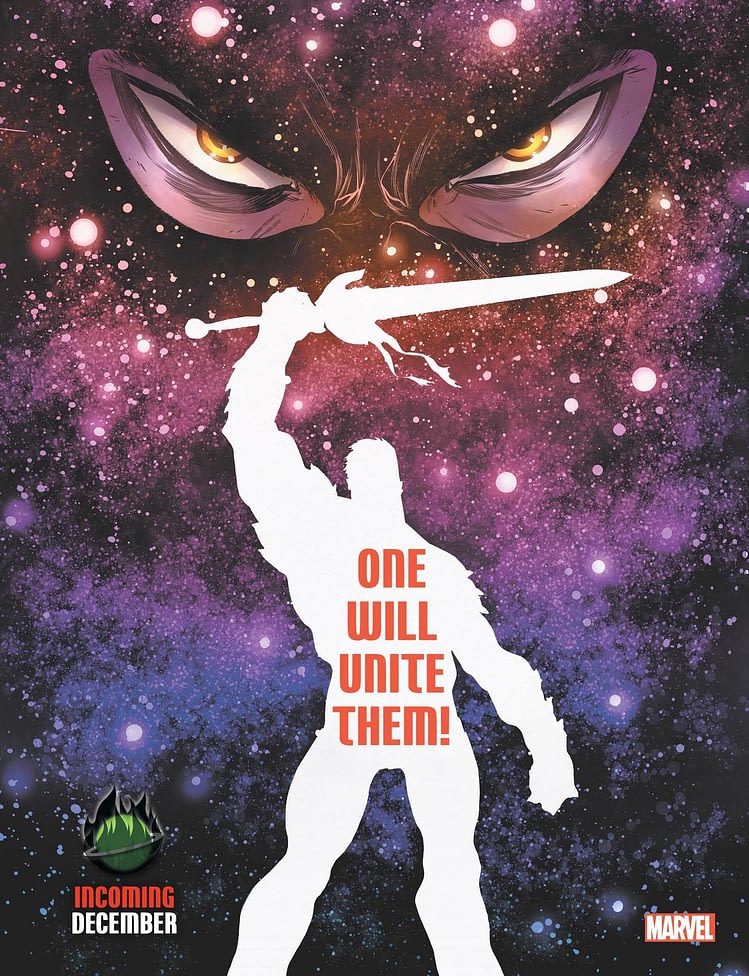 This was revealed amongst other titles in Marvel's Pull List vlog, presented by hosts Ryan "Agent M" Penagos and Tucker Markus, THE PULL LIST sheds light on some of the most highly-anticipated Marvel comics news, sharing details on Incoming #1, an sprawling one-shot that will shape the Marvel Universe for the year to come, and Guardians of the Galaxy #12, the exciting conclusion to Donny Cate's legendary cosmic run, as well as first looks at new series Dr. Strange #1, Revenge of the Cosmic Ghost Rider #1, Marvel's Avengers: Iron Man #1, and Spider-Ham #1!