Marvel Comics February 2020 Solicitations – Force Works to Dark Agnes, Darth Vader to Wolverine, Frankensteined
Marvel Comics will announce their full February 2020 solicitations this week, but as ever, we just can't wait, so have Frankensteined a few of them together, nice and early. Did we miss any? Let us know in the comments and we will add them:
Force Works 2020 #1. Machine Man 2020 #1. Iron Man 2020 #2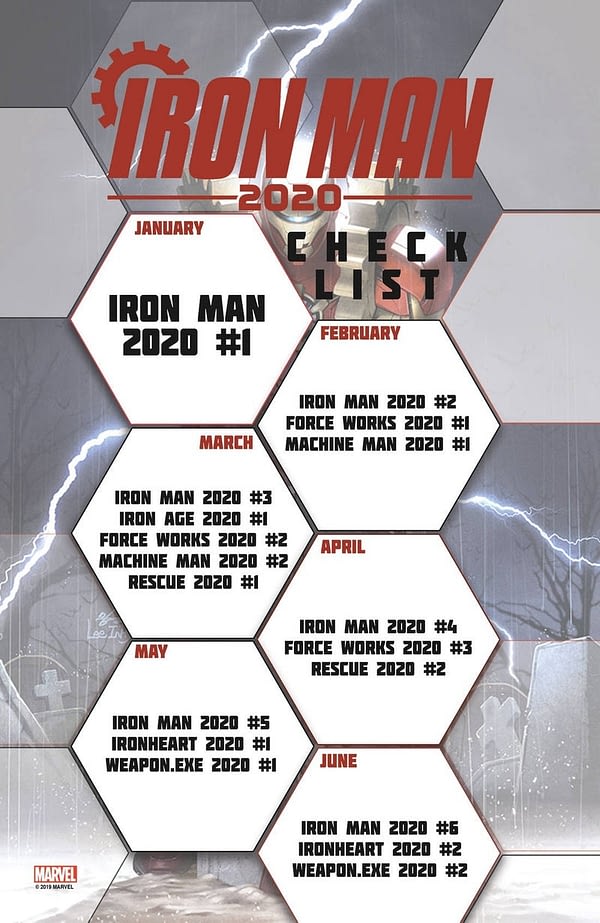 DARTH VADER #1 written by Greg Pak, drawn by Raffaele Ienco, and cover artist InHyuk Lee
"Join me, and together, we can rule the galaxy as father and son!" In the shattering climax of The Empire Strikes Back, Darth Vader infamously reveals his true relationship to Luke Skywalker and invites his son to rule the galaxy at his side. But Luke refuses—plunging into the abyss beneath Cloud City rather than turning to the Dark Side. We all remember Luke's utter horror in this life-altering moment. But what about Vader? In this new epic chapter in the Darth Vader saga, the dark lord grapples with Luke's unthinkable refusal and embarks on a bloody mission of rage-filled revenge against everything and everyone who had a hand in hiding and corrupting his only son. But even as he uncovers the secrets of Luke's origins, Vader must face shocking new challenges from his own dark past.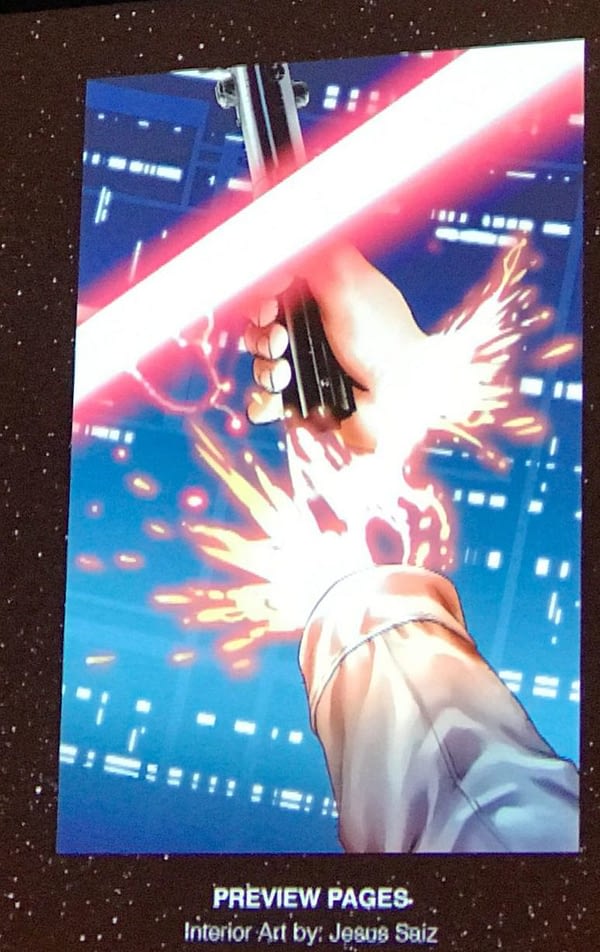 Giant-Sized X-Men: Jean Grey & Emma Frost #1 written by Jonathan Hickman and drawn by War Of The Realms' Russell Dauterman.
The new mutant nation of Krakoa is the place for fresh starts, and Jean and Emma, known for their fierce rivalry, will unite to rescue Storm from danger.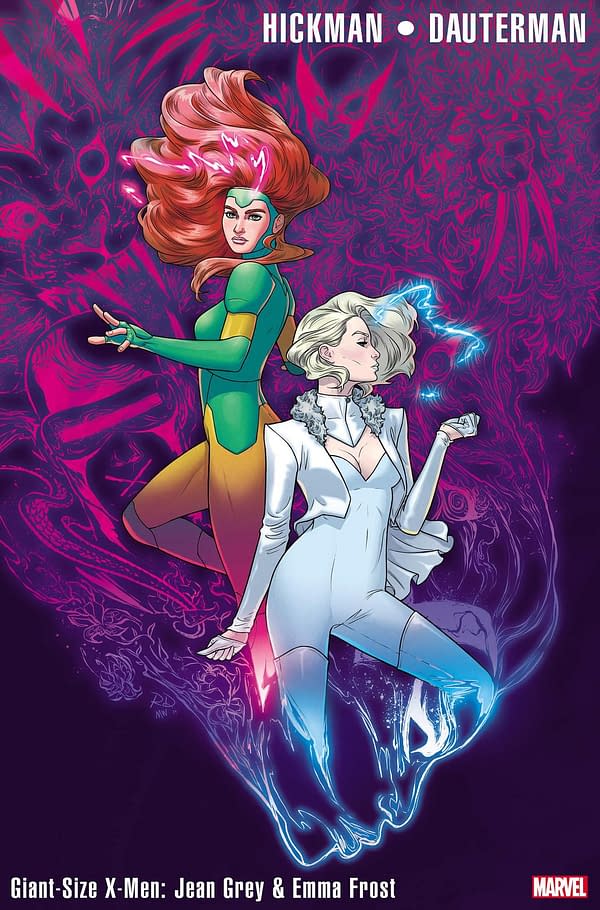 NEBULA #1, written by Vita Ayala with art by Claire Roe and a cover by Jen Bartel,
In NEBULA, the daughter of Thanos and sister of Gamora is getting her time in the spotlight — and she has her eye on a very secret device. But will one of the galaxy's most notorious bounty hunters get to it first? Marvel fans know that Nebula rarely lets anyone get in her way…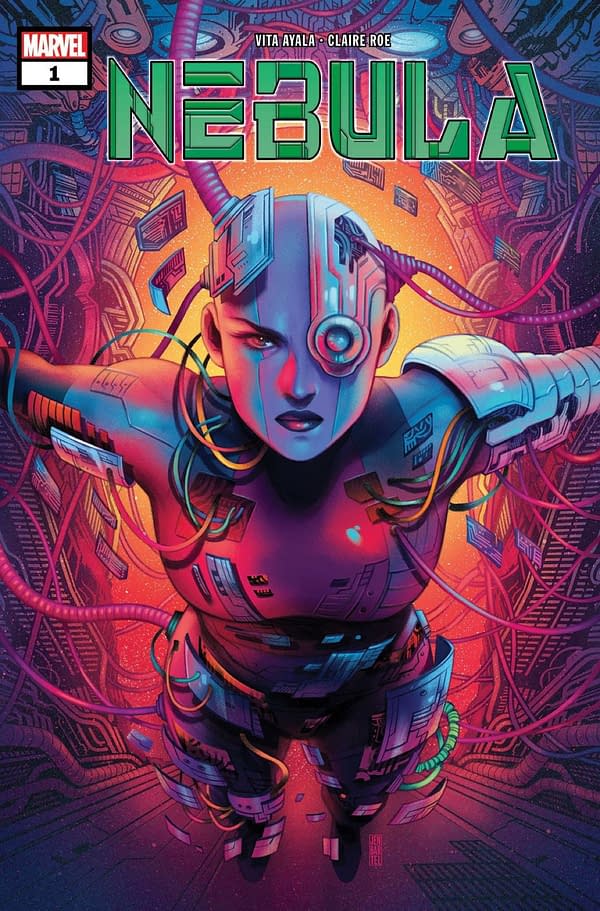 Gwen Stacy #1 written by Christos Gage With Art By Todd Nauck And Cover By Adam Hughes
Gwen and Peter may not have met until AMAZING SPIDER-MAN #31, but that doesn't mean Gwen's life began on that page. Learn the never-before told origin of Gwen Stacy, top of her class, daughter of the Police Captain and, as her friend Harry Osborn calls her, "The Beauty Queen of Standard High." But she's way more that you even know! Gwen's got a science brain, a nose for trouble and a no-quit attitude that always gets her in trouble. In the early Marvel Universe, that's a recipe for disaster. Don't miss Gwen, Captain Stacy, Harry and Norman Osborn, Crimemaster, Wilson Fisk, Jean DeWolff, Yuri Wantanabe and even Spider-Man!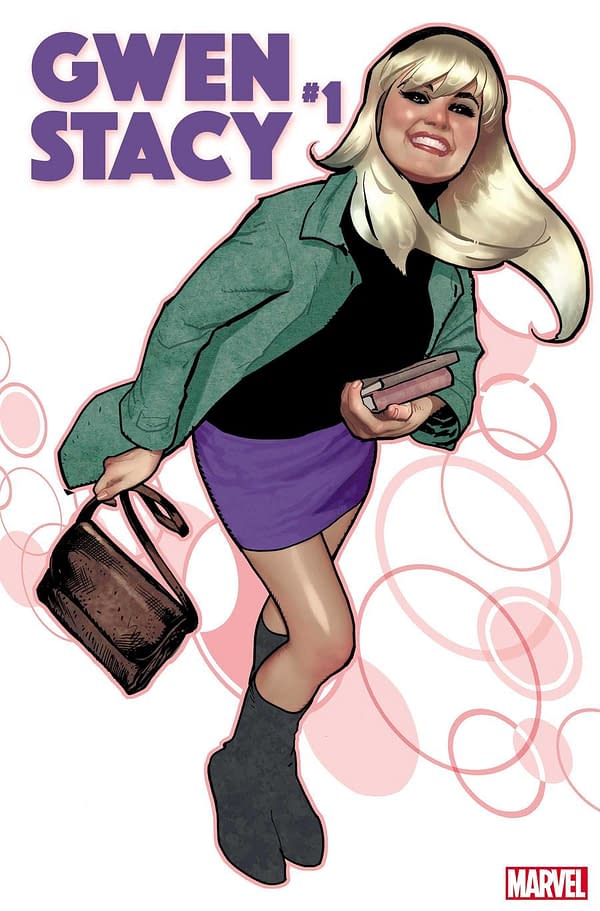 Falcon/Winter Soldier #1 written by Derek Landy With Art By Federico Vicentini And Cover By Dan Mora
An office of dead government agents. A gifted new killer. And two ex-Captain Americas… When a dramatic attempt on the life of Bucky Barnes reunites him with Sam Wilson, the two old friends are plunged headlong into a race to uncover the new leader of Hydra before a mass casualty event announces the terror group's resurgence to the world. The clock is ticking.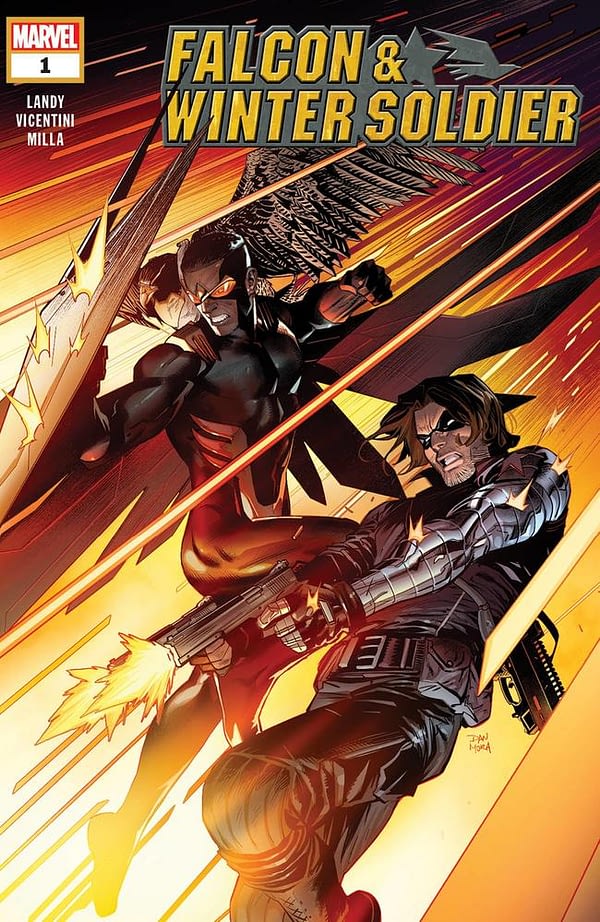 X-Men/Fantastic Four #1 Written By Chip Zdarsky With Art And Cover By Terry Dodson
Every known mutant lives on Krakoa…except for one. And now it's time for Franklin Richards to come home. Spinning out of the now-classic scene from HOUSE OF X #1, we get the first big touch-point between what's been going on in the X-titles and the rest of the Marvel Universe with this new limited series…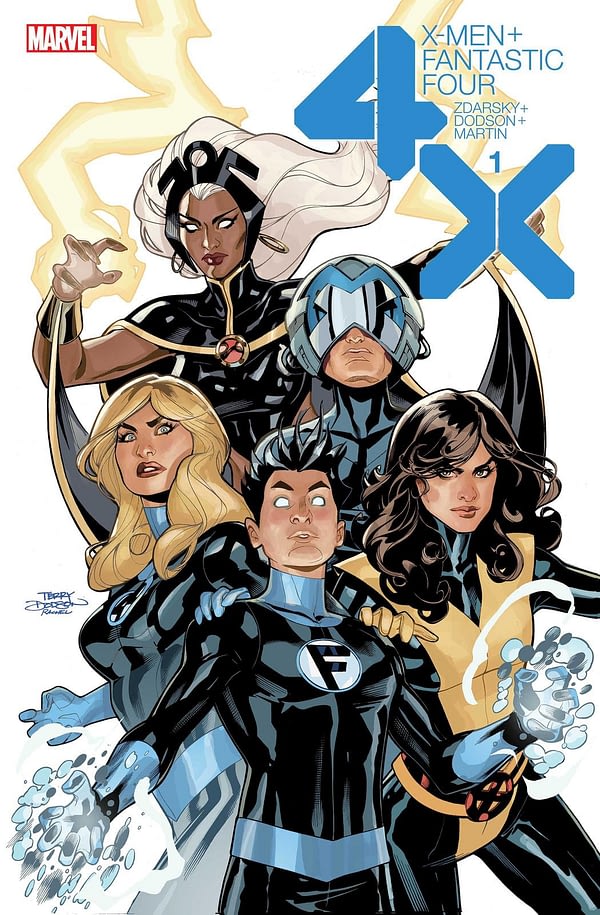 Savage Avengers #0 written by Gerry Duggan drawn by Greg Smallwood, and reprints of Chris Claremont and John Romita Jr.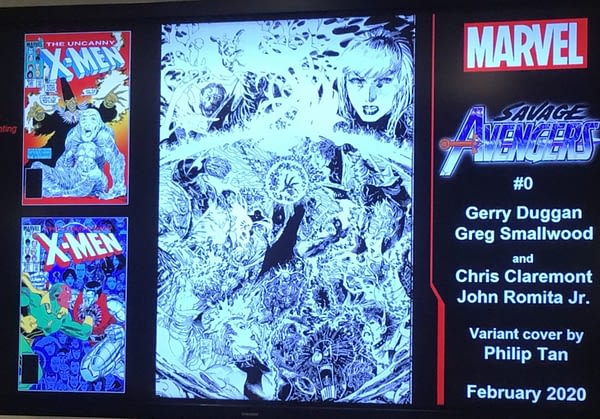 Conan The Barbarian #13 written by Jim Zub with art by Rogê Antônio and cover by E.M. Gist
Conan finds himself in the mystical Uttara Kuru, further on the eastern border than the young barbarian has ever traveled. And with the new city comes new dangers. Unfamiliar with the language, Conan inadvertently agrees to be the latest entrant to the Great Crucible. The people of the city support their foreign champion…but what deadly traps does the Crucible hold, and what will Conan sacrifice to overcome his ordeal? Conan begins an all-new journey in CONAN THE BARBARIAN #13!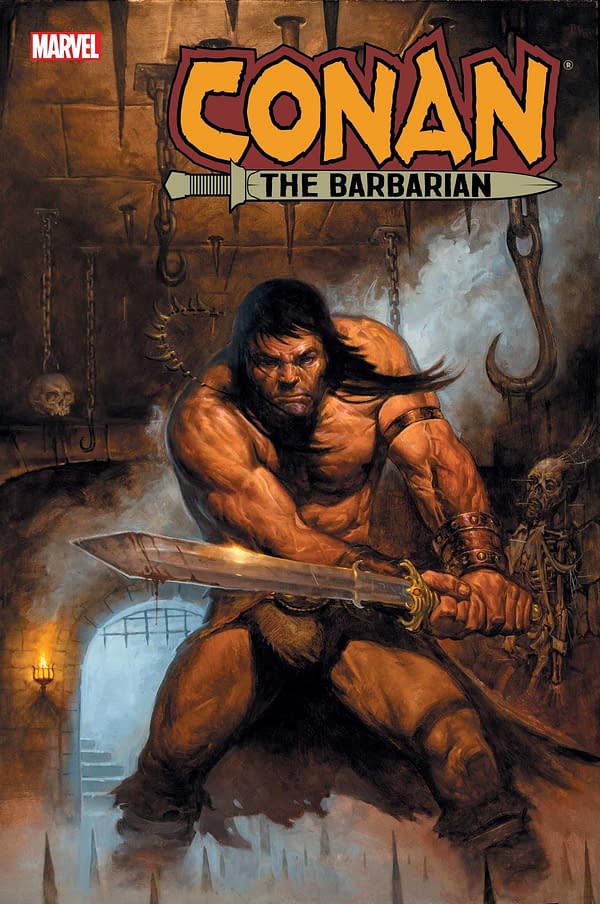 Dark Agnes, written by Becky Cloonan and drawn by Luca Pizzari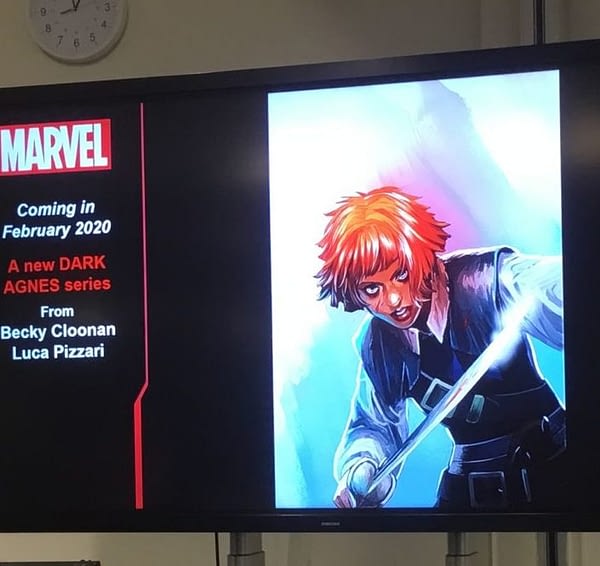 Conan: Battle For The Serpent Crown written by Saladin Ahmed, drawn by Luke Ross and coloured by Guru-eFX.
Ant-Man #1 written by Zeb Wells with art by Dylan Burnett and cover by Eduard Petrovich
The series will open with Scott Lang down on his luck and desperate for adventure until he's looped in for a job only he can accomplish. What begins as a seemingly unheroic task for local beekeepers rapidly escalates into a conspiracy that could threaten the Earth! Throughout this journey, Ant-Man will not only have to prove himself as a hero, but as a parent to his daughter Cassie Lang as well. A Super Hero herself, Cassie will be joining her dad as Stinger as the father/daughter duo embark on this bug-filled quest together, along with many of your other favorite Marvel Super Heroes!
Wolverine #1 written by Benjamin Percy with art and cover by Adam Kubert
Jonathan Hickman's bold new era for mutantkind in this all-new series starring Wolverine and his X-Men companions. Writer Benjamin Percy and legendary artist Adam Kubert bring the best there is to his new home in WOLVERINE #1.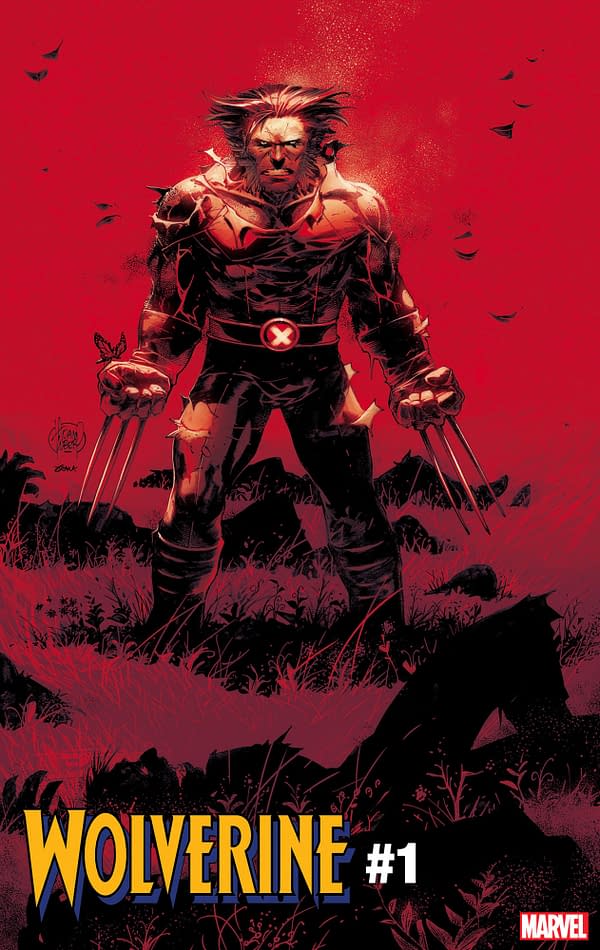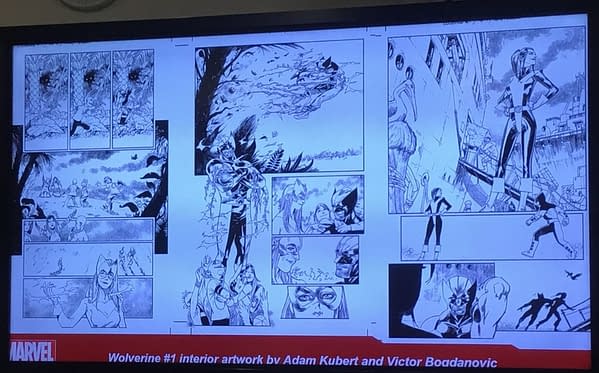 DAWN OF X VOL. 1 TPB
Written by JONATHAN HICKMAN, BENJAMIN PERCY, GERRY DUGGAN, TINI HOWARD, BRYAN HILL & ED BRISSON. Penciled by LEINIL FRANCIS YU, JOSHUA CASSARA, MATTEO LOLLI, MARCUS TO, SZYMON KUDRANSKI & ROD REIS Cover by TBA
Get in on the ground floor of the Dawn of X! Jonathan Hickman rewrites all the rules and reinvents the X-Men universe for a new and exciting era! Hickman himself helms the adventures of a powerhouse team of X-MEN in a world of fresh possibilities — and co-writes the reunited NEW MUTANTS on a cosmic quest to find their missing friend! And more of the industry's best and brightest talents take on uncanny X-squads! X-FORCE — the CIA of the mutant world, one half intelligence, the other half special ops! Captain Kate Pryde and her MARAUDERS of the high seas! A new Captain Britain leads EXCALIBUR — made up of Rogue, Gambit, Rictor, Jubilee…and Apocalypse! But who are the FALLEN ANGELS? Collecting X-MEN (2019) #1, X-FORCE (2019) #1, MARAUDERS #1, EXCALIBUR (2019) #1, FALLEN ANGELS (2019) #1 and NEW MUTANTS (2019) #1. 280 PGS./Rated T+ …$24.99
And questionable… X-Corp as part of the Dawn of X line, by Carmen Nunez Carnero.