Marvel Comics Second and Third Printings for September 11th
Marvel Comics is putting a burst of second and third printings out for September 11th, 2019.
Venom #17, Avengers #22, Fantastic Four #12, Immortal Hulk #22, Daredevil #9 and Agents Of Atlas #1 all get second printings. While Immortal Hulk #22 gets a third printing.
No visuals yet of course, though we ran a bunch the other day. Here's the cover to The Magnificent Ms Marvel #5 second printing highlighting her not-a-symbiote new costume.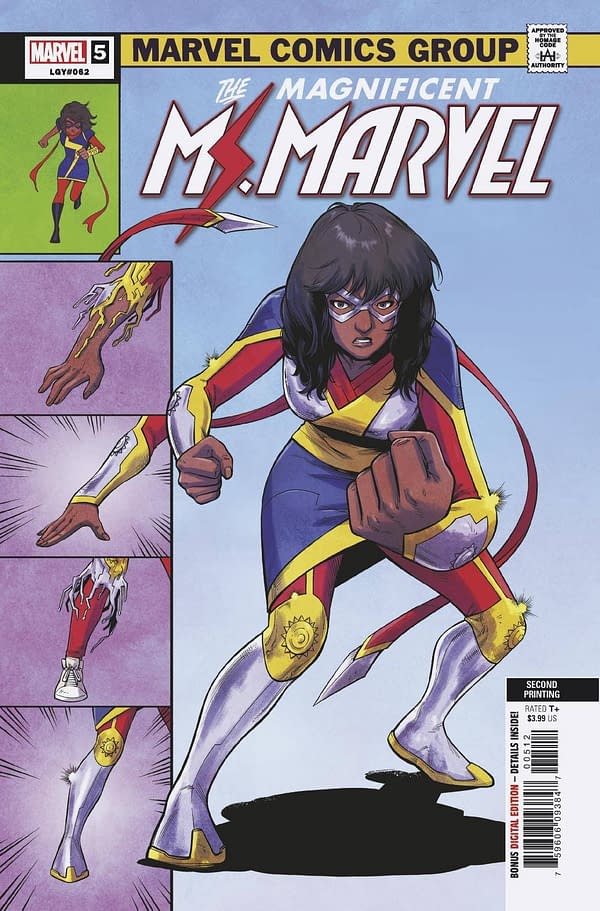 As well as the floppies, Marvel is also putting these collections back in print as well… which should beat back some of those high prices on Amazon.
Avengers Disassembled TPB
Avengers TPB Vol 01 Avengers World
Mighty Thor TPB Vol 02 Lords Of Midgard
Secret Wars TPB
Spider-Man Spider-Verse TPB Miles Morales
Spider-Man TPB Kraven's Last Hunt
Might I suggest Marvel do something similar with some of their Morbius The Living Vampire books? Just a suggestion…