Marvel Challenges Readers to Find Wolverine in the Backs of Certain Comics
Certain Marvel Comics titles starting in January will contain, at the end of their story, appearances of Wolverine, as he makes his return to the living and goes on the hunt. Seen in Marvel Legacy #1, escaped from his adamantium tomb and sporting an Infinity Gem… …he is also due to play a strong part in the upcoming Infinity event… …that will now be published alongside the release of the movie Avengers: Infinity War. Possibly part of Free Comic Book Day and possibly Jason Aaron and Esad Ribic working together on the title.
So what about Wolverine? Well, it appears readers will get to play a game of Where's Wolverine for a peek at the miniature Canadian. But they will give you a clue. A logo placed on the comic books in question. And a post-credits scene for Wolverine in each. And here are the comics in which he will appear.
CAPTAIN AMERICA #697 LEG WW
(W) Mark Waid (A/CA) Chris Samnee
HOME OF THE BRAVE PART Part 3
Kraven the Hunter has a new target – and it's Steve Rogers! Trapped in unfamiliar territory, stripped of his shield and on the run, Cap must find a way to evade Kraven long enough to save an innocent life – but this time, that might be impossible! And just wait until you see the final page…
Rated T+ In Shops: Jan 03, 2018
SRP: $3.99
MIGHTY THOR #703 LEG WW
(W) Jason Aaron (A/CA) Russell Dauterman
THE DEATH OF THE MIGHTY THOR Part 4
• The Mangog has come to Asgardia. But as every god assembles to meet him, there is one noticeable absence.
• Where is Thor? Where is Jane Foster?
• Without their mightiest hero, who among the Asgardians can face the wrath of a billion murdered beings–and survive?
Rated T+In Shops: Jan 17, 2018
SRP: $3.99
AMAZING SPIDER-MAN #794 LEG WW
(W) Dan Slott (A) Stuart Immonen (CA) Alex Ross
THREAT LEVEL RED Part 1
• NEARLY ONE YEAR AGO Spider-Man hurled the dangerous madman called Zodiac a full year into the future.
• IN THIS ISSUE Spidey catches up to him, and Zodiac's had a whole year to prepare for their rematch!
Rated T In Shops: Jan 24, 2018
SRP: $3.99
MARVEL TWO-IN-ONE #3 LEG WW
(W) Chip Zdarsky (A) Valerio Schiti (CA) Jim Cheung
THE FATE OF THE FOUR Part 3
• Flame off! Johnny Storm is losing his powers, but why?
• And who is the mysterious woman who says she can help?
• Plus: The MAD THINKER and DOOM square off over REED RICHARDS as "THE FATE OF THE FOUR" continues!
Rated TIn Shops: Feb 14, 2018
SRP: $3.99
AVENGERS #680 LEG WW
(W) Mark Waid, Al Ewing, Jim Zub (A) Aaron Kim Jacinto (CA) Mark Brooks
NO SURRENDER Part 6
Wonder Man and Beast team up in a desperate attempt to save Jarvis, while the Avengers reel from the crushing loss of one of their own.
Rated T+In Shops: Feb 14, 2018
SRP: $3.99
BLACK PANTHER #170 LEG WW
(W) Ta-Nehisi Coates (A) Leonard Kirk (CA) Phil Noto
KLAW STANDS SUPREME Part 5
FEATURING AN INTERVIEW WITH RYAN COOGLER, DIRECTOR OF MARVEL STUDIOS' BLACK PANTHER!
• With Storm back by his side, T'Challa finally confronts Ras the Exhorter, the mysterious villain summoning dark creatures to Wakanda.
• But what the Black Panther learns will shake all he believes. Who IS Ras The Exhorter? And what is his connection to T'Challa's old foes?
• And to celebrate the release of Marvel Studios' BLACK PANTHER movie, this issue includes an exclusive interview with the film's director, Ryan Coogler, and Ta-Nehisi Coates!
Rated T In Shops: Feb 28, 2018
SRP: $3.99
And Incredible Hulk #714, X-Men Red #2 and Invincible Iron Man #598 to follow in March.
Saym, rememeber when Pandora appeared in every first issue of the New 52 as if she was actually someone meaningful before eventually being pushed to one side and killed by Dr Manhattan?
Yeah, me too.
---
---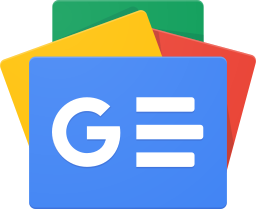 Stay up-to-date and support the site by following Bleeding Cool on Google News today!