Archie has been doing all-ages/kids versions of Marvel characters in digest format for supermarkets. IDW has been doing kids Star Wars comics. It looks like Marvel may be stepping up a little, with a new series starting in April 2018: Marvel Super Hero Adventures. Spider-Man will team up with more kid-friendly versions of Marvel's superhero lineup. Written by Jim McCann and illustrated by Dario Brizuela.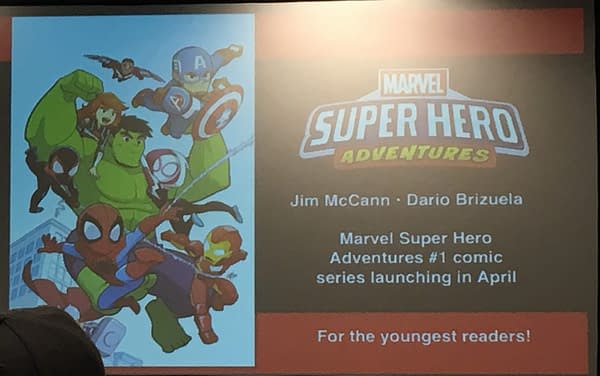 This is all coming out of Marvel's adjunct to Diamond's Retailer Breakfast ahead of New York Comic Con, happening today. You can catch up with any other Retailer Breakfast announcements here.
Enjoyed this article? Share it!