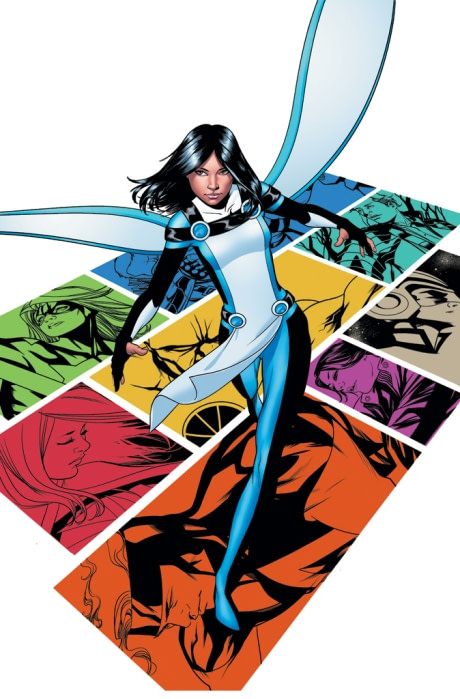 Straight from CBC in Canada, our second look, and our first naming, of Equinox, the new Cree member of the new Justice League, based in Canada, in Justice League United.
Created by Jeff Lemire, here are his sketches for the character.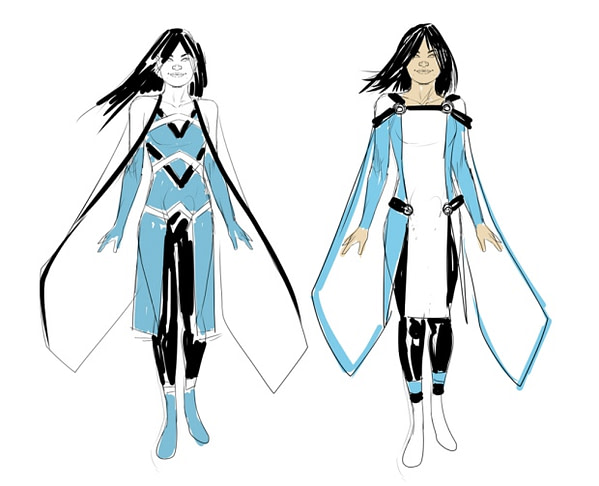 He has also done his research and taken advice,
Multiple research trips north proved illuminating and rewarding for Lemire. He spent time in grade school classrooms, soaked up the local scene (including an abandoned NORAD base and trap-line visits) in Moosonee and Moose Factory and got feedback on his ideas from residents.

Moose Factory musician and comic fan Nathan Cheechoo, for instance, advised Lemire to "take away all that stereotypical imagery and get down to basic principles" in his depictions.

"I don't walk around with beads and fringe and feathers and a loincloth. And that was something I wanted to bring to Jeff," he said.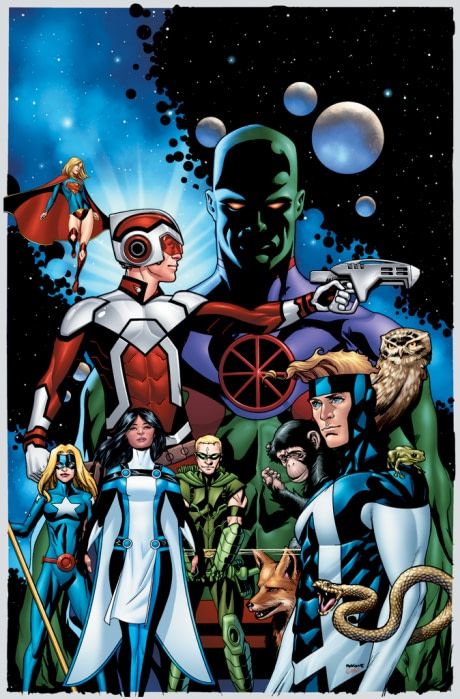 He's also keen to check his privilege,
Whether Equinox becomes an enduring character in the DC universe remains to be seen, admitted Lemire, who also said he is cognizant of potential controversy as "a white guy from Toronto" trying to tell a native-inspired story.

However, he said, "If I end up going [north] a few times and teaching kids how to draw or about comics, and 10 years from now some kid from James Bay ends up writing or drawing [his or her] own comics, then none of that other stuff will matter because the project was worth it."
Equinox also appears to have a code-word…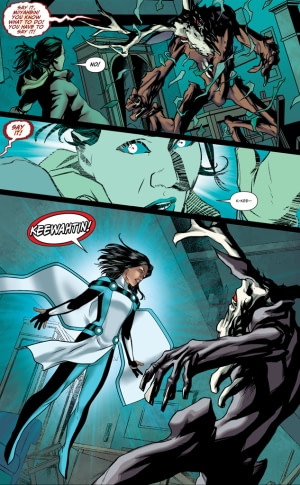 Keewahtin! Which appears to be an avenue in Minnesota.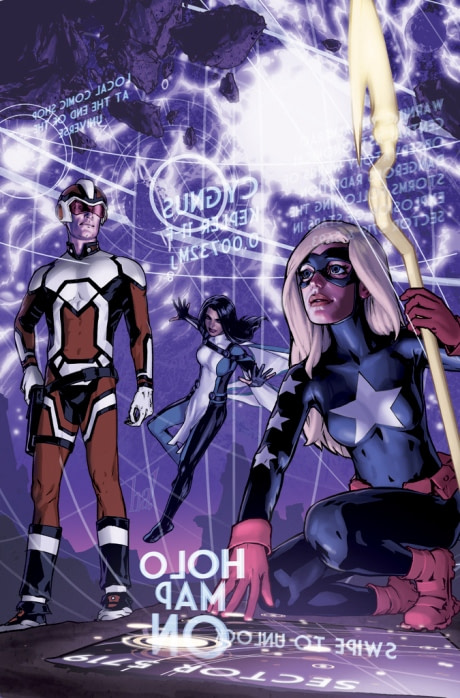 Discover more on The National, tonight on CBC Canada. ANd if anyone knows a way to watch it from the UK, please let me know…
UPDATE: I am told…
The National is CBC's nightly news show, and it premieres at 9 pm eastern standard time. At some point after that, the episode for March 28 will be available online at:

http://www.cbc.ca/player/Shows/Shows/The+National/

So it should be ready for you to watch when you get up tomorrow morning in England. I suspect a "soft" news story like comics will be placed in the second half of the show.