Melksham! Comic Con – It Even Reads Like A Comic Book Sound Effect
Hayley Soencer writes;
Last year saw the launch of Melksham Comic Con. What's a Melksham? Yeah, I'd probably ask that too if I didn't live here.
Melksham is a small market town in the heart of Wiltshire in the South-West of the UK. In May 2011, I opened the town's first comic book store, KomiX. We've got a great customer base, and bring in a lot of people from surrounding towns that don't have time to travel out to bigger stores that are further away.
After talking with my customers and friends, ideas and plans started coming together for a small convention in town. It pretty much snowballed, and we ended up, over the course of six months, setting up a not-for-profit convention with the help of local government funding. Guests included Paul Cornell, Sonia Leong, John Watson, Mike Collins and Barry Kitson. A mix of indie and small press, some local businesses and actors from Sci-Fi movies completed the day.
On Saturday 26th May 2012, Melksham Comic Con opened its doors.
The final attendee count was overwhelming, with the hall packed out all day and positive feedback rolling in before we'd even closed the doors, even exhibitors asking to book for next year before packing up from this one!
For this year's event, we're still not-for-profit, our planning team has increased by ten people, all of whom are volunteers, finding time around their jobs and catching up on comic books and TV shows – and we're alone on the financial front. The funding we received last year was for start-ups or one-off projects. So we've got to raise the money ourselves to make this happen.
We're already fully booked – 11 guests, including Kieron Gillen, Simon Spurrier, Andy Wildman, Simon Furman and Lee Townsend to name just a few, and all our retailer, indie and small press stands have been reserved – six months in advance. The pressure is on.
Money comes in from exhibitor booking and ticket sales, but this doesn't really come in until after the event. We've decided to use Kickstarter to help raise the vital funds needed to cover the cost of putting on such a convention – we have an awesome team of volunteers whose skills and expertise are used before we outsource and jobs – and that's where the modest goal of £3,500 comes in.
We've had some incredible offers for pledge rewards, including sketches and prints from Mike Collins and Lee Townsend who'll be attending in August, as well as replica Bat-cowls, tickets to the convention, exclusive art prints, and even a life-size cardboard cutout of yourself!
Check out our Kickstarter page, and campaign video for more information, and if you can pledge anything at all, it would be pretty cool of you. If you can't pledge, we totally understand, but if you can let others know about what we're trying to achieve, it all helps get us that little bit closer.
The campaign ends on 14th March. We've got 19 days left.
http://www.kickstarter.com/projects/komix/melksham-comic-con-2013
---
---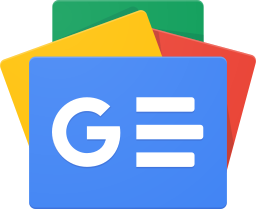 Stay up-to-date and support the site by following Bleeding Cool on Google News today!