When Mike S Miller Successfully Slipped Religious Messages Into Wolverine
Wolverine #144 was a comic published by Marvel in 1999, written by Image Comics founder Erik Larsen and current Image Comics publisher Eric Stephenson. It was guest-pencilled by Mike Miller and inked by Vince Russell. It was edited by Mark Powers – and this is what he let slip through.
We mentioned Joe Harris' comments about Miller and his editor having to place word balloons and captions on top of the art to hide pro-Christian and anti-evolution messages that Miller would place in artwork. But it seems some creative and editorial teams were less fussy.
Take these panels in Wolverine #144.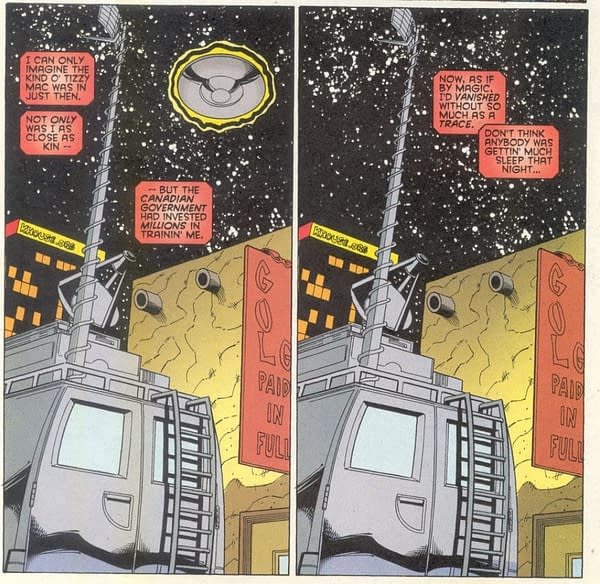 There is a URL on the top of the building,… let's zoom in.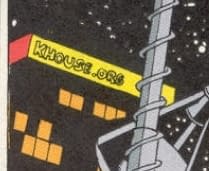 KHOUSE.ORG – the URL for Koinonia House, a conservative Christian website founded by the late Chuck Missler who passed away last year. Missler was a author, evangelical Christian, Bible teacher, engineer, former businessman and founder of the Koinonia House ministry based in Coeur d'Alene, Idaho.
And the club sign shown gets a better look elsewhere.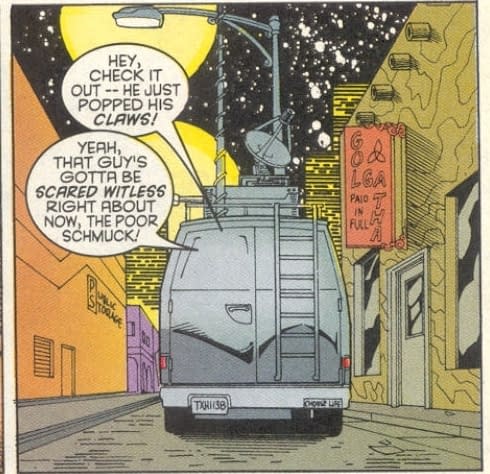 Golgatha, Paid In Full – a reference to the place where Jesus was crucified, from the Greek, as well as the final word of Jesus, from the Greek tetelestai, often ranslated as "it is finished," but also used on ancient bills in the fashion that "paid in full" is stamped on bills today.
Oh and the following page?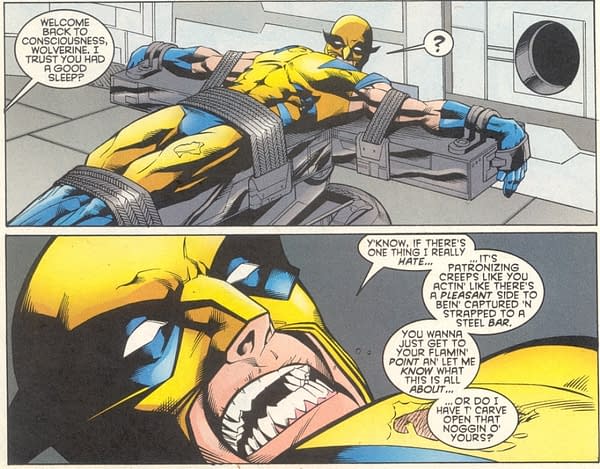 Wolverine is crucified. Some references are hidden, some seem to be a bit more on the nose…
UPDATE: In response, Mike Miller has posted,
UPDATE 2: Second Coming author, Mark Russell joins in.
And BC commenters notice a Choose Life sign on the van.
So what do you think?