Millar, Scalera, and Chaykin Make Space Bandits for Netflix with 75 Cent Variant
Netflix has announced the latest Millarworld comic book/film adaptation project, Space Bandits, by writer Mark Millar and artist Matteo Scalera, with a first issue variant cover by Howard Chaykin. Millar describes the project as "a female Butch Cassidy and the Sundance Kid set in space with a massive and exciting cast of characters." Image Comics will publish the comic, with the first issue hitting stores on July 3rd, according to a report from Deadline.
Here is Chaykin's cover for Space Bandits #1, a limited edition "Legends Cover Edition" which will retail for just 75 cents, apparently Millar's latest gimmick for inflating sales. The regular cover version will cost $3.99.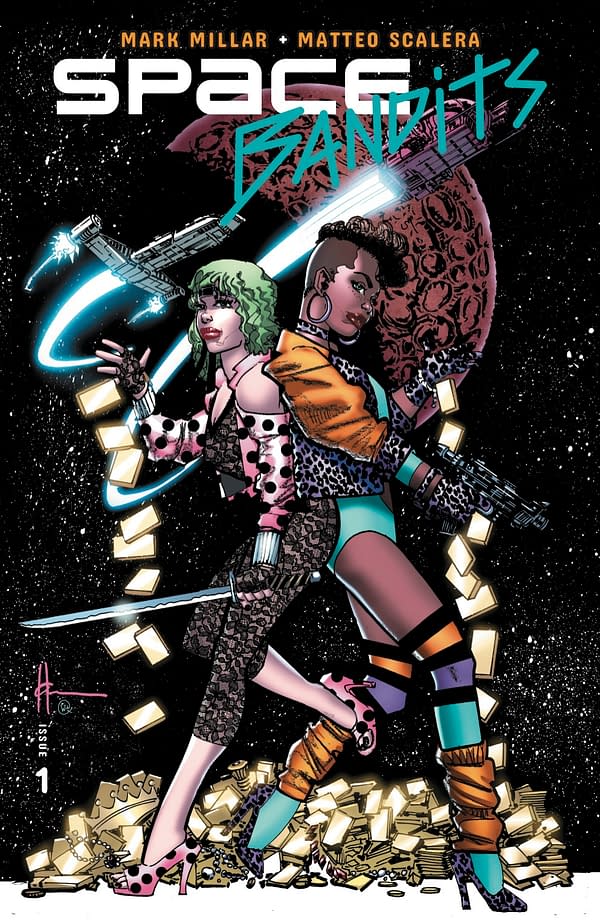 And here, posted with no additional commentary whatsoever, is the cover for Oh S#!t It's Kim & Kim #1.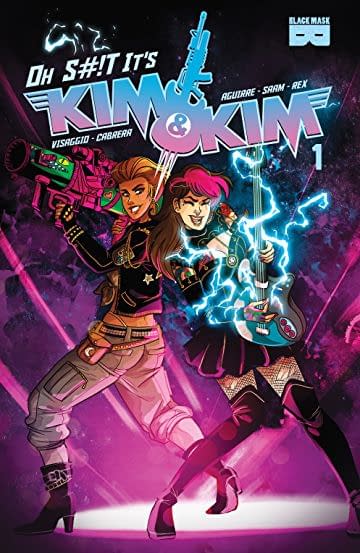 But Millar's Space Bandits differs from Kim & Kim in key ways, such as the fact that none of its characters are named Kim. Instead, the two leads are named Thena Khole and Cody Blue, who seek revenge after their space pirate crews become mutinous.
Said Millar of the project:
I love writing female-led stories in everything from Reborn to Empress to Hit-Girl to Jupiter's Legacy and, of course, our recent Magic Order at Netflix. I also love writing big, fun sci-fi things. In a world with a billion superhero properties and gloomy, rain-soaked dystopian sci-fi, there's a gap in the market for sci-fi that's upbeat and fun and I wanted to combine all this into a big, high-octane story. I've been working on this as a property for Netflix since last summer and now I'm being joined by the brilliant Matteo Scalera for the comic-book translation of this story. The guy's a genius and I've followed him for years. Having him draw this is like someone you've always had a crush on going out on a date with you. He's just amazing.
Here's the issue's regular cover by Scalera: