DC Comics Reveals a New Muslim Superhero, Night Pilot
There haven't been that many Muslim superhero characters created by the Big Two that have stepped outside the stereotypes.
Nightrunner created by David Hine and Kyle Higgins in Detective Comics Annual #12, was a French citizen of Algerian origin and part of the Batman Inc project as the Batman of Paris. But he fell foul of the New 52 reboot and hasn't been seen since. Though that reboot gave DC Comics the new character Simon Baz, Green Lantern created by Geoff Johns and Doug Mahnke in 2012 and who has now joined the Justice League.
And it's through Simon that we meet Night Pilot. With a flashback in today's Green Lanterns #41.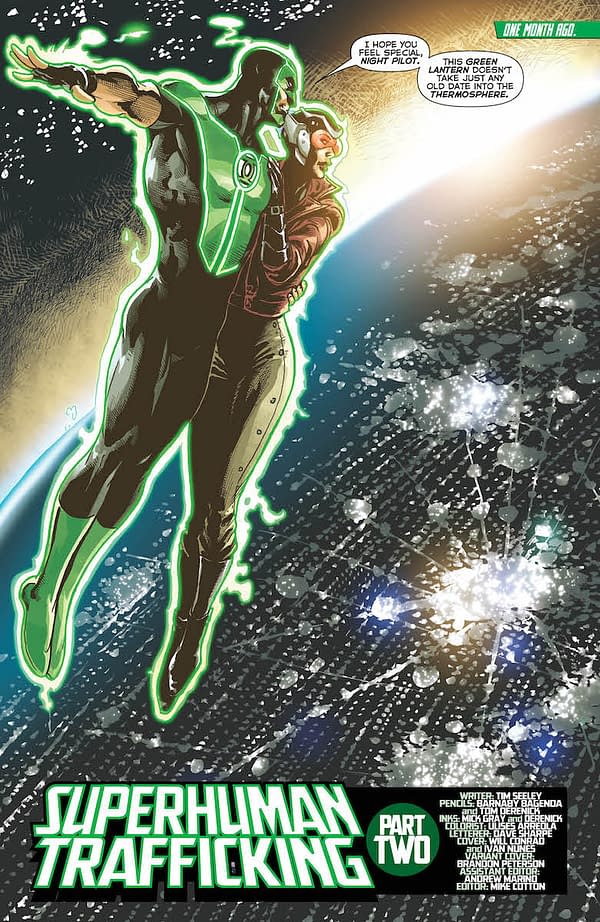 And learning of their common religious connection, discovered on the superhero dating app, Caper. Can fly, can fly fast and a Muslim. And someone who might get Simon, rocking her Jonni Future-style headset.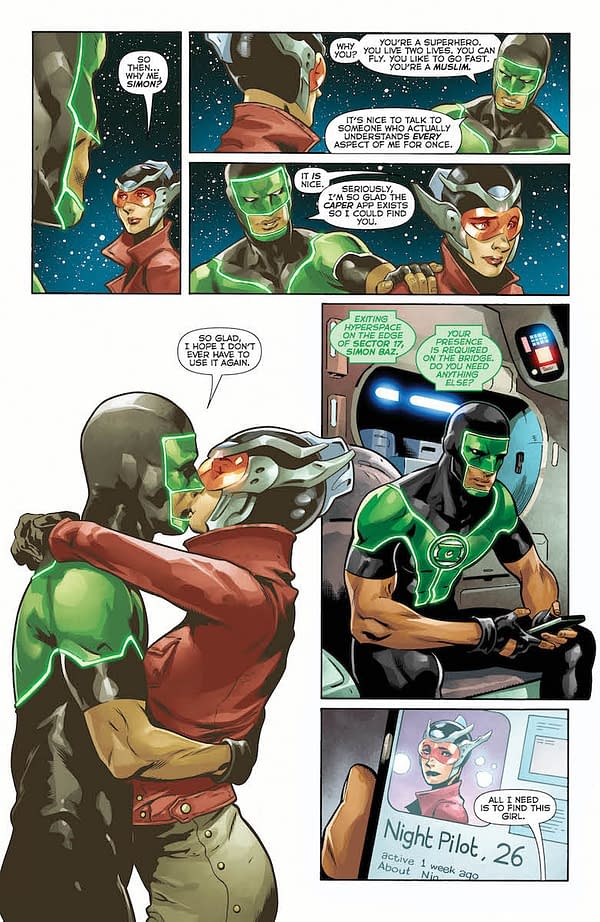 And now, Simon Baz is trying to rescue here – and many other superheroes on Caper who were captured by an intergalactic force for swiping right.
Speculators may note that we had met Night Pilot before, in Green Lanterns #35, though we didn't know she was Muslim. It seemed their date a month ago went rather well.
But Night Pilot didn't want to take it further…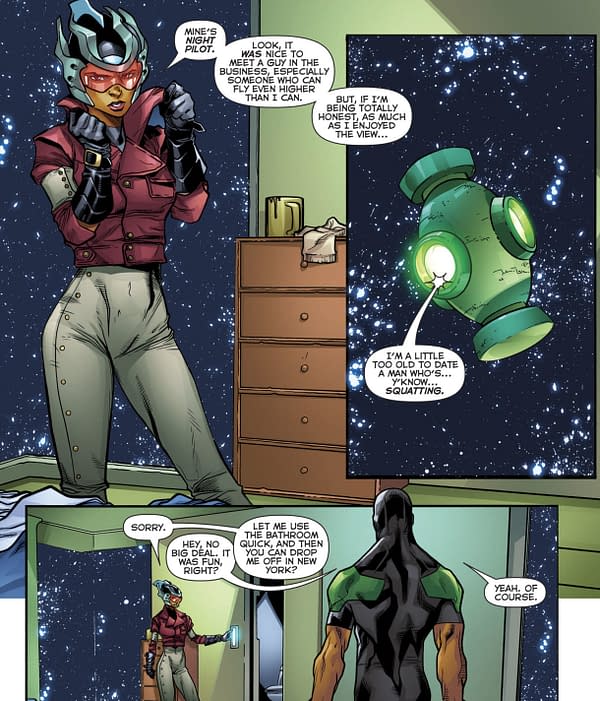 But that was before she went missing.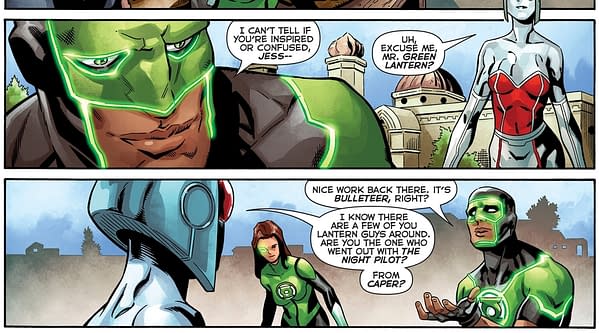 Was captured.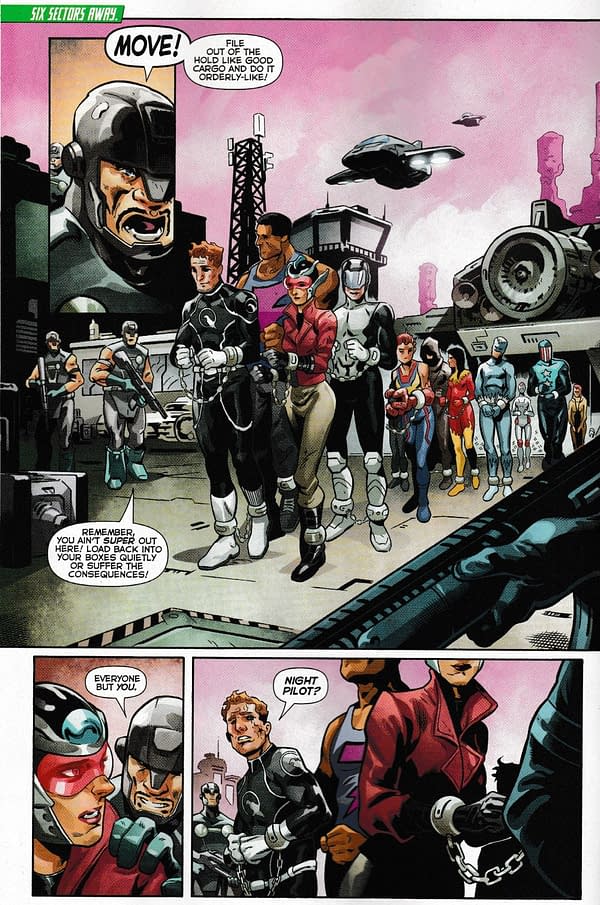 Here they come to save the day…
GREEN LANTERNS #41
(W) Tim Seeley (A) Barnaby Bagenda (CA) Will Conrad
"INHUMAN TRAFFICKING" part two! Green Lanterns Simon Baz and Jessica Cruz travel to the planet called Hellhole. Searching for the evil architects behind a criminal ring trading in superheroes, an all-out brawl sees the Lanterns forced to team with one of the Omega Men!In Shops: Feb 21, 2018
SRP: $2.99