Posted in: Comics, Review, Valiant | Tagged: Andrew Dalhouse, christos gage, juan jose ryp, Ninja-K, superheroes, valiant entertainment
---
Ninja-K #4 (Late) Review: Character Insight and an Awesome Cast Addition
Ninja-K pays a visit to the retired Ninja-G. She is suspicious at first, as she went to a lot of trouble to get off the radar. After some convincing, she reveals what she knows about MI-6's Acclimation Bureau. In doing so, we get an extended look at Ninja-G's own history with the MI-6, her personal life, and what led her to her current life. She also explains how she has personally dealt with the MI-6's duplicity.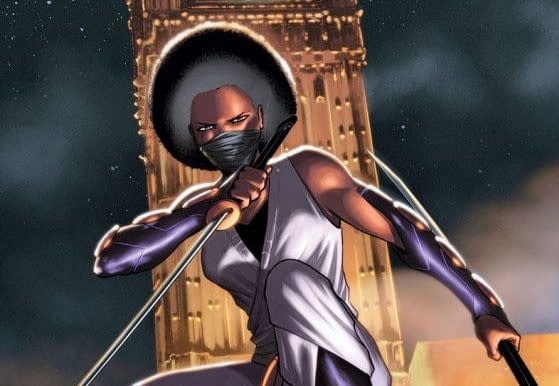 Ninja-K #4 gives us more of an emotional reflection on what the MI-6 has done to its ninja agents as opposed to the more expository and fact-based presentation of last issue. While we definitely got a look at how Ninja-C feels about the Acclimation Bureau, we didn't really get K's reaction as we do this issue.
Also, Ninja-G is a fantastic character. While there is some of the stink of "strong female characters need to be extra-tried to make them believable" in her backstory, there is still something viscerally awesome about a black woman making it through a 1970's British government agency to be their top agent. She's a damn fighter too, which is how she survived it at all. Plus, some of her plot twists are gratifying.
Going back to Ninja-K, his small moments of emotional vulnerability really allow you to connect more to this smug and closed-off protagonist in a new way. This comic has a few small but really good moments in it.
Also, the back-up story with Ninja-A has a creative finale to it with this installment.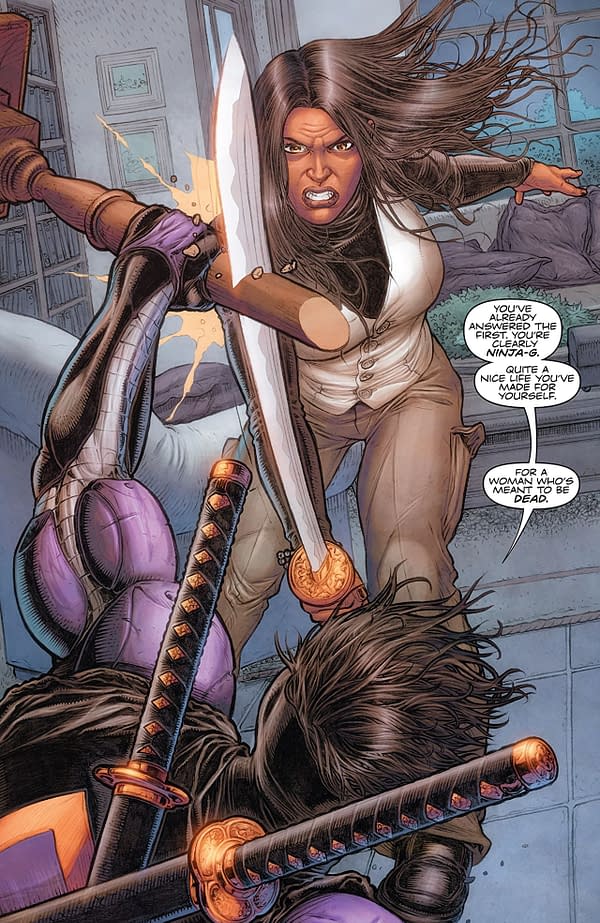 Juan Jose Ryp's art is a little more cartoonish than what I've become accustomed to with this series. However, Ryp's work is still pretty good. It's reminiscent of Brett Booth's work, especially in the eyes. It's still detailed and leans on realism enough so that it isn't too much of a departure from previous issues of Ninja-K. That's pretty appropriate given that frequent Booth-partner Andrew Dalhouse is providing the color work here. That color work is well-balanced and shifts appropriately from scene-to-scene.
Ninja-K #4 provides another entertaining installment to the series, fleshing out the world and introducing a pair of great characters. K himself is given more depth, and the artwork is solid. This issue gets a recommendation. Give it a read.
---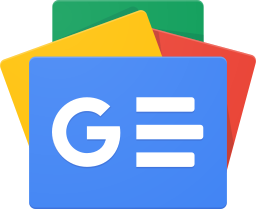 Stay up-to-date and support the site by following Bleeding Cool on Google News today!