PODCAST: Orbiting Shaolin Cowboy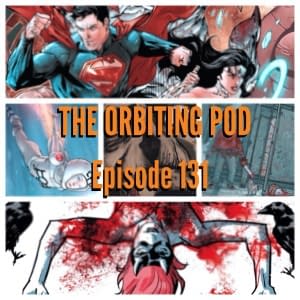 [audio:http://www.orbitalcomics.com/podpress_trac/web/9718/0/orbital-podcast131.mp3]Robin Harman writes;
Welcome to Episode 131 of The Orbiting Pod!
This week, we head from East to West with Shaolin Cowboy #1, cross the River(dale) Styx to an Afterlife with Archie #1, meet the true power couple with Superman/Wonder Woman #1, dig our own grave with Coffin Hill #1, hit 88mph with Rocket Girl #1, and much more!
Follow us on Twitter:
The Podcast – @theorbitingpod
Robin – @rjharman
Chris – @popculturehound
Adam – @thsheridans
Or be our friend on Facebook!
…and remember to subscribe on iTunes!