Posted in: Comics | Tagged: Chloe Bennet, Columbia Memorial Space Center, john barrowman, Long Beach Comic Con 2015, MAD Event Entertainment, Martha Donato, Sam Witwer, Sandy King Carpenter
---
The Pageantry And Challenges Of Long Beach Comic Con, Plus Photogallery
By Michele Brittany, West Coast Correspondent
Last weekend, September 12 and 13, tens of thousands geeks and geek supporters congregated at the Long Beach Convention Center for the annual Long Beach Comic Con. Organized by Executive Director Martha Donato and her MAD Event Entertainment team, attendees were treated to two full days activities that included over one hundred panels and programming events that catered to every popular culture interest. As usual, I attended both days.
LBCC had a nice mix of media guests from film and television, such as Chloe Bennet, John Barrowman, Sandy King Carpenter, and Sam Witwer as well as several professional cosplayers. The overwhelming majority of guests were from the comic book industry, who represented every facet of the business – writers, artists, colorists, letterers, etc. One could definitely tell that the gem of the show was artist alley.
Cosplay Corner expanded this year and garnered crowds that stalled progressed to get through the aisles at various times on both days. Laser tag, gaming tables and Lego Users Group of Long Beach provided opportunities for interactive participation, or alternatively, a parents' chance to rest while their children expended their unending supply of energy. There were café stations in the exhibition hall and a handful of food trucks parked on the colonnade to purchase nourishment to recharge one's body.
New features included an add on of an addition section of exhibition hall that expanded the floor space by about fifty percent, which accommodated the expanded Cosplay Corner and established clusters of interests, such as the fan club and fan organization section. There was an Animation Island and Funny Book Fest areas as well. And at the front of the hall, the Columbia Memorial Space Center was a new addition that included an inflatable space shuttle, a space suit that allowed for photo ops and probably best of all, a meteorite! In fact, I ran into Donato Saturday morning who was beaming with a Certificate of Appreciation from the City of Downey for space exhibit.
Beyond what has already been mentioned above, I think this was the first year that the con was big enough that I did not run out things to see and experience. In fact, I did not get a chance to see everything; partly due to the fact, that I attended and moderated some panels both days. I also thought the mix of panels covered all the major popular culture mediums. I appreciated the fact that there was one room dedicated for the most part on just space related subjects. It reminded me of the "How To" series the organizers did last year. As a collector of autographs, I appreciated that LBCC was up front with media guest prices for signatures and photo ops. It made budgeting for the weekend easier.
There were a few aspects of con that were negative. First, parking was difficult this year. There was traffic descending on the three main parking garages that it was helpful for me to know a back way to avoid a little bit of the traffic.
Second, access to the programming online is appalling: navigating between the pages on the online version was clunky and often just did not work. There really needs to be a way to download a PDF of the schedule prior to picking up the program Saturday morning. It was difficult to plan ahead. Also related to the schedule, I wish the programming information was listed by time, not by room. Other than a couple of rooms which were subject focused – Space, GeekFest Film Festival and Eat.Geek.Play, the rest of the rooms would have been better served by being listed by their time, rather than by room number.
Lastly, this year an archway was constructed and spread across the escalators. It created a bottle-neck point for attendees trying to get down to the exhibition hall or to leave the hall to get to the panel rooms. This bad design was exacerbated by Saturday afternoon when cosplayers converged in the lobby for fan and professional photo opportunities, creating further pedestrian jam-ups.
These negatives in no way impeded my enjoyment of LBCC, and already, I am looking forward to its sister show, Long Beach Comic Expo scheduled for February 20 – 21, 2016 and LBCC next autumn, September 17 – 18, 2016.
All photos courtesy of Michele Brittany.
Michele Brittany is an independent popular culture scholar and semi-professional photographer and editor of James Bond and Popular Culture: Essays on the Influence of the Fictional Superspy (McFarland & Company) as well as the forthcoming book Essays on Space Horror in Films, 1950s – 2000s. Read her reviews and analysis on the spy/espionage and space horror genres via her blogs at Spyfi & Superspies and Space Horror Films. Follow Michele on Twitter: @mcbrittany2014.
---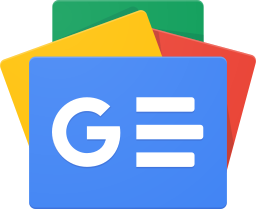 Stay up-to-date and support the site by following Bleeding Cool on Google News today!