Phoenix Comicon Wars Take To The Bleeding Cool Comments…

Bleeding Cool has been reporting on moves at Phoenix Comicon to move volunteer staff from the show to a paid membership fan organisation Blue Ribbon Army, ostensibly to ensure more control and accountability over volunteer staff, but also that it may be more legally defensible for a non-profit organisation like the BRA to use volunteer staff than for a for-profit show like the Phoenix Comicon. And Matthew Solberg, Convention Director of Phoenix Comicon is on the BRA board.
Oh and ex-volunteer but still show participant Anabel Martinez has been banned from attending this year's show after criticising this move.
As well as Bleeding Cool, the story has been picked up by iO9, and the Arizona Republic. All caught up?
All caught up? Good. Because both individuals mentioned above had things to say. And, as all sorts of new accounts were opened on the BC Comments boards, these two seemed to at least use their real names.
Anabel Martinez began,
He's been trying to spin that I am a bitter volunteer for YEAAAARS (well, 2014 and on when I voiced concerns about other things – 99% of what I post about PCC is nothing but support and sharing events there). I am so happen to talk on length about this. When I stepped down from volunteer burnout, I still continued to support the local community in many ways. I also vended at Phoenix Comicon with my husband (why the HELL would I talk badly about a show and have a vendetta when I go there every year as an artist?). I also volunteer with costuming groups, and I am one of THE biggest advocates of Phoenix Comicon and all of other other geeky shows. www.anabelmartinez.com/about.html

I still love and support this con and even encouraged an agent friend to reach out ot them about his guests. They can spin this, but Matt doesn't like people speaking up outside of his controlled messaging on certain topics – including wanting to charge volunteers to volunteer for his show. I shared the email that was already being circulated and he got really mad, and eventually led to this.

I have tons of emails with pleasant conversations with Matt and I even invited him to my wedding a few years ago. He might be feeling stress about what's going on (people pissed that he's charging volunteers to volunteer through a legal loophole), but he targeted me out of allllll the people voicing their worries. I also have over 60 DMs from people afraid to speak up specifically because this is how he reacts.

The reason I shared his letter was to show the same messaging he has tried to spin for at least the past year or so. A volunteer directly contacted me that he would do this. But the countless volunteers and people I have worked with can vouch for my passion for Phoenix Comicon

Matt, I'm sorry you're upset I shared the email about your request to change our Phoenix Comicon fan club name (yep, I had an unofficial fan club about PCC primarily good things about the show) because it might mislead people to into thinking we were official, but it was a holiday week and people needed time to think on a new name.
And then Matt got involved himself.
Ahhhh there Ms. Martinez goes again. There are individuals in the Phoenix geek community who are afraid to speak out against Ms. Martinez due to her bullying and vindictive behavior. She will block individuals from her "Phoenix Conventions Geek Insider" Facebook group if they disagree or criticise her, for instance. She previously blocked me prior to today's news.

We are no longer scared of Ms. Martinez and will no longer tolerate her behavior or actions within our conversations.

There will be those who disagree with me of course. That's fair. I make decisions that are unpopular. I make myself available to explain as well I can those decisions.

Ms. Martinez and I used to have a much more cordial relationship. It is sad that her behavior and actions over the years resulted in my action today
Mr Martinez?
Matt Solberg was blocked from commenting in the group because people were afraid of retaliation for sharing their opinions. points at pictures I. Wonder. Why.

There isn't really a safe place to discuss what's happening with the event, so when staff members join to dogpile? Yes, I do take preventative measures. All our postings there are public. groups/phoenixgeekyleaks/

I'm not sure how you and your staff can be afraid of a 30 year old Star Wars fangirl who vends your show every year and now and then likes to speak up on behalf of people who are afraid to.

Matt knows I speak up a lot. It's what I do. Previously, a guest at Phoenix Comicon attempted to rip off a local artist. I got loud when the artist refused to take the art down, and made posts on it. Matt was awesome and removed him as a guest. But to say people are afraid of me? D: Vs the big con director with the most power in our geeky valley? That's spiiiiin.
Matt replied,
There is a small but vocal group of former staff and volunteers who have a vendetta against the convention center and myself and who are most actively stirring this topic. I don't not anticipate this will negatively impact our show and if anything will only make us stronger.
As did Anabel,
People who disagree with volunteers having to pay to volunteer = PERSONAL VENDETTA AMIRITE
Back to Matt,
Oh Ms. Martinez, she blocks those who criticise herself on her group. She blocked me. Is that not retaliation?

Ms. Martinez behavior has been ongoing for multiple years. This week was the proverbial straw.
Cue Anabel,
Yep, you all can see why he was blocked from harassing members in our group and putting them on his blacklist. I literally just had suggested the show to an agent, multiple artists, etc. I have suuuuch a vendetta against the show.

Also: Note how, with his political background, Matt is trying to de-personalize me by calling me Ms. Martinez. / This is how a con director treats his fans and vendors.

Hey Matt, someone pointed out to me – why did you start hiding PCC reviews? If you are so worried about censorship? Why are you deleting comments on your main event page? We're just a fan group, but should a business be doing that? Why are dissenting comments on the social club that you legally own and are on the board for and are using to exploit volunteers by forcing them to pay being deleted when they voice concern about it?If you're gonna talk about censorship, let's talk about banning people from your event (hey, thanks for the article!) who wants to encourage OPEN DOOR discussion without being dogpiled by staffers who are compensated by you who only regurgitate the press releases you send over how WONDERFUL it is to force volunteers to pay to volunteer?

There is a dang disabled lady collecting cans to afford to volunteer for your show so she can keep in touch with her volunteer friends. People are discussing making scholarships to cover the membership fe e to volunteer for your show, because the amazing volunteers that make your show happen are afraid of being disconnected form each other with this.
To Matt…
I've been calling you Ms. Martinez out of respect during this very tense situation. I'm happy to call you Anabel, but felt it was too personal in what is clearly a situation where our relationship is severed.
To Anabel,
And honestly if anyone thinks I am a bully let me knooooow and let's chat. Not that I'm a rebellious woman but I can be feisty and I appreciate the people who work for PCC and have contacted me with empathy about the situation. My true friends call me out when I'm wrong or being a dick. ) Nobody is perfect. But I am far from vindictive and abusive.

Matt is right, this wont affect him making a shitload of money at the show, and I have no bad blood at all with my amazing friends who wish to continue to volunteer, vend, and do the show.

But I, obviously, think this spin has been trashy. My main regret is not having the ability to attend PCC and support the countless hard-working volunteers and friends and artists and writers and cosplayers who make it a fabulous event, BUT I'm also really happy to have spoken up for those who were afraid to. I cant even keep up with my DMs on the support, thank you so much everyone. I wont name you all for obvious reasons (points at article contents).

If anything, we sometimes go in the red – this year we had planned to build an X-wing cockpit in the space for fans to take pics in, and pass out business cards. We were about to eat $900 for the booth plus god-knows-what in materials to have a good time with our fellow Rebel Pilot costumers. /

Yes, I bullied them into taking my money and into letting me do awesome stuff and promote their show. for myself and my friends vending and doing panels
No more from Matt, but a familiar face to Bleeding Cool, our previous Kickstarter correspondent Shawn Demumbrum, under the name of his self publishing company Spazdog, turned up,
Anabel Martinez should have had her application money returned to her years ago. She has talked trash about Phoenix Comicon all the time. It amazed me that she would continue to want to sell her fan art prints at the show. I guess the money was that good. Anabel was also involved in a failed competing convention Comic and Media Expo (CAME). If it was just the fact that she didn't agree with the new volunteer policy, this wouldn't sound like sour grapes. The fact is that Anabel does and says things to keep peoples attention without any connection to the truth or reality. Maybe she should run for President.
Anabel laid things out,
SpazDog is Shawn Demumbrum, a Phoenix Comicon staffer, who shutslamed a local cosplayer and threatened me with a lawyer for telling him he was being an asshole.

And… I coordinated cosplayers at a local event. I have coordinated cosplayers at DOZENS of events. Do Phoenix Comicon staff regularly attack other events?
To Shawn,
Anabel – There you go again. I no longer volunteer for Phoenix Comicon. I was always a volunteer, never a staffer.
To Anabel,
Staff = a volunteer manager. BRA is calling volunteers staff. At least, in terms of the volunteer fiasco rebranding PCC is doing right now.

blueribbonarmy.wildapricot.org/join-us
And then Shawn again,
Just another example of how Anabel manipulates words to suit her own needs. Like calling my email telling her to stop defaming my character threatening her with a lawyer. Saying staffer implies that I was employed and paid by the convention and therefore speaking officially on their behalf.
And Anabel,
It looks like conjecture has been spread by con staff over social media. I am seeing untruths that I 1) hated the show and had a vendetta since 2010 and 2) was dismissed. I do have a response here:

Additionally, you can visit my instagram to see the fun time I've had at the show and promoted it: instagram.com/anabelsays (Sorry for puppy spam)

Either way, the spin to ban and attack me is distracting from a core issue – charging volunteers to volunteer for a for-profit show and that a lot of people are concerned about that

Long story short – this is petty drama, and I feel bad for people who are like "what a waste of time." It is. The volunteers are still forced to pay a membership fee for the chance to volunteer. The rest is he-said-she-said. We can go back and forth for ages, but I'd love to draw attention back to what I was banned for speaking up on and sharing an email about: /…/the-word-volunteer-for-2017

The thing is that they have the free time to work on their volunteer situation, but that's not the focus. If I'm wrong about the changes being a bad thing – why waste the time attacking me on it? PROVE IT.

If they can discredit me, they can label me as an "other" who had issues with the volunteers having to pay to volunteer for a for-profit org. "That woman hates Phoenix Comicon, of course she has an issue with anything they do. She hates the thing we like!" It's very weird and political for a geek event.

Aaaand with that, we've really said all we can. The rest is petty and I dont want personal attacks to occur on other people through a ripple effect.
I'm not sure that's exactly how the internet works…
---
---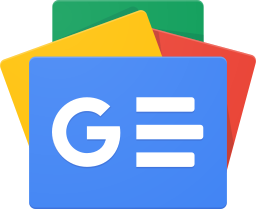 Stay up-to-date and support the site by following Bleeding Cool on Google News today!