POLL: Marvel Sends Out "Save The Date" For Big Announcement Tomorrow – What Could It Be?
Traditionally, "save the dates" are sent out months in advance of an event, like a wedding, courteously allowing people to plan their schedules in advance of even receiving the invitations. Breaking all protocols and eschewing manners, however, Marvel Entertainment sent a "save the date" tweet out this morning, and the date everyone is meant to save is tomorrow, January 26. How rude!
So what could this big event be about? Marvel's Ryan Penagos would only reveal: secrets.
The most obvious scenario is that the announcement that we are all supposed to "tune in" to tomorrow at 10AM will be about Marvel's upcoming super-mega-crossover event, Secret Empire, for which Bleeding Cool has already figured out most of.
It's also possible that the announcement has nothing to do with comics at all. Just a few days ago, Marvel's publisher, Dan Buckley, was promoted to President of Marvel Entertainment with a focus on producing more film content outside the control of the Kevin Feige controlled Marvel Studios. It's noteworthy that the Pacific time of 7AM comes first on the save the date tweet. Marvel's comic book publishing operation is based out of New York, so why would the Hollywood time get top billing?
Of course it could be something completely new, something unexpected. Sure, it's not likely, but Marvel could come up with something completely unpredictable sometime. We mean, it's not outside the realm of possibility. Theoretically.
We'll know more at 10AM tomorrow, but while we figure out how to rearrange all our busy schedules since Marvel only gave us one day of warning, let's take a moment to speculate by voting in the poll below, or posting your own suggestions in the comments. Whoever gets it right gets to tell everyone else, "pip pip."
Loading
What is Marvel's big announcement about?
Thank you for voting
You have already voted on this poll!
Please select an option!
---
---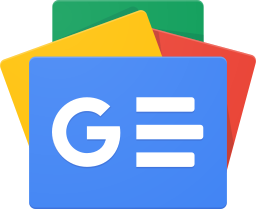 Stay up-to-date and support the site by following Bleeding Cool on Google News today!