Preview: Man of Steel #1 by Bendis, Reis, Prado, and Sinclair
This Wednesday sees the publication of Man of Steel #1 by Brian Michael Bendis, Ivan Reis, Joe Prado, and Alex Sinclair from DC Comics.
Here is a colour preview of a few of the first pages — and it begins a long time ago in a galaxy far, far away…
With Rogol-Zaar facing down elders of the universe…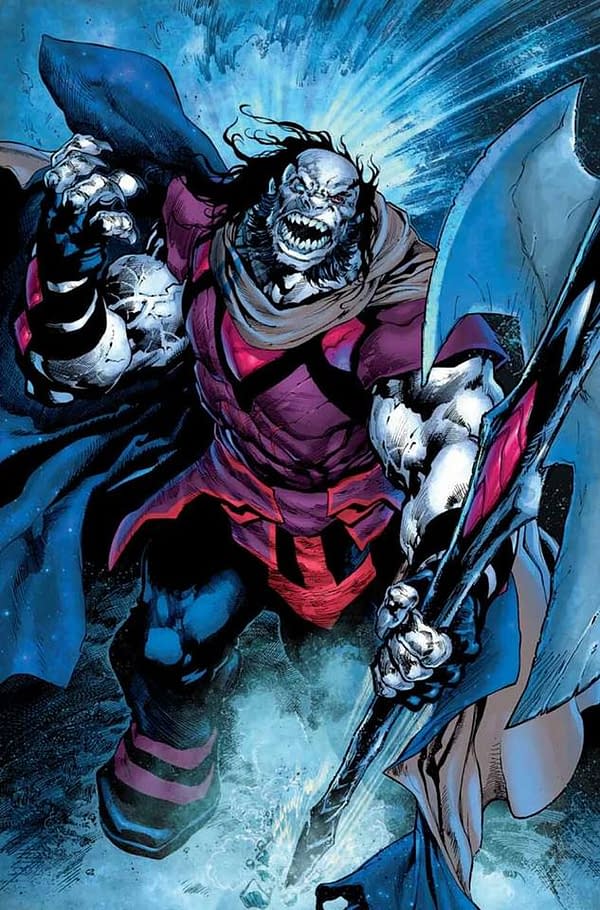 Threatening them with his axe…
Killer Moth threatening a victim in Metropolis… and possibly the best use of a no-smoking sign ever in comic book history.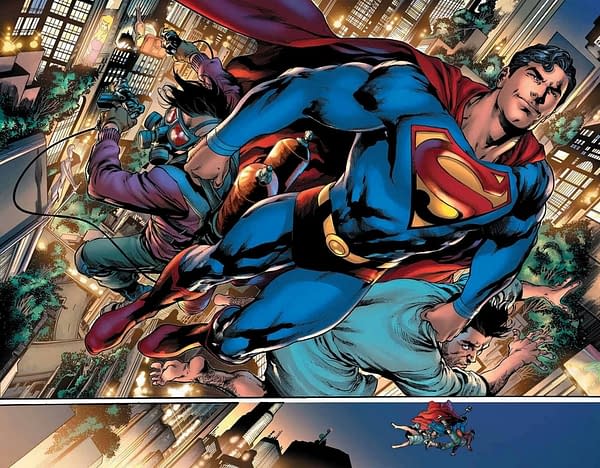 As Superman flies in to save the day.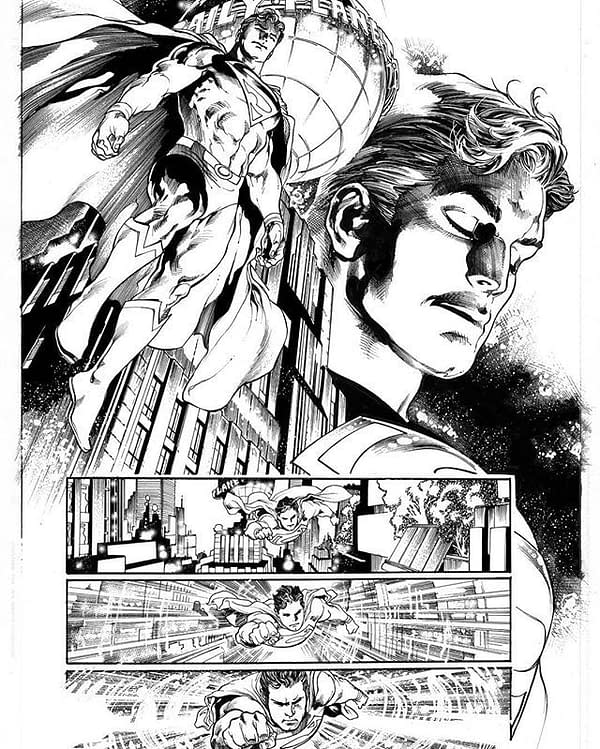 Before doing his omniscient thing…
First issue out on Wednesday, folks. Weekly to follow.
MAN OF STEEL #1
(W) Brian Michael Bendis (A) Joe Prado (CA) Miguelanxo Prado (A/CA) Ivan Reis
A new era begins for Superman as a threat from his earliest origins reemerges to destroy the Last Son of Krypton. As Superman struggles to come to grips with what has happened to his wife and son, he must also face a new threat that's determined to burn down Metropolis! In Shops: May 30, 2018
SRP: $3.99