Biff! Bam! Pow! Comics are for kids again!
Random House Children's Books has revealed the opening slate for its new graphic novel imprint, Random House Graphic, an imprint whose stated mission is "to put a graphic novel on the bookshelf of every child and YA reader. At RH Graphic, we are committed to championing the creativity and diversity of our authors by developing high-quality, unforgettable books."
The first four graphic novels will begin rolling out in 2020, beginning with The Runaway Princess by Johan Troïanowski, hitting stores on January 21th.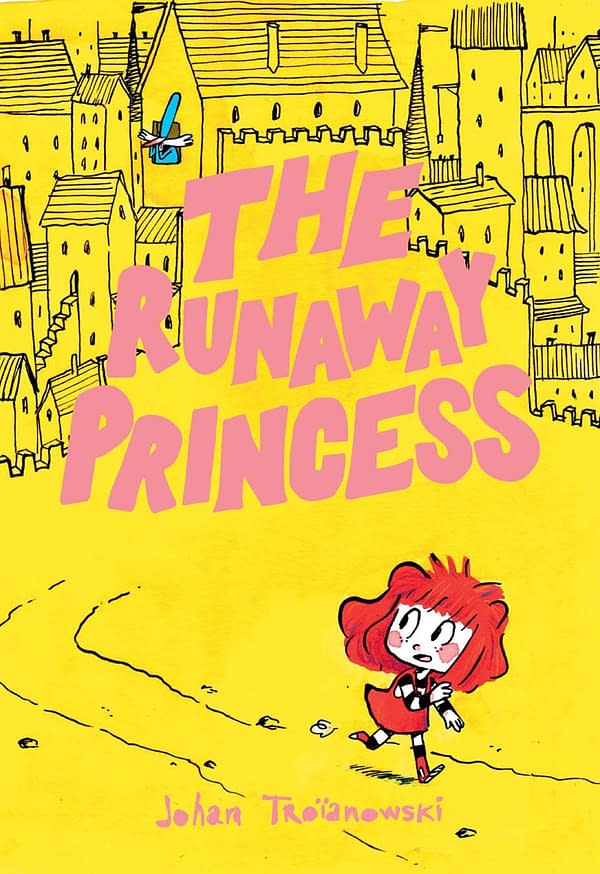 This princess can't resist the lure of adventure, but her parents aren't quite on board in this fantastical graphic novel perfect for fans of Princess in Black and Phoebe and Her Unicorn! Robin? Robin? Robin?! Where are you? She couldn't have gone far. . . . Princesses don't run away to have their own adventures. Right? Princesses stay quietly and obediently at home. They would never want mermaids and swamps and pirates and getting kidnapped to be a part of their lives. Not this princess! Adventures await when Robin (bored of princess-ing all the time) embarks on the best adventure of her life—meeting friends along the way as she travels through the magical landscape of her country. But her parents aren't so pleased—and they're coming to find her and bring her back to the castle, no matter how she feels about it!
Next up is Bug Boys by Laura Knetzger, in stores on February 11th.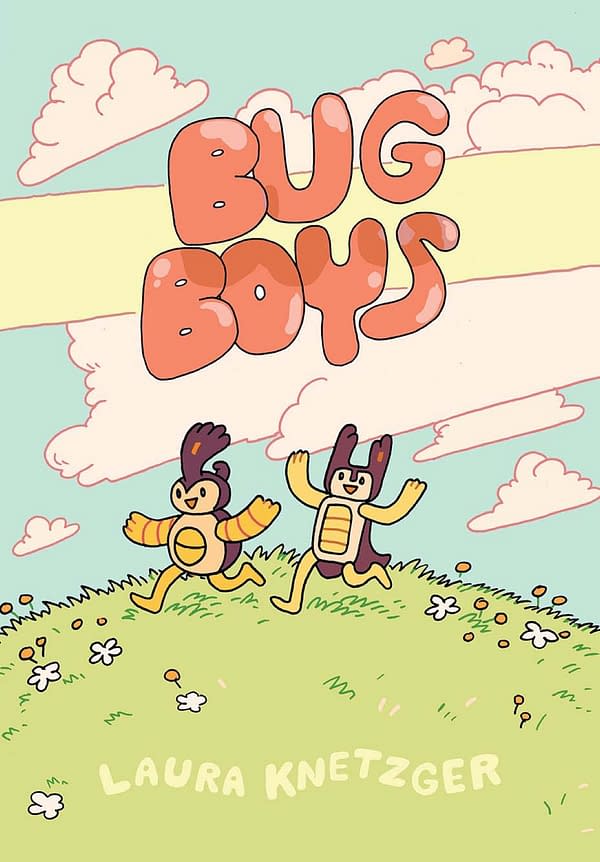 Join two bug friends as they learn about the science of the world around them and the meaning of friendship in this early graphic novel series perfect for fans of Narwhal and Jelly! Rhino-B is a brash, but sweet guy. Stag-B is a calm and scholarly adventurer. Together these two young beetles make up the Bug Boys, best friends who spend their time exploring the world of Bug Village and beyond, as well as their own – sometimes confusing and complicated – thoughts and feelings. In their first adventure, the Bug Boys travel through spooky caves, work with a spider to found a library, save their town's popular honey supply from extinction, and even make friends with ferocious termites! What challenges will these two earnest beetles face? Whatever it is, you can be sure that Rhino-B and Stag-B will face it together — with the power of friendship behind them.
That will be followed on March 3rd by Aster and the Accidental Magic, by Thom Pico and Karensac.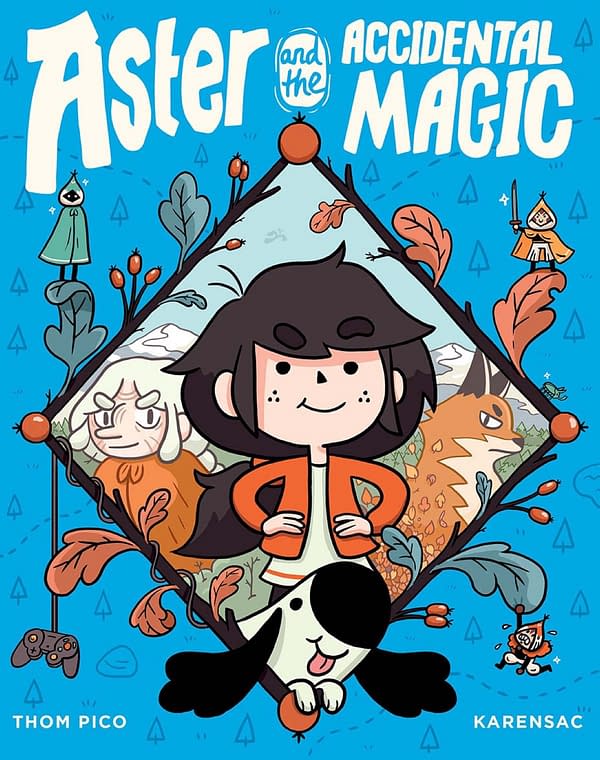 A fun, action-packed fantasy adventure about a girl, her dog, and magic gone wrong! Quiet . . . birds . . . nature. . . . That's what Aster expects when her parents move their whole family to the middle of nowhere. It's just her (status: super-bored), her mom and dad (status: busy with science), her brother (status: has other plans), and . . . . . . magic? In her new home, Aster meets a mysterious old woman with a herd of dogs who gives her a canine companion of her own. But when she and her dog Buzz are adventuring in the forest, they run into a trickster spirit who gives Aster three wishes. After wishing for the ability to understand and talk to her dog, she becomes only able to talk in dog language . . . and the trouble she gets into is just starting. Maybe the middle of nowhere will be more interesting than Aster thought.
And finally, Witchlight, by Jessi Zabarski, on April 14th.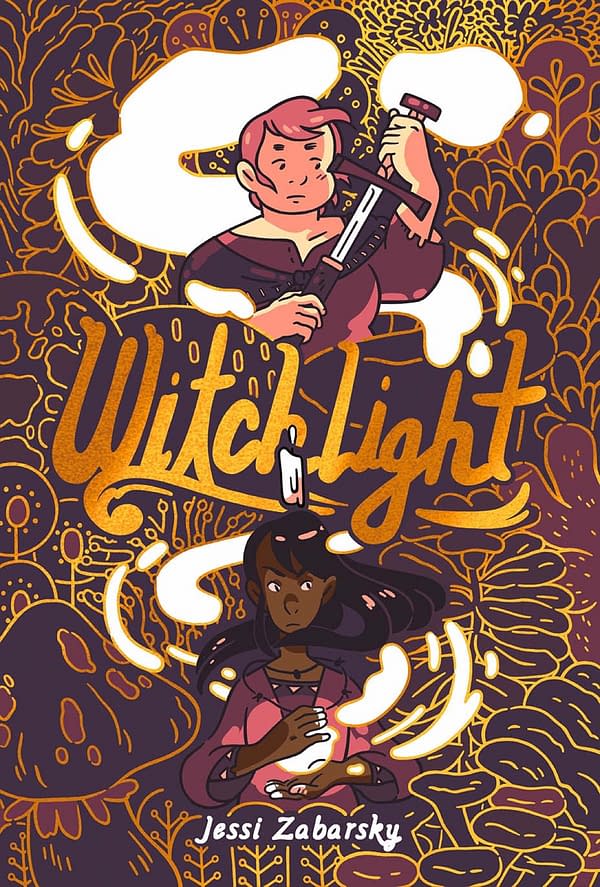 Love — loss — witches — this YA fantasy graphic novel has it all! This thoughtful, emotional story will entrance you with its moving story and organic artwork. Lelek is a witch. That's all Sanja knows when she meets Lelek in the marketplace. But Lelek is hiding secrets — and as her life begins to intersect with Sanja's, all that she's hiding starts to come to light. Secrets, friendship, and magic all come together as Lelek gets closer and closer to uncovering the truth about her past. . . . Witchlight is a wonderful adventure filled with friendship, family, falling in love, and dealing with the hardest bits of your past all along the way.
More info about the new imprint can be found at Random House's website.
Enjoyed this article? Share it!