This review of Shade The Changing Girl #1 ran last month. It is re-run now as the comic is published tomorrow.
Semi-spoilers…
I wasn't expecting for Shade The Changing Girl to remind me of Archie Comics. But there's a weird route, through the Riverdale pilot script I've read and its high school murder by the lake plot. Steve Ditko, creator of Shade The Changing Man also worked on The Fly for Archie Comics. A tortuous route, it's true, but it tied some interesting aspects of the zeitgeist together for me. Especially as I found myself talking with Nancy Silberkleit, co-CEO of Archie Comics, in a London hotel lobby this morning…
Sorry, where was I? Oh yes, Shade The Changing Girl appears to be a direct sequel to the Peter Milligan version of the series Shade The Changing Man, Rac Shade the poet from another planet with his Madness Vest, to stop madness infecting the world. It's a legacy generational thing with alien lifeforms from another reality using the Shade reality warping garment to invade human forms and turn their world upside down. It could be playful, and it sometimes is, but mostly it's creepy.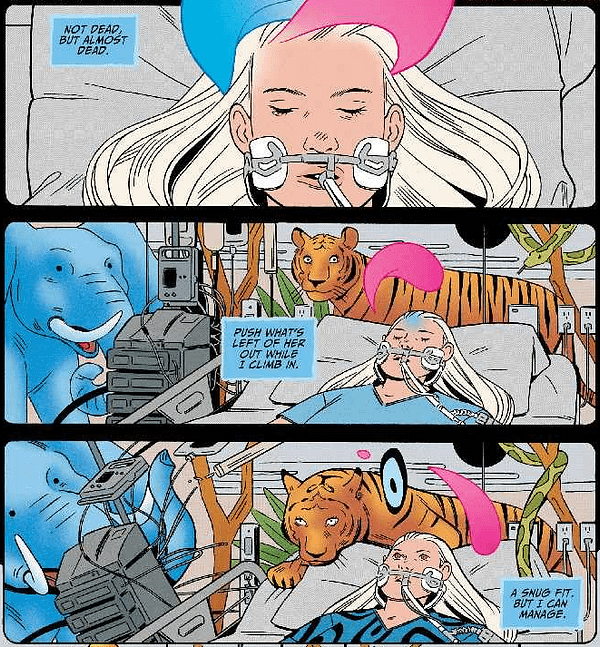 Right from the beginning page you see a comatose girl, Megan, waking up with this new lifeform inside her, with language that could imply murder, could imply rape, certainly suggets a destructive violation of what was before, in favour if this kooky replacement in a room, in a hospital, suddenly full of zoo animals.

So this is an appropriation of the worse kind. Though, for now, it seems to work out. A young woman, who seem to have been quite the Heathers-like bitch, destructive and controlling of family and friends.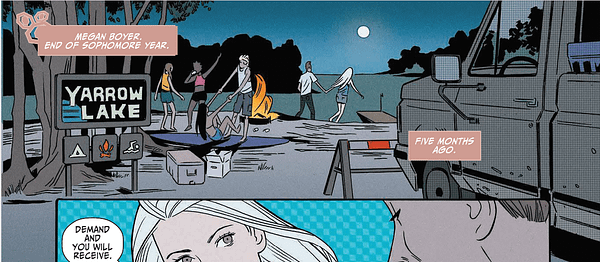 And who is now gone. And in her place, Loma Shade, the Changing Girl, an alien freakazoid – who seems to fit well. Back home she seems to exhibit just as much controlling power as Megan did, using her position, her body, sex and influence to get what she wants.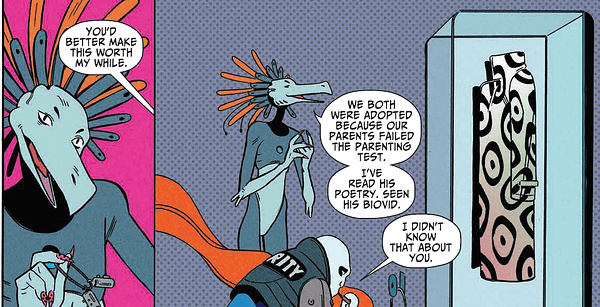 That's her. And here she is, finding a way to fit into this world that her very presence is distorting, not just the social order and family structure but the very nature of reality and sanity.

It reminds me a little of Macbeth, in that a change is made to the natural order of things and the ripples that extend and far reaching and unpredictable. Nothing will ever be the same again, unless pieces are put back in place, and even then, the impact will still be felt.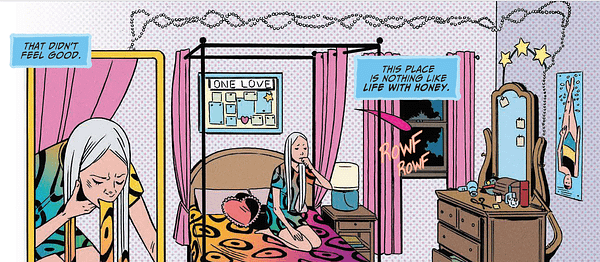 It looks great as well, Shade was always a fantastically visual book, and this plays with reality beautifully without ever actually "going over the lines". This particular series of images hit me, looking through some of Megan's photos, here acting almost like comic book panels even though the couldn't be…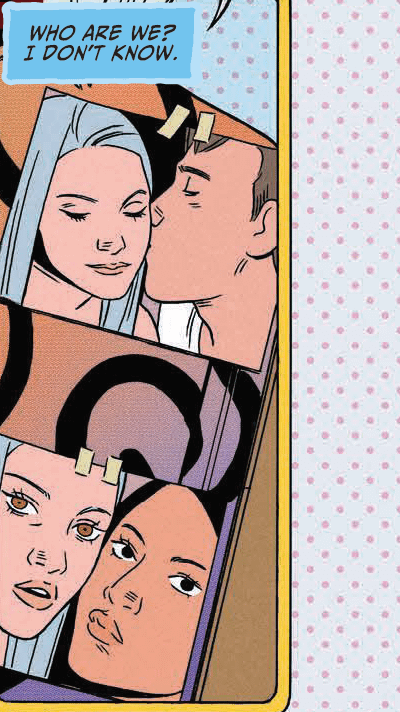 The poses turning to look at the reader, asking us why we are voyeurs, are we complicit in Loma's crimes?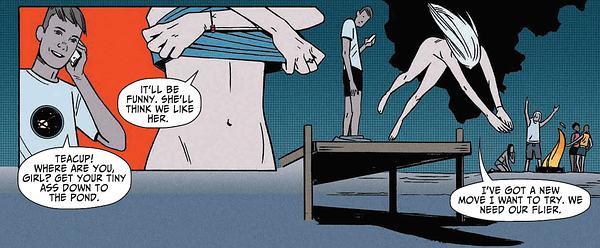 And are they really worse than Megan's anyway? So we have a girl who shouldn't be there…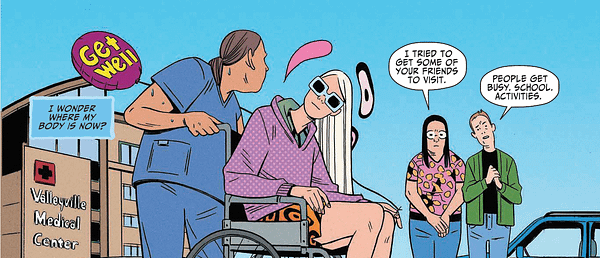 family who dread her return…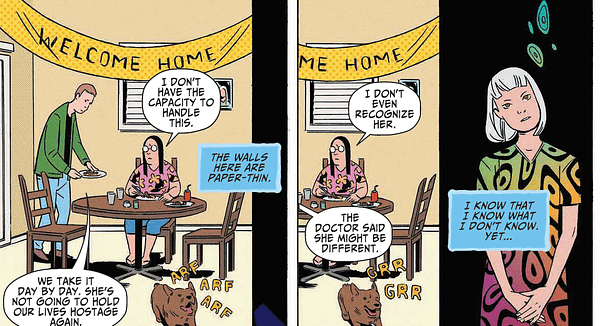 …friends who are really anything…

but and a whole alien infrastructure to explore. Oh and they probably want her back.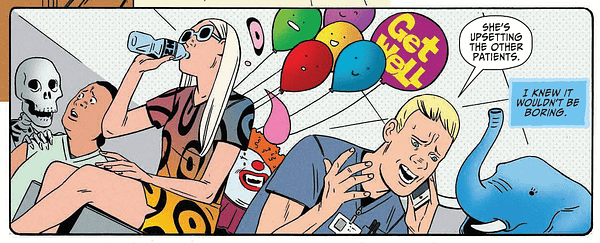 Riverdale's never had it so good.
Shade The Changing Girl #1 by Cecil Castelli, Marley Zarcone,  and Kelly Fitzpatrick. published by DC Comics is out tomorrow.