Posted in: Comics | Tagged: burbank, Comics, dc, dc comics, entertainment, los angeles, manhattan, midtown, new york
---
Reasons To Move From New York To Los Angeles, Or Not. Here Comes DC-Day Looks like Midtown Comics are showing their allegiances to the publisher staying in New York City, with their new delivery van.
(UPDATE: No they're staying neutral! I'm told from a reader "the other side of the Midtown truck has Batman and Superman on it. An image of Wonder Woman is on the back gate, and Archie, Betty, and Veronica are above the driver's cabin. I'm looking at it right now.")
As Bleeding Cool reported yesterday, today is DC-Day, the day when DC Comics staffers have to tell their bosses whether they are moving with the company and keeping their job, or getting a better (or worse) one, or taking a redundancy package in a year-and-a-bit's time.
Well, Bleeding Cool thought we'd lend a helping hand, with a bunch of reasons to move west or stay east.
Los Angeles is still cheaper on a lot of levels than New York.
But you have to buy a car.
Los Angeles has a large artistic community.
All trying to get your job.
There aren't the mid-level jobs office jobs around as there are in New York. You find you have a good job, or a bad job.
Assistant and Associate Editors at DC? Get ready for a promotion.
New York gives you a three hour head start.
Los Angeles lets you slack off for the last three hours of the day.
New York's larger diversity of population means better food.
Los Angeles has fish tacos. But also earthquakes, so you drop your fish taco.
New York City is a real city.
Los Angeles is not, it's like going home to your folks for the holidays, but forever.
New York has weather.
Los Angeles doesn't.
New York is where they film Colbert, The Daily Show and Letterman.
Los Angeles is where they film everything else. Apart from Canada and England.
In New York you won't get spoiled on a TV show when watching it live and tweeting. Unless it's something British.
But Los Angeles TV shows can be on earlier in your day, relatively, especially sports. So you can get an early night.
In New York you won't want an early night.
Either way, you'll never be safe from Bleeding Cool, our EiC lives Hannah Means Shannon (near) New York and our senior contributor Dan Wickline lives in Los Angeles.
By the way, I live in London, so I don't know what the hell I'm talking about. Do let us know how it goes down. And good luck, everyone.
---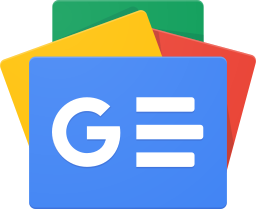 Stay up-to-date and support the site by following Bleeding Cool on Google News today!