5 Things About Umbral Issue # 4 – From Pirate Ships To Clever Rascal
By Alasdair Stuart
Umbral doesn't just remain one of the best books on Image's massively impressive current roster, it keeps getting better. The latest issue is crammed full of ideas, neat visuals and hugely confident, involving fantasy. I loved every panel, but here the 5 things I was especially fond of. 1. 'Space is proper fucked up.'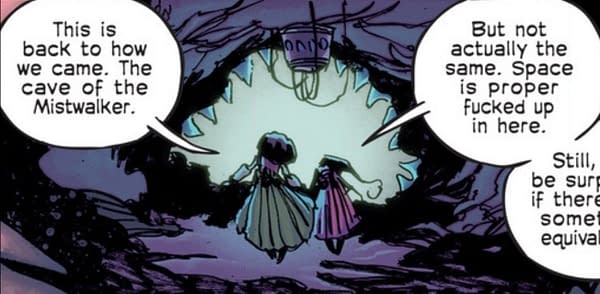 I love a good bit of profanity and writer Antony Johnston deploys it like an absolute champ here. It serves three purposes here too. The first is to give the book a welcome dash of humor, the second is to key us in to the fact that Rascal is very clever, but not 'refined'. The third is the subtlest and, for me, most welcome; this isn't the sort of apostrophe-laden bloated fantasy that many bookshelves creak under. To borrow an old term, Umbral is comics with guitars or, perhaps, unusually burly lutes. There's nothing precious here, just a smart, terrified young woman facing the end of the world and swearing at it, as we all would.
2. Pirate Ship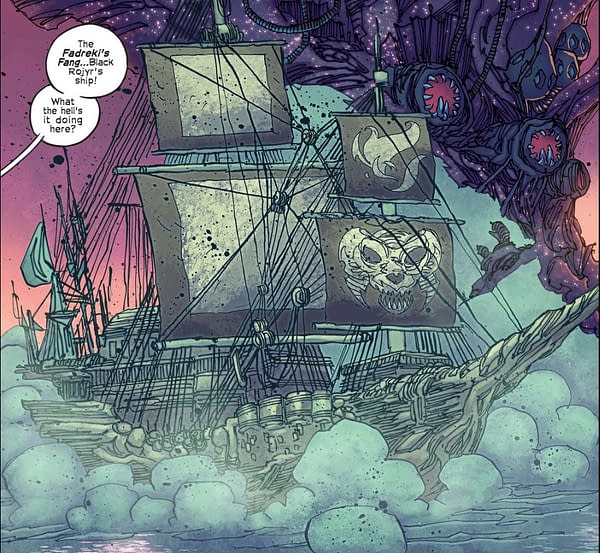 Christopher Mitten, Jordan Boyd and Thomas Mauer really flex their muscles this issue, with several left hand splash page reveals and some beautifully placed, subtle lettering. This is my favorite. In fact this is my favorite page in the series to date, Mauer's lettering positioned behind the amazing ship and pushing your eyes, and it, onto the page, It works even better in guided view too, where the dialogue is the first thing you see before the page opens out. This is amazing work, especially from Boyd, the newcomer who's slotted straight in and the art throughout the issue is exceptional.
3. 'We Should Not Be Here'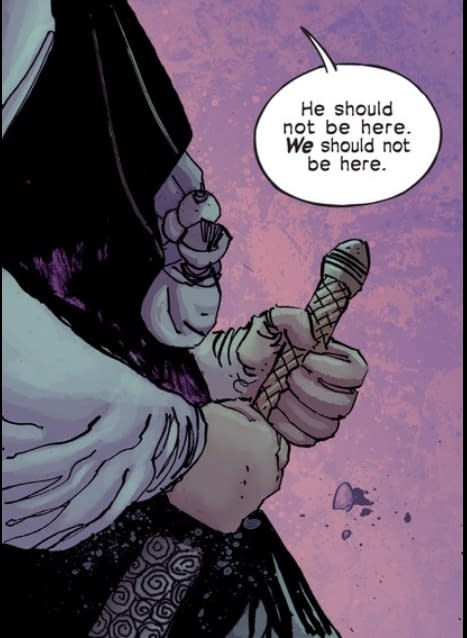 So much of this book, and this issue in particular, lives in the small details. This panel is a perfect example. We don't need to see Shayim's face to know what her expression must look like. Seeing her hands close on her sword only clenches the tension even harder. We can tell she's scared, we can tell she's angry and we can tell she's ready. Brilliant, subtle writing meets brilliant, clever art.
4. Clever Rascal

My favorite thing about Umbral is really simple; Rascal's clever. She's never without agency, always looking for the inside line, the short cut, the thing that will get her an edge. In the hands of a lesser writer it would seem awkward but Johnston excels at characters like this. Rascal is instinctively clever, clever enough to notice when she's not thinking right and, later in the issue, to deck anyone spooky-looking who gets too close. She's immense fun, the spiky, sweary heart of the book and moments like this just remind me why I like her so much.
5. The Nose Pinch
Whereas moments like this remind me, again, of just how good this book's creative team are. That's not a full panel, but the full panel is a huge spoiler for the book I don't want to blow. Besides, that posture is something I absolutely adore because it's so full of character. After everything she's been through, Rascal's either too burned out or too resigned to act when things again assume the shape of pear. It's hugely endearing, very fun and is a level of 'performance' a lot of comic creators just can't get out of their characters.
Umbral issue 4 is published by Image and is priced $2.95. It's available now and it, and every other issue so far, are some of the best comics on the shelves right now.
Alasdair Stuart is a freelance journalist and writer. He hosts Pseudopod (Www.pseudopod.org), the weekly horror fiction podcast and co-hosts its sister show Escape Pod (www.escapepod.org). He's currently reading and loving Umbral (Clearly), Captain Marvel, Revival, Ghosted and Matt Wallace's excellent new series of novels, Slingers.
---
---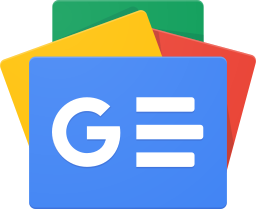 Stay up-to-date and support the site by following Bleeding Cool on Google News today!