American Splendor: The Rap Album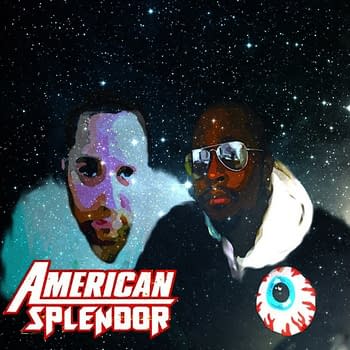 "Nah, I'm not an optimist, I'm more of a pragmatist, a whole different bag of tricks, a different sleight of hand but the command is more elaborate it's really not a habit since I haven't had to practice it."
That's from Sleight Of Hand by The Crack Epidemic from their album American Splendor. Thematically inspired by the movie and comic of the same name, sampling the movie and using imagery on the cover art, it's a rather curious combination of forms.
Produced by Kojo Kisseih, it stars rapper Tim Baker aka Alaska from the Definitive Jux recording artists Hangar 18 the album "explores the frustrations of modern American life and takes you on a journey of unexpected turns and curveballs that ultimately bring us to a better place."
Harvey would probably have hated it. I don't. Have a listen.
[bandcamp album=3256641893 bgcol=FFFFFF linkcol=4285BB size=venti]