By Olly MacNamee With comic conventions on the rise big and small, corporately created, crowd-funded, or otherwise financed – at least here in the West Midlands anyway – I am pleased to see yet another comic con down in this year's diary: The Birmingham Comic Festival, to be held in the rather pretty, leafy surroundings of Edgbaston Stadium, the home of Warwickshire Cricket Club on Saturday 18th April.
Able to accommodate over 2000 visitors, the venue is more than equipped to comfortably host this new inclusion in the Midlands con schedules, but the spark of originality that may well set it apart from other cons – it's USP if you like – is the inclusion of the much loved Midlands Art Centre (The MAC) to be found just on the other side of the road and sitting in the pastoral beauty of Birmingham's famous Cannon Hill Park. Together the two venues offer all comers a plush, playful, parent-friendly setting where a cheeky beer or two can also be bought. Oh, and did I mention parking is free too, with 600 places available. May be worth getting your ticket now?
I could wax lyrical about The MAC and its own connection with the Birmingham comic-book scene but I would rather you look into it yourself. It is enough for now to mention that the very first Birmingham Comic Art Show was held here and that, after a £40 million re-furb (complementing the cricket grounds own redevelopment in recent years) it really is second to none in the potential it has to offer the comic book fan on the day, including a season of comic book related films as a pre-cursor to the event as well as a yet-to-be-announced film on the day itself at a discounted price for fellow geeks. Best of all – well for me anyway – it's walking distance from my house! Hey, if you are travelling and staying the night I cannot recommend highly enough my local pub and music venue extraordinaire, The Hare and Hounds. Happy to point the way, for the odd libation or two at least!
Enough about the venue already, I hear you cry. What about the guests? Well, when you have a list as long as my arm (I'm 6'4", so you can imagine how long that list is) with over 150 exhibitors, where do you start?
At the top, maybe?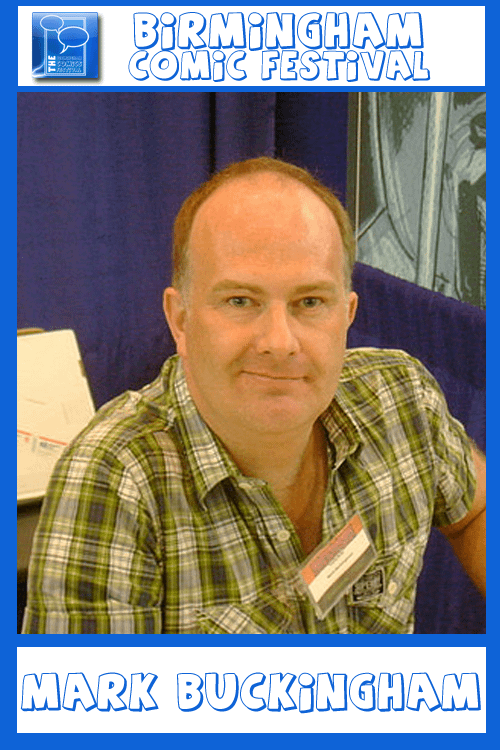 Can you get more top-draw than Eisner Award winner and Fables and Marvelman artist, Mark Buckingham, himself a huge supporter of the Brum comic art scene and an attendee of the aforementioned Birmingham Comic Art Shows of the past? I suspect his time will be very much in demand this year as we come closer and closer to the print date for his Marvelman collaboration with legendary laureate Neil Gaiman which he will continue to illustrate for too thanks to the successful Marvel revival of the much lamented titular hero. How's that for a Special Guest Appearance? Which reminds me, I must find my Eclipse Miracleman issues before hand.
But wait. There's more.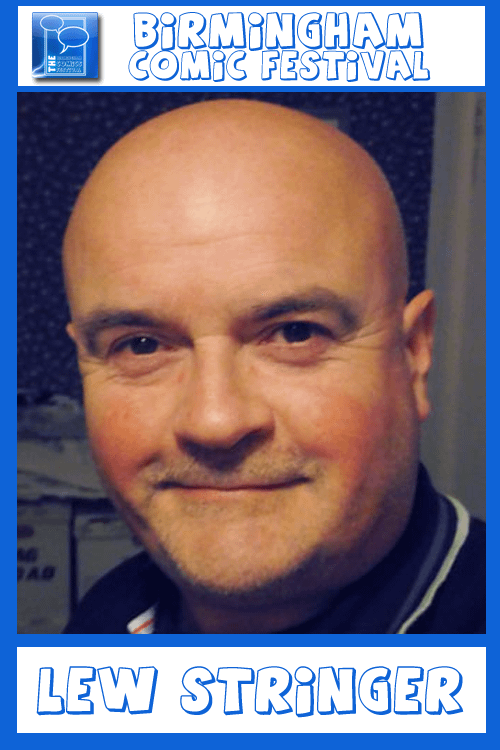 What about Hellblazer and Dr Who artist, Al Davidson? Or, The Beano alumni, Lew Stringer and Laura Howell (Uncle Grandpa)? What about British comic book indie-comic legend, Hunt Emerson? Also appearing and marking his debut at a British comic con, painter Lucio Parrillo (Vampirella, Heavy Metal Magazine). This is just the tip of the iceberg, with further artist announcements posted on their Facebook page, it would be well worth keeping an eye out as over the coming weeks more and more artists, writers and guests will be announced.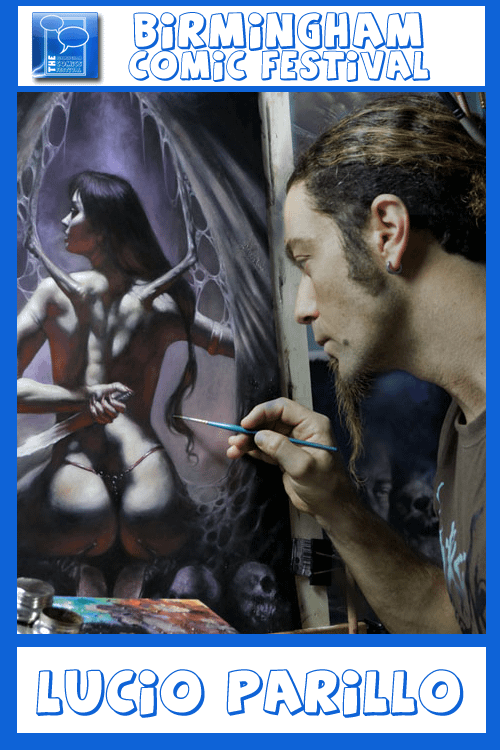 With the focus firmly on comics, creators and comic-book culture there will be an array of indie publishers, with many using this opportunity to launch their own titles such as the Midlands Comic Collective (nurtured through the successful Hi8tus "strip search' project from a few years ago) and their 96 page anthology title, MC2, including contributions from locally based talent such as John McCrea (Dicks, Spider-man), Michiru Morikawa (International Manga and Anime Festival award winner, 2005) and Asia Alfasi as well as the aforementioned Hunt Emerson and Laura Howell.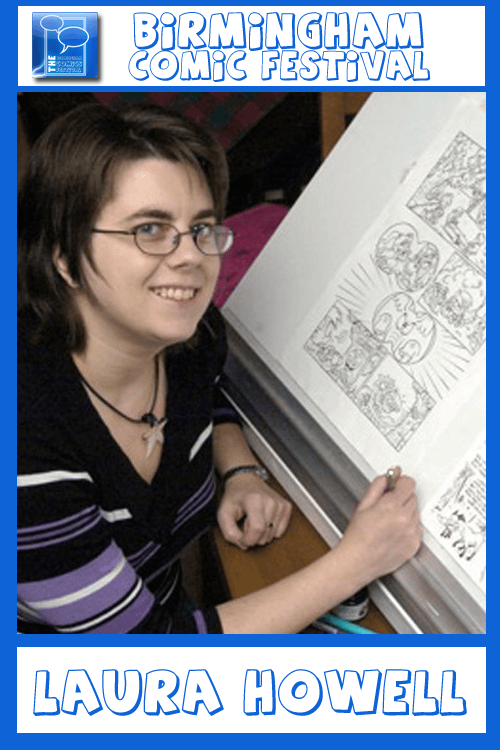 Needless to say, take a look at their Facebook page or website for the latest updates and get involved.
Tickets for the event can be purchased here. Start planning your cosplay now people as the Midlands crowd are a tough bunch to beat.
Olly MacNamee teaches English and Media, for his sins, in a school somewhere in Birmingham. Some days, even he doesn't know where it is. Follow him on twitter @ollymacnamee or read about his exploits at olly.macnamee@blogspot.co.uk. Or don't.
Enjoyed this article? Share it!