Booze Geek – Judgement Day And Uncanny X-Force
By Dylan Gonzalez
Beer: Judgement Day
Brewery: The Lost Abbey Ashes cloud the sky. The cloven hooves of horses fill the air. Screams of the fallen ring out. Judgement Day has befallen us. Luckily, none of that happened when I tried out The Lost Abbey's beer, a Belgian triple brewed with raisins.
Judgement Day was a very dark brown, bordering on completely black. It produced a thick, long lasting head and there were noticeable carbonation lines despite its dark coloration. It gave off some mild malt and dried fruit scents.
When I drank it, I noticed that it was at first spicy and malty. It then slipped into heavier malt territory with strong dried and dark fruit notes, most certainly from the raisins. It was also quite boozy, something present throughout.
On the palate, there was carbonation present but not uncomfortable while drinking. It was medium bodied. Overall, despite the booziness, it was quite nice to drink. Judgment Day had all-around good flavors and its strength lays in its drinkability.
What to Drink This To: While the obvious suggestion would Terminator 2, I have already used Terminator before. Therefore, I would go with what I consider a modern classic of comics: Rick Remender's run of Uncanny X-Force. Running 35 issues, Remender instilled great drama and action into the series, making superb use of his character roster of Wolverine, Psylocke, Deadpool (making him shockingly deeper), Fantomex and the very troubled Angel. He brought us back to the Age of Apocalypse and introduced Genesis, the center of the series, and a new version of the Brotherhood.
For a modern X-Men reader, it is everything one would want. Pour a glass of Judgement Day and watch as the chaos unfolds in Uncanny X-Force.
Dylan Gonzalez happens to love beer and comic books and luckily found a place to write about both because he has no idea how to actually make money in the real world. He lives in a cave in New Jersey. Tweet him at @BeardedPickle, follow his own beer blog at http://boozegeek.tumblr.com/or email him at dylan.gonzalez1990@gmail.com.
---
---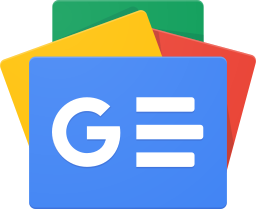 Stay up-to-date and support the site by following Bleeding Cool on Google News today!